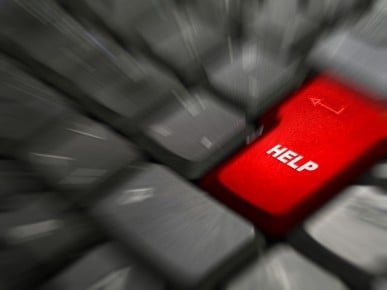 In December I was at World Market doing some Christmas shopping. I browsed through the scarves looking for gifts for my daughters and my son's fiancée, and through the specialty foods section looking for unusual condiment for my foodie friends. My basket full of purchases, I was in the checkout line when my eye caught the impulse buy rack. This time it wasn't snickers bars or gummy bears, but a rack of Little Golden Books. Next to the rack of books was a rack of matching shopping bags decorated with the book covers. I immediately was suffused with nostalgia and bought The Little Red Hen and The Little Red Caboose, The Princess and the Pea and Scuffy the Tugboat. With my purchase I received a complimentary Little Red Hen shopping bag. I do have a 2 year old grandson, so that is some excuse, though I might have bought them The Little Red Hen anyway. For some reason, it was my favorite story of all the Little Golden Books.
It's really a brilliant marketing strategy in our jaded age to bring back something that has such innocent, pure associations. Maybe bring them back is the wrong language. Statistics show that they have never really left. According to Wikipedia, by 2001, nearly 15 million copies of The Poky Little Puppy had been sold, including copies in various languages.
The first 12 Little Golden Book titles were published on October 1, 1942:
Bedtime Stories
The books which initially sold for 25¢ (rising to 29¢ in 1962), were published by Simon & Schuster in cooperation with the Artist and Writers Guild, Inc. headed by Georges Duplaix. Duplaix had initially conceptualized the Little Golden Books series, assisted by Lucille Ogle, and fleshed it out in conversations with officials at Simon & Schuster. Mary Reed, Ph.D., a professor at the Teachers College of Columbia University, served as initial editor of the series.
A big boost to the series came with the involvement of
Lucy Sprague Mitchell
, an educator and founder of Bank Street Nursery School in West Village, Manhattan that later became the
Bank Street College of Education
. A strong proponent of realistic children books, Mitchell created the Bank Street Writer's Laboratory whose works became the basis for the Little Golden Book series, with characters and situations that were often inspired by the very neighborhood where the Bank School was located:
https://www.google.com/webhp?sourceid=chrome-instant&ion=1&espv=2&ie=UTF-8#q=Little+Golden+Books+Wikipedia
My fond memories extend beyond that initial list to The Princess and the Pea, Scuffy the Tugboat and The Little Red Caboose. But my all-time childhood favorite was The Little Red Hen. The Bible tells us that if we train a child up in the way she should go, when she is grown she will not depart from it. I do wonder what lessons I took from those childhood books, if I got the point, if I missed the point, what was the point. I hope I don't complain when every detail in my surroundings is not exactly to my liking (Princess and Pea), feel I have to save every unfortunate situation in my life all by my own efforts (The Little Red Caboose and Scuffy the Tugboat), and refuse to share my food with anyone who did not help me prepare it (The Little Red Hen).
I spent yesterday moving my office from the second floor of one building to the third floor of the adjacent building. It is a better set up, with an office next door for the soon-to-be hired Administrative Assistant for the Perkins Center for Preaching Excellence at SMU, for which I serve as director. It was hard work – packing and lifting boxes of files, moving books from one office to the other and stacking them on shelves. It was tedious work – throwing out old files, gathering up miscellaneous paperclips, and paper clasps and organizing them in my new desk. As the afternoon wore on, the new office began to take shape as the shelves were filled with books and knick knacks and as I rolled out my old rug onto my new floor. Along with the enjoyment of making a new space my own was an irritation that grew the more tired I became. "Why isn't any one helping me?" I thought to myself. After I had the thought the second or third time, it dawned on me- No one was helping me because I hadn't asked anyone to help me. That makes me guilty of having completely missed the lesson of the Little Red Hen story. She asked every animal she knew to help her bake her bread. They all said no, so she refused to share it with them when they came around, having smelled the delicious aroma. No helpy, no bready. She asked everyone and they said no so she took that as an excuse not to share.
I didn't ask anyone to help me. Which means that I will need to be extra welcoming to all the students, colleagues, family and friends I'm sure would have helped me if I had only asked!
Image: Freeimages.com/Ayhan YILDIZ