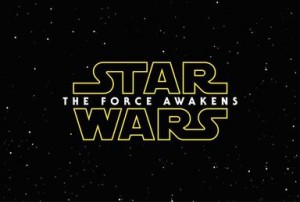 I was hoping for Olaf the snowman riding a lens flare on the planet Hoth, but this looks remarkably cool nonetheless. Appears that Abrams will be making creative use of the environments of sand, water, and snow–unlike in the prequels, the locales look like real places that haven't been overly computerized. I'm also happy to see actual expressions of emotion on the faces of the actors and actresses. The prequels felt bland and undramatic often because the camera kept its distance and rarely did anyone look anxious or afraid. If there's one thing I can say about the trailer below, it's that it's tense. That's a good sign. As is the apparently new direction the movie is taking with the Force mythology. And, yes, I grinned at the Millennium Falcon. Not sure about the lightsaber with a crossguard, though.
My son says, "That's pretty cool, but isn't there anything else?"
There will be, my apprentice. There. Will. Be.
UPDATE: This fan-made George Lucas's special edition trailer perfectly illustrates why I'm so glad the creator of Star Wars passed on the torch. If Lucas were making The Force Awakens, it would be a hell of a lot busier–a film overrun with pointless, distracting special effects. As I like to say, it's better to do a lot with a little than a little with a lot.
Kyle Cupp is the author of Living by Faith, Dwelling in Doubt. Follow him on Facebook and Twitter.