Welcome and thank you for visiting!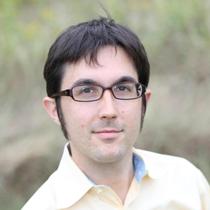 By trade, I'm a freelance writer and editor, meaning I have professionally bad posture and drink an unhealthy amount of coffee. I build with words when I'm not constructing LEGO sets for display on my desk.

I've contributed to a number of venues, including The Daily Beast, The Week, Ordinary Times, Vox Nova, and Frisco Style Magazine. My book, Living by Faith, Dwelling in Doubt, was published by Loyola Press in 2013. I write about culture, current events, family life, literature, movies, philosophy, politics, and religion.

You can follow me on Facebook and Twitter.  My email is kyle (at) kylecupp (dot) com.


Human life is cultural and not merely natural. We remain unable to spell out this distinction as clearly as we would like, but it remains undeniably the case that even the most mindless couch potato does not live by instinct alone. Our lives are embedded in ideas (and thus texts) and practices (and thus institutions) that are handed down to us and that we make our own, thus giving form and content to our existence, by (re)interpreting them.
– Merold Westphal