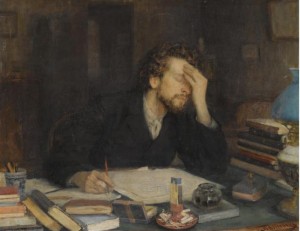 One of my daily reads, Andrew Sullivan, has decided to stop blogging in the near future. This is sad news, but I fully understand his reasons.
"I am saturated in digital life and I want to return to the actual world again," he writes. "I'm a human being before I am a writer; and a writer before I am a blogger."
I'll miss his daily dish of posts. I owe a lot to Sullivan for where I am today as a writer. He occasionally promoted my stuff with links and quotes on his blog, one of which got me noticed by my publisher. He plugged my book too! I can't begin to express my thanks.
I wish him the best with his future writing, his family, his friends, and his health. Keep it real, Andrew!