It's so easy to fall "off the grid" occasionally.
It happened to me this week when I took some time offline to attend my son's college graduation. My laptop, usually a fixture in my day to day routine, collected dust. The most "tuning in" I did was via my phone, with an occasional glance at email and twitter.
I have to share that at times, being "tuned out" can feel intoxicating. Some of the great things that bring me the most joy about being a blogger — the community, the intensity of reading and reacting to the news, and the constant stream of intentions for which we must pray — also bring me occasionally dangerously close to burn out. So a break every once in a while is a good thing. It both refreshes my soul and reminds me again why I do what I do.
Pope Francis' tweet from earlier this week reassures me about why tuning in to my faith is so critical: "May we enter into true friendship with Jesus, so that following him closely, we may live with and for him" tweeted our pontiff on May 29. For me, living with and for him is more easily accomplished when I not only follow what is happening in the world around me, but also when I do so actively, and with purposeful prayer.
I pray that you too had an amazing week!
Papal Tweet: "May we enter into true friendship with Jesus, so that following him closely, we may live with and for him."  (Pope Francis May 29th)
Vatican Radio: technology in the service of mission (Vatican Radio) ow.ly/xd0Gc
The official Vatican website "vatican.va" is now available in Arabic,


w2.vatican.va/content/vatica…
Peace & War & Memorial Day | Call To Holiness ow.ly/xei67
Remembering & Giving Thanks on Memorial Day « Seek First the Kingdom: Cardinal Donald Wuerl-Archdiocese of Washington ow.ly/xghKO
Soldier Adopts Dog That Saved His Life – Heroic Video (God Vine) ow.ly/xgj1J
Memorial Day Video: About war hero Fr. Emil Kapaun during Korean War (Christopher Stefanick) youtu.be/AZuPrQBSDCs
Here's why the Pope won't join Facebook ow.ly/xhdRX
The New Evangelization Must Be Good Cheese — Reverb Culture ow.ly/xifKC
Giveaway for Scott Hahn's Latest Book! | William Newton – Blog of the Courtier ow.ly/xiAu9

Catholic Author Opportunity: 2014 – Tuscany Prize for Catholic Fiction ow.ly/xjHBG
Audio: American Women, American Nuns | On Point – NPR ow.ly/xjFUS
NEW Movie about Thomas Merton — commentary with Fr. Jim Martin, S.J. vimeo.com/96646636
Video: Why Are Some Saints Called Doctors of the Church? #AskFrBarron (WOF)youtu.be/DJ5BmW4G-yY
Reflections on Catholic education – By Sr. Joan L. Roccasalvo, C.S.J. (CNA) ow.ly/xlh8y
Giving: Great cause to support my friend Podman Dan | Fundraising Giving Campaign for Special Chronicles Nonprofit ow.ly/xjf2u
Holy Land: Vandal tries to set fire to Dormition Abbey :: Catholic News Agency (CNA) ow.ly/xmRHD

Archbishop of Miami to kick back for charity at Man Cave event – Miami-Dade – MiamiHerald.com ow.ly/xmUlZ
Catholic Church grows at a faster rate than the global population (Rome Reports) youtu.be/nPPJh1Z4qOY
Call to the priesthood – Two Dominicans talk about their journey (CNS) youtu.be/gQGfflPyXpk
Digital diplomacy, communications and the Holy See – Nigel Baker ow.ly/xmV9C
Prayers for Meriam: Modern-Day Martyr | American Catholic Blog ow.ly/xmRWC
Children as Commodities – NC Register (Dr. Jennifer Roback Morse) ow.ly/xoLxj
Video: Fr. Robert Barron on Why the Ascension of the Lord Matters (WOF) youtu.be/PxDTY_9w6ws

This Is The Most Spiritual Place In Your Home State (Huff Post Religion) ow.ly/xoOme
Sister Cristina will face the final judgment… on The Voice | CNS Blog ow.ly/xoTrx
Mass on Capitol Hill sends bishops off to lobby on immigration (CNS) ow.ly/xpWx7
Tech Tips: 10 insanely great iPhone gadgets | Computerworld Blogs ow.ly/xk6dU
Web Design: 2014 – The Webby Awards Gallery + Archive ow.ly/xkdsg
Catholic Cuisine: Feast of the Ascension – hilltop picnic tradition ow.ly/xiwF9
Catholic Cuisine: Recipes for June :: Month Dedicated to the Sacred Heart ow.ly/xiwes
Satire: Funny Prayer about Getting Old (HomeInstead) youtu.be/vPFCn3itBFE

Maya Angelou's Faith Made Her A Courageous 'Child Of God' (Huff Post – Religion) ow.ly/xmnal
Maya Angelou's Last Tweet: "Listen to yourself and in that quietude you might hear the voice of God." ow.ly/i/5ILRX
The Decision that Changed My Life: Keeping My Baby by Maya Angelou | Feminists for Life ow.ly/xoE7w
Video: Asian Catholics embrace their culture (CNS) youtu.be/2KJxYOJqW0I
Pope's historic prayer deeply moves Jerusalem bishop :: Catholic News Agency (CNA) ow.ly/xqPy5
The 'Magdala Center' opens its doors in the Holy Land (Rome Reports) ow.ly/xqP89
Graphic to share: Faith is Like WiFi ow.ly/i/5JQfj
Gazing: Finding an image that speaks to you… | Ann Chapin – Call To Holiness ow.ly/xqXk2
Happy Feast of Joan of Arc from "Who Cares About The Saints?" with Fr. James Martin, S.J. youtu.be/dPhbl-tjSoc
AMDG Movement: Hip Hop that "brings people to God" (ROME Reports) ow.ly/xqZXT
Pope Francis convokes consistory for canonisations (Vatican Radio) ow.ly/xre8O
Prayers Needed: Dozens killed, including Catholic priest, during Church attack in Central African Republic (Rome Reports) ow.ly/xrL4b
Now THIS is News: Nicea 2025? Ecemenical Council with Pope Francis & Patriarch Bartholomew (Sam Rocha – Patheos) ow.ly/xs15z
Highlights of Pope Francis' Historic Trip to the Holy Land May 24-26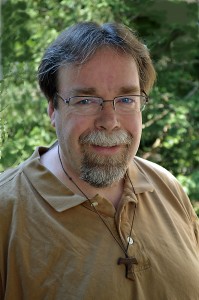 John Clem is the Director and Media Minister at Catholic Web Services (http://catholicws.com/). John is currently in formation to join the Secular Franciscan Order, and loves to share his talents in faith, technology, and journalism in service to the church.  John also writes a blog entitled Call To Holiness  (http://www.calltoholiness.us/). Follow John on Twitter at @Catholicwebs, on Facebook and at Google+.