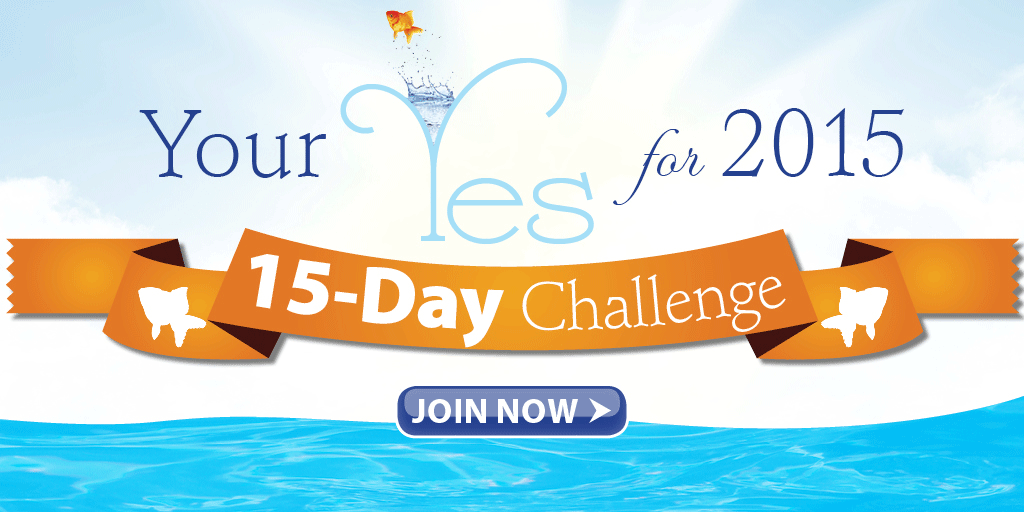 Welcome to Day 12 of our "Your Yes for 2015" Adventure. If you're joining us today for the first time, find the index of all of the days here.
Now that we have walked through our initial assessment and the eight virtues, I want to spend our remaining time together giving you a few tools that have been helpful to me at the beginning of this year. Along with each of you, I've been praying over my own "Yes" and what this will mean for me in 2015.
Last weekend, I had the great grace of participating in a special retreat. An irony of writing and speaking in the Catholic realm is that those of us who are blessed to do this are often so very busy that we neglect our own spiritual formation and refreshment. That's definitely been the case for me. So being on a retreat was a true gift in many ways.
I Surrender
One particular gift I received was a novena that was shared with me by a very holy priest. I've been praying this Novena of Surrender for the past few days. If you are not typically a novena prayer, I ask you to give this one a chance.
I've found that so many of the things that keep me from giving God my full and worthy "Yes" are my own prideful or fearful worries. In choosing to try to handle them myself, without giving them over to God fully and asking for God's grace, I thwart God's will for my life.
Today in my spiritual reading, I was very struck by a powerful devotion in the book The Cross, Our Only Hope. In the passage, James Burasa, C.S.C. (who lost his family to the Rwandan genocide) encourages us:
There are those who remain faithful to the Lord and find strength and courage in him to weather the storm. Like St. Paul, it is when they are weak that they become strong through the abundance of God's grace. Their bravery and perseverance inspire us to do the same.
Sometimes, total surrender requires courage that feels beyond our capacity. Surrender doesn't mean that we get to sit back, put our feet up, and do nothing. Rather, it means that we approach life with the full confidence that God hears and knows our burdens and that he loves us sufficiently to give us what we need to love and trust him in return. True surrender should embolden us to do God's will, not our own.
Today, I ask you to pray about the things you cannot control. I invite you to find strength in surrendering them to God's loving embrace with full trust that grace will follow.
To Ponder:
What burdens do you need to surrender to God in 2015?
What is keeping you from fully surrendering to God's will for your life?
Pray today specifically for the grace to be faithful to God amidst life's greatest storms.
Let Us Pray:
O Jesus, I surrender myself to you, take care of everything!  Amen. (from the Novena of Surrender)
Join us tomorrow as we continue our 15 day Yes journey.
Sign up to receive email reminders:

Your email address will not be sold or spammed