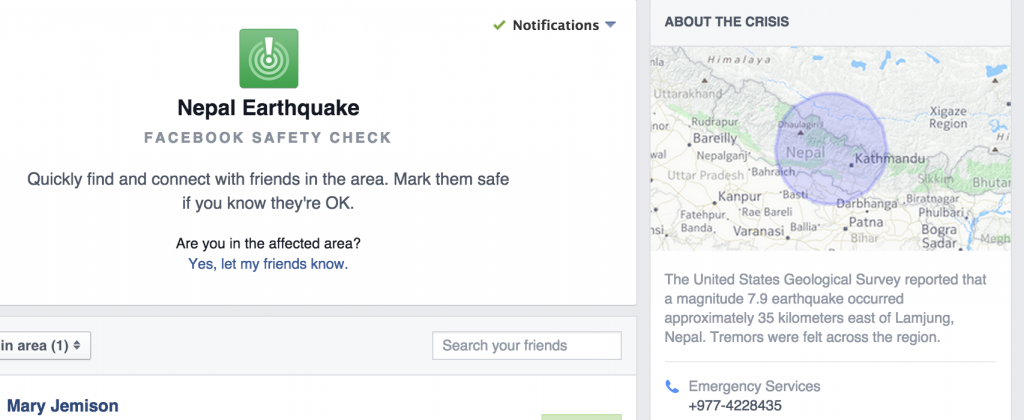 I was happy to see this weekend that Mark Zuckerberg posted about the activation of Facebook's "Safety Check" feature following the earthquake in Nepal:
In my mind, this shows the efficacy of a tool like Facebook to serve users with information that is useful. In this instance, only one of my friends was in the region. But certainly, we'll have future widespread disasters locally where this will again be put into place.
I'd love to have some sort of universal Catholic announcement system in situations like these where we could know specific parishes, dioceses and clergy and religious impacted by natural disasters. Until this is in place, it's good to know that we can send relief to be a part of helping where aid is needed most.
As a reminder, if you want to help families impacted by this disaster in Nepal and India, click here to make a donation to Catholic Relief Services.