Food, Love & Memories is a bimonthly column devoted to the evocative connections between the heart, food & soul. We invite you to share your story+recipe for future columns. More details here.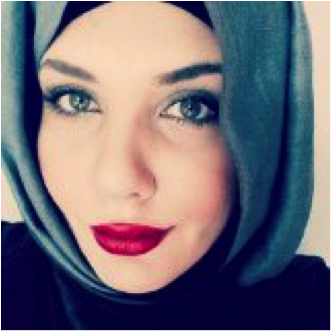 I'm sitting on the couch with my eyes open in amazement.
Today, it's just my grandmother and I. She sings and she peels the potatoes she will eventually throw in the dough to make pita. It's the first time she's going to make pita for me. I have been waiting for this day for a long time. Finally, during the 8th year of my life I will get to taste it.
It's 1995 and the war in Bosnia has just recently ended. Everyone seems to be spending as much time outside as possible. They missed the sunlight and the people. Yet, there is no place on Earth that I would rather be than here with my grandmother. She sings to me. Looks up every once in a while and smiles.
There are no words to describe my joy.
That was the first time I saw my grandmother make "pita"- the traditional Bosnian delicacy. The last time was the week we left for America in 2006. It was the same then, my grandmother and I, singing and peeling potatoes. Sadly, she didn't look up too often to throw me a smile. That day, she was trying to hide her tears. We were going to be separated, an ocean and a continent away from each other.
After we came to America, my mother took over the duty of making me pita. But it just did not taste the same; my grandmother's hands had not made it. I watched my mother spread the dough the same way, peel the potatoes, slice them, and roll it into a circle, but it wasn't the same. It was my mother's hands making the pita and not my grandmother's and that, to me, made all the difference.
"It doesn't taste the same as it did in Bosnia," I said after my mother put in several hours of hard work into making this meal for me.
"That's because, my dear, we are no longer in Bosnia," she said, trying to hide the fact that she was insulted by my distaste.
Years in America passed and in the summer of 2011 I became a mother too. The very first thing I asked my mother after giving birth to my beautiful daughter was to make me pita. She obliged, as she usually did, except that this time it was the best pita I ever tasted.
"I have grandmother's hands now as well," my mother said proudly.
Suddenly, I realized that our tradition had come full circle. I knew I had years ahead of me where my daughter would prefer grandma's food over mine, just as I had with my mother. These days, I often come home from work to see my mother, the proud grandmother, making pita as my own daughter stares at her with eyes open in amazement.
Whenever I see my mother and daughter like this, I call my grandma and we reminisce over our memories. My grandma always laughs and says, "They're best friends now, just like we are, and one day you will be a grandma too and your granddaughter, InshAllah, will stare at you in amazement as you make her pita."
Pita with potatoes (Krompirusa)
Ingredients:
2 kilos of yellow potatoes (4.4 lbs.)
½ kilo of onions (1.1 lbs.)
Sea salt to taste
Black pepper to taste
600 grams of phyllo dough (pre-prepared) (1.3 lbs. or 21 oz.)
Vegetable Oil (as needed)
½ liter of Water (2 cups)
Salt (to taste)
Butter (to taste)
2 large pans
Instructions:
Wash and peel the potatoes
Place potatoes in a large bowl of water
Grate onions
Grate or cube the potatoes
Mix onions and potatoes in a large container. Add salt and pepper to taste.
Drain the juice
Oil the pan
Gently roll out a sheet of phyllo dough. Use a knife to cut the sheet in half.
Dab oil on to the phyllo sheet
Dab the potatoes/onion mixture onto phyllo. Do not clump.
Roll the phyllo sheet and wrap it into a loose sort of cinnamon bun shape or spiral.
Place pita onto the pan
Drizzle it with oil
Bake at 200 degrees Celsius (400 F) until golden brown (approximately 30 minutes)
While pita is in the oven, combine salt, butter, and water in a saucepan. Bring it to boil.
When the pita is golden brown remove it from the over and pour the mixture over it.
Return the pita to the oven for five more minutes.
Enjoy!
—
Bio: Arnesa B. is a writer, social worker, and grad student from Sarajevo, Bosnia and Herzegovina. Currently residing in the Mid-West and on a sabbatical from the financial industry, she spends most of her days trying to change the world. You can catch her tweets about feminism, religion, and the Bosnian culture on Twitter @_arnesa_.