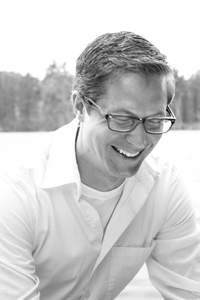 This post is written by Michael Kimpan, our Associate Director at The Marin Foundation.
Particularly in a week like this one, the importance of our work at The Marin Foundation as bridge builders and peacemakers is highlighted. Amidst the tension-filled spaces that took up nearly every corner of the internet and social media due to the SCOTUS hearings on Prop 8 and DOMA, the false choice of being one of 'us' or one of 'them' was again presented passionately along with the name-calling and win/lose rhetoric that so often shapes the conversations of the LGBT and conservative disconnect.
Earlier this past month one of our interns, Brent Bailey, wrote an insightful post here on patheos in which he prompted each of us to 'Think Ahead' to avoid the type of painful division that was so clearly evident during the Chick-fil-A debacle.
About the Chick-fil-A Appreciation Day, Brent wrote ::
Did you spend much time browsing social media on August 1 last year? If you're like me – if the majority of your contacts are either Christian, gay, or both, and if you just couldn't stop yourself from clicking 'Refresh' throughout the day – you probably read many, many comments about Chick-fil-A, gay marriage, and free speech. To be sure, many of them were considerate and meaningful and powerful, effectively communicating compassion and reason in the midst of a tumultuous day. But many of them were also insensitive, imprecise, and childish, stereotyping everyone from Christians to sexual minorities to Republicans to meat eaters, all contributing to an atmosphere of discord. I'd be genuinely surprised if anyone said there views on business ethics or marriage changed on August 1 due to a tweet or Facebook status they skimmed, but I know for a fact that more than a handful of my friends wound up  more critical of Christians or more suspicious of the LGBT community based on what they read that day.
Brent went on to encourage us to take advantage of knowing that such a potentially polarizing and divisive conversation was forthcoming with the Supreme Court cases which began this week, and to think through the implications and ramifications of our own words before wading into conversations surrounding the controversy.
A quick glimpse over my own social media feeds shows that we would do well to be reminded of Brent's words.
Our Facebook feeds filled with changed profile pictures and folks combating one another on the validity of such an action. Other folks used their status to decry the 'unholy contempt being shown for God's ways' (a literal quote from a friend's status) and more than a few posts were made with some political, religious or moral rant for or against homosexuality.
While many of my friends took the opportunity to elevate the conversation in their discussions, still others seemed to be trapped in the tired back-and-forth of the same old arguments within the context of this dialogue – boiling down their beliefs to simple one word, yes/no answers to questions much more rich and nuanced than we often care to admit.
And people are being hurt by our ignorance.
It seems to me, as I daily inhabit these spaces of the tremendously painful juxtapositions of the philosophical, legal and moral arguments that are contained within the tension-filled spaces of this cultural disconnect, that the church has an opportunity and responsibility to enter into fresh dialogue with humility and respect to those on both sides of the aisle.
We need to be committed anew to becoming known not what we stand against, but being defined by the uniquely divine grace and love of Christ.
There is an ever-increasing need for peaceful and productive dialogue with those with whom we disagree, without declaring them to be anathema. But when disputes dissolve to name-calling or include demonizing and polarizing language, these disagreements unintentionally lead people of opposing worldviews toward hatred and disrespect, further perpetuating the cycle creating an atmosphere described by so many as a 'culture war.'
Both conservatives and progressives are guilty of this collapse in conversation. To be sure, this discourse goes both ways. There are angry birds on both the right and the left. Yet we would be better served seeking ways to create reconciliation rather than division. How we communicate matters nearly as much (perhaps sometimes even more than?) what we communicate.
During this Holy Week, we are reminded of Christ's ultimate submission and humility – his divine and loving act of service and suffering on behalf of humanity as he took our sin upon himself in order that we might be reconciled to God – and one another.
And so I ask, as Brent did earlier ::
How have you seen people communicate compassion in the midst of the contentious current events of SCOTUS? How might we use all the noise surrounding these hearings to build bridges of respect and empathy – reconciliation – with one another?
What do you think?
—
Connect with Michael through his thought provoking blog, hit him up on Facebook, or follow him on Twitter.