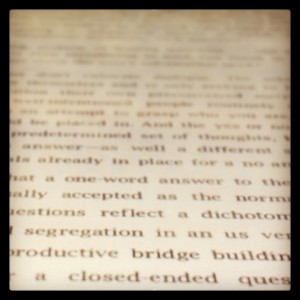 Sorry for the absence of My One Sentence Bible series! Here it begins, again…
What is My One Sentence Bible?
People always want to make secondary issues primary. To Jesus, 'love' is always primary. Stop confusing 'love' for what you think is more important, because it's not. [John 13:31-38]
Jesus is a flesh representation of God. Thus, you know God's primary concern is 'love' because of Jesus. [John 14:1-7]
What you believe you are certain of. And what you are certain of you will act upon accordingly. [John 14:8-21]
Much love.