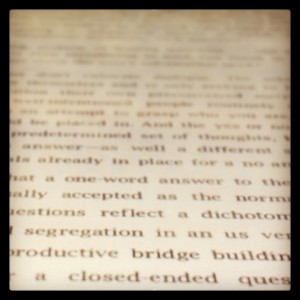 What is My One Sentence Bible?
Jesus did not hide from living, speaking and working within the public discourse. Followers of his must have the courage to be as faithful and bold. [John 18:15-27]
Cowards use any means available to them to wrongly accuse those bringing a new peaceful way to live. Others are scared enough to believe them. [John 18:28-40]
A leader must decide for themselves when to go with their gut; even in the face of total opposition. [John 19:1-9]
Much love.