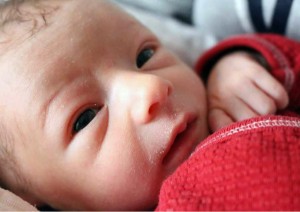 I'm finding it more and more difficult to believe that there still is anyone left on this earth in favor of abortion, especially after the recent release of two videos of Planned Parenthood execs casually chatting about selling aborted baby parts for monetary gain.
In the first video, Planned Parenthood Federation of America's Senior Director of Medical Services, Dr. Deborah Nucatola, chats over lunch with two investigators posing as biotech company reps interested in purchasing baby parts for their clients. In the video, Nucatola describes how Planned Parenthood sells the body parts of aborted unborn children using partial-birth abortions to supply intact body parts.
In the second video, the scenario is similar, but this time it's Mary Gatter, the Medical director at Planned Parenthood Pasadena and San Gabriel Valley in Calfiornia, cutting a deal for the selling of baby body parts.
Although Gatter says repeatedly that it's "not about the money," she continues to haggle about pricing per "specimen," finally deciding on $100 each. But… maybe that's not enough after all. "Let me just figure out what others are getting, and if this is in the ballpark, then it's fine, if it's still low, then we can bump it up. I want a Lamborghini," she says.
And how is she going to get her Lamborghini? By convincing Planned Parenthood abortion practitioners to use a "less crunchy technique" to extract the organs of still-living babies using partial birth abortion.
Less crunchy?
That's something someone would say when ordering up a nice fresh turkey spinach panini at the local cafe.
Less crunchy.
My stomach turned when I heard Mary Gatter using those words for ordering up a nice, fresh baby part.
Let's see… I'll have the baby sampler platter with heart and liver with an extra kidney on the side. 
I would say that this kind of horror should be out-lawed, but it already is.
"no alteration of the timing, method, or procedures used to terminate the pregnancy was made solely for the purposes of obtaining the tissue." (42 U.S.C. 289g-1)
In spite of their gruesome practices and defiance of Federal law, Planned Parenthood continues to receive taxpayer funding, to the tune of $528 million a year or more than $1.4 million per day.  That accounts for 41% of its overall funding. 
That's bad. But, what's even worse is that Planned Parenthood doesn't need government funding! In it's 2013-2014 fiscal year, PP reported more than $127 million in excess revenue and $1.4 million in net assets. 
And, apparently, they're making a killing (literally) by selling their "less crunchy" baby parts. Enough, in fact, to get Mary Gatter her Lamborghini.
Here are the two videos, so that you can see for yourself. A word of caution: It may turn your stomach, as it did mine.
Some folks like to ignorantly drink the kool-aid. Now we've got folks ignorantly eating the paninis.
Thus says the LORD:

In Ramah is heard the sound of sobbing,

bitter weeping!

Rachel mourns for her children,

she refuses to be consoled

for her children—they are no more! (Jer 31:15)
May God forgive those who are killing these innocent children, and may he forgive those who are letting it happen.
Stay in the loop! Like Catholic to the Core on Facebook!
Image: Pixabay, CC