9th Day of Advent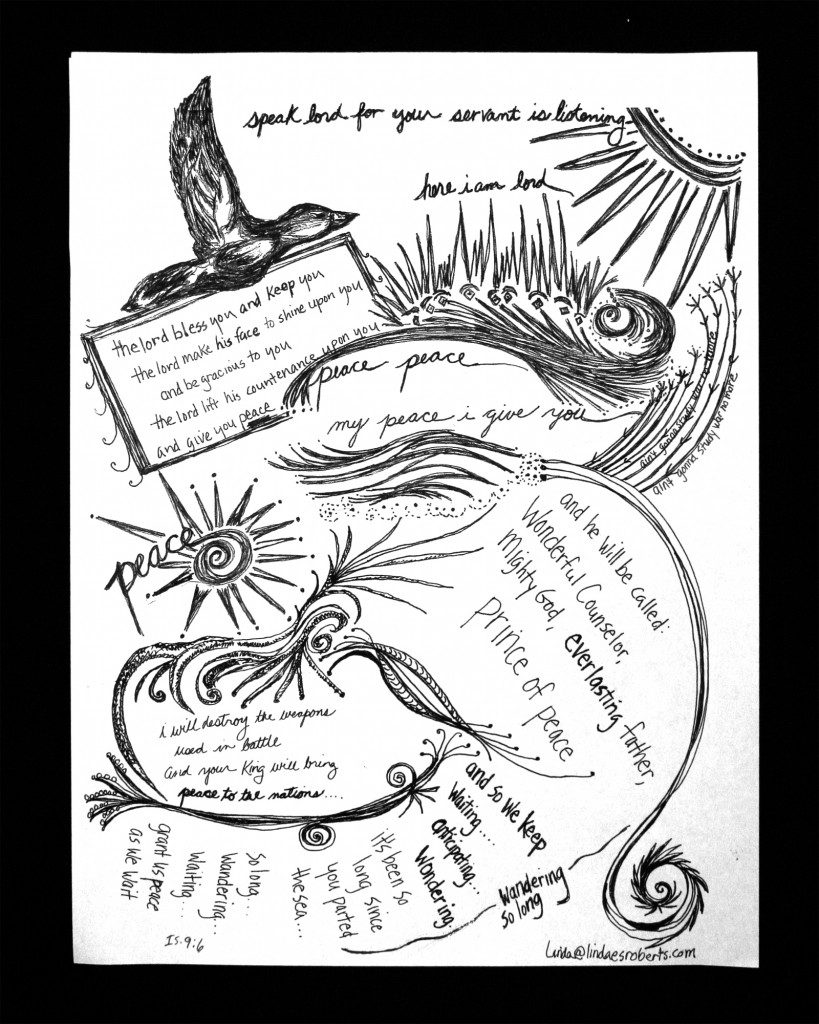 (To see a high-res version of this doodle, click on it.)
Scripture:
For a child has been born for us,
a son given to us;
authority rests upon his shoulders;
and he is named
Wonderful Counselor, Mighty God,
Everlasting Father, Prince of Peace. (Isaiah 9:6)
Prayer:
You promise peace in the warring world . . .
In my warring heart.
I look at this world. I look at my world.
I look to you, Prince of Peace.
Questions to Ponder:
What do these words and images stir in me?
_______________________________________________________________
To see any of Linda's other Advent Doodles, click here.

Advent Doodles
Copyright © 2011 by Linda E. S. Roberts. Used by permission.
You may download this doodle at no cost,
for personal use or for use in a Christian ministry,
as long as you are not publishing it for sale.
Please acknowledge the artist, Linda E. S. Roberts, and the source of this material:
http://www.patheos.com/blogs/markdroberts/.
For all other uses, please contact me at
mark@markdroberts.com. Thank you.