Jerusalem and the Temple Mount/Dome of the Rock
Here is a panorama of Jerusalem I took in August 2011 from the top of the Mount of Olives. The gold dome is part of the Dome of the Rock, one of the holiest sites for Muslims. It is located precisely where the Jewish temple existed. (Click on the photo to enlarge it.)
The Wailing Wall, a portion of the original wall of the temple, where Jewish people pray (and weep) over their broken land.
Two young Jewish men praying at the wall.
The Garden of Gethsemane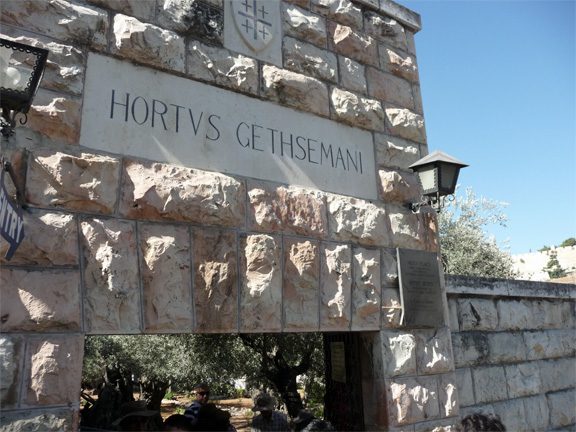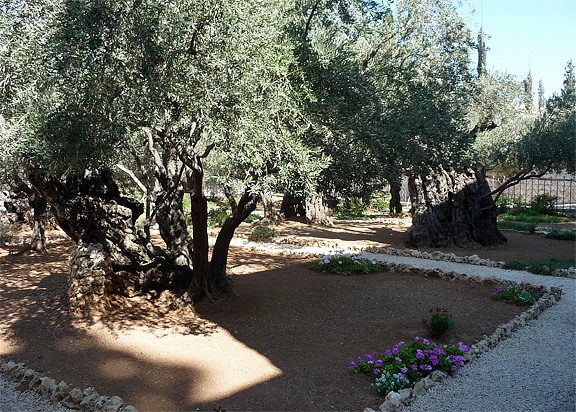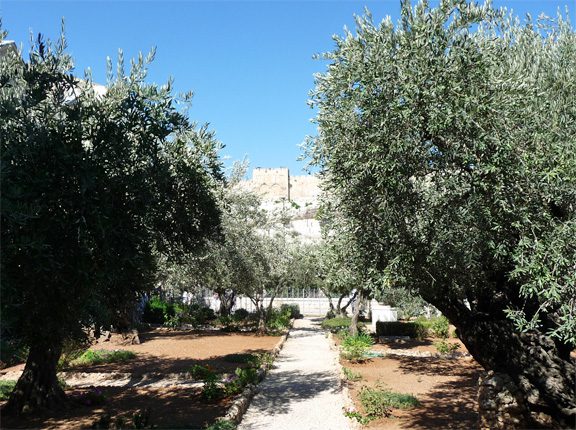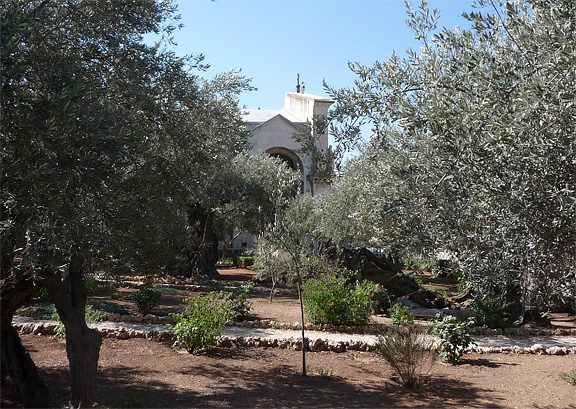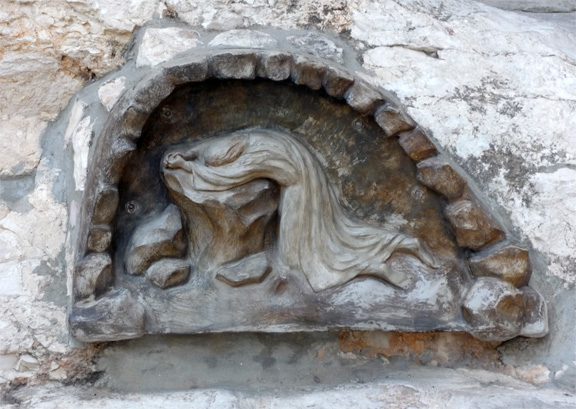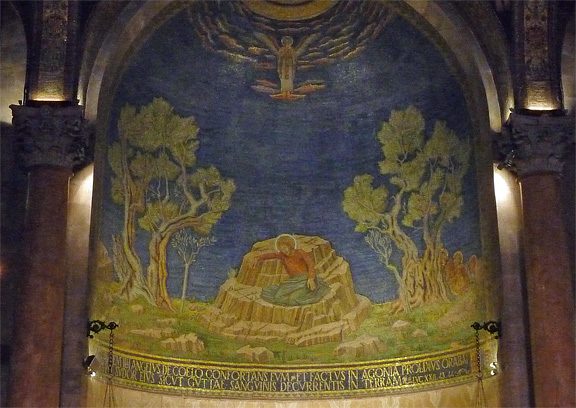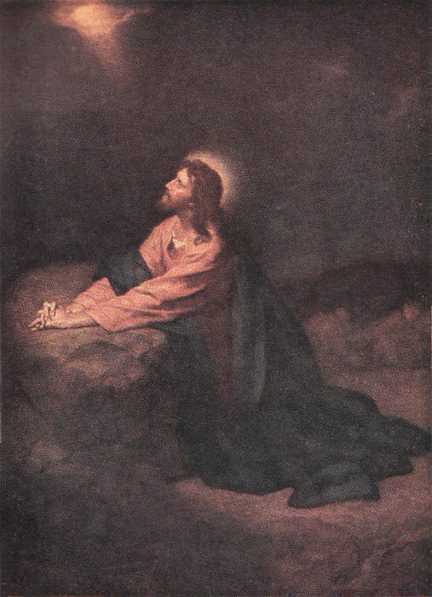 The Church of St. Peter in Gallicantu
The following three photos focus on a beautiful church in Jerusalem, the Church of St. Peter in Gallicantu. "Gallicantu" comes from the Latin meaning "rooster crow." The church remembers Peter's denial of Jesus, and is in a location that may be very close to where the actual denials occurred.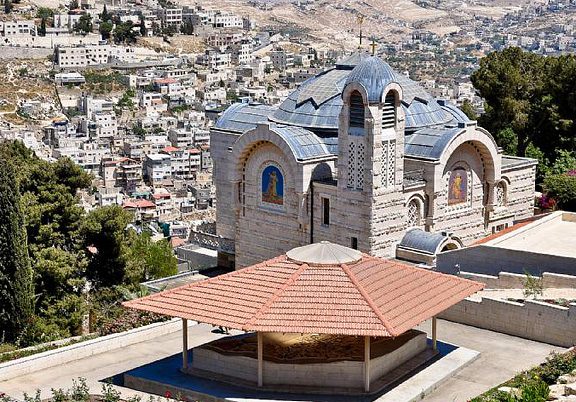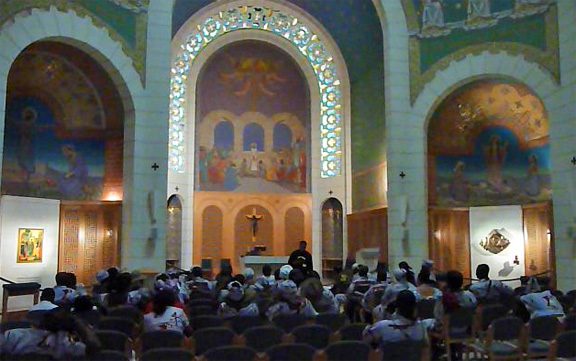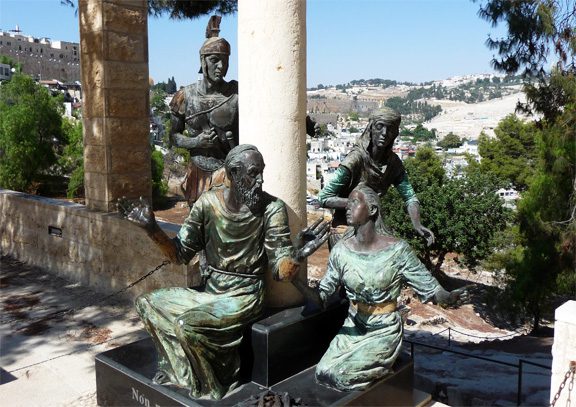 Along the Via Dolorosa
The Via Dolorosa (Way of Suffering or Way of the Cross) in Jerusalem snakes through the Old City, beginning in the Muslim Quarter. Millions of Christians walk along this path, which is believed to be the way Jesus walked as he carried his cross. It is in some ways one of the holiest places in the world for Christians. At the same time, the Via Dolorosa is filled with businesses and people whose business is anything but remembering Jesus and his death.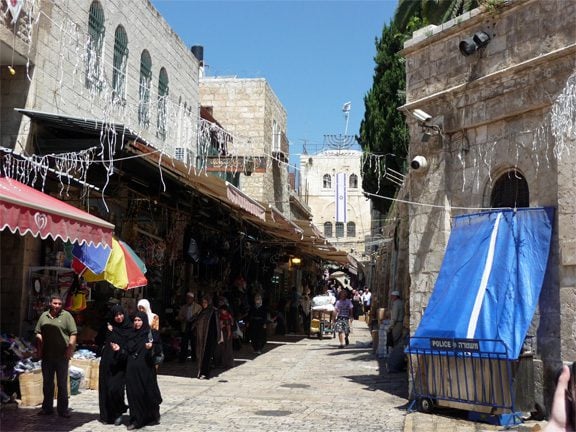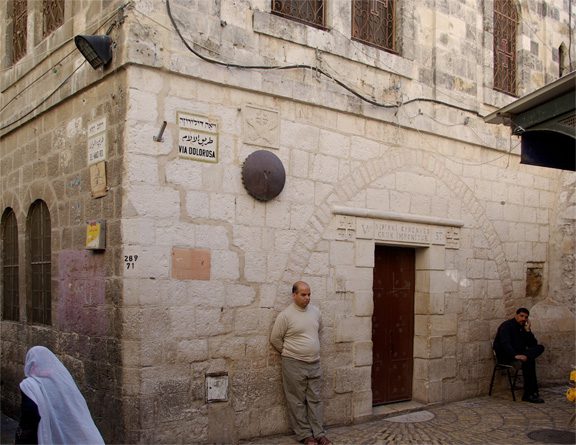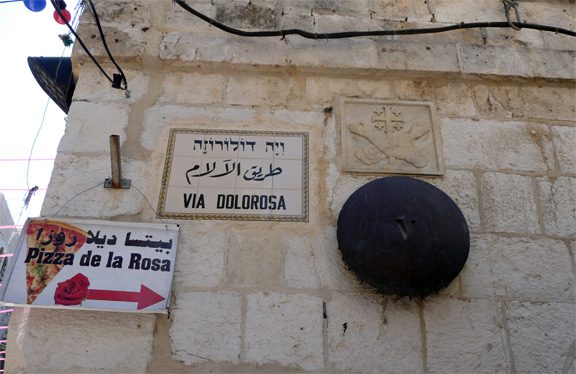 The Place(s) Where Jesus Was Crucified and Buried
Without a doubt, Jesus was crucified and buried just outside of the city of Jerusalem (John 19:20; Hebrews 13:12). Nobody knows for sure the exact locations of the crucifixion and burial, though ancient Christian tradition locates these events in a place that is now contained within the Church of the Holy Sepulchre in Jerusalem. Catholic, Orthodox, and Armenian Christians are convinced that this is the place where Jesus was crucified and buried, and their evidence is solid.
Many Protestants have not accepted this traditional location, however. In the late 19th century, Major General Charles Gordon discovered another place that seemed to him to be the true location of Jesus' death and burial. For one thing, it featured a hill that looks rather like a skull. As you may recall, Jesus was crucified on Golgotha, which means "place of the skull." Moreover, not far from this hill, there was a garden with an ancient tomb. In time, Gordon's Calvary and the Garden Tomb became popular among Protestant tourists and pilgrims, who believed them to be the actual places of Jesus' crucifixion and burial.
Though I don't believe we will ever have definitive proof of the location of these key events, the historical evidence does favor the Church of the Holy Sepulchre. However, a visit to the Garden Tomb is wonderful, no matter the history, because it is a place of unusual quiet and beauty just outside the walls of Jerusalem.
The Church of the Holy Sepulchre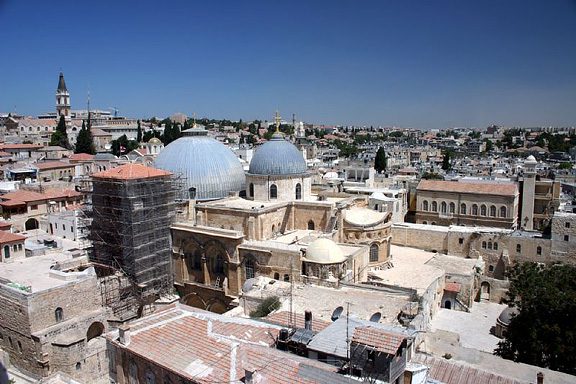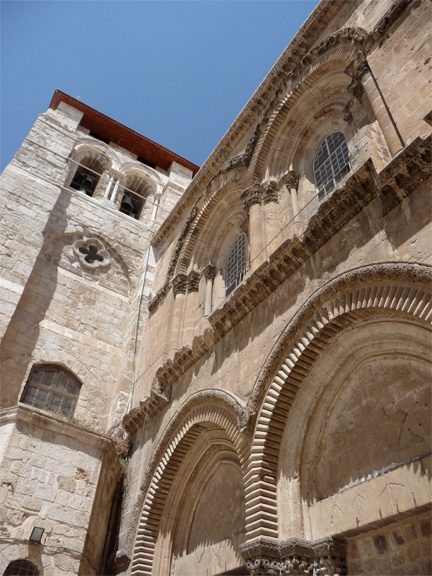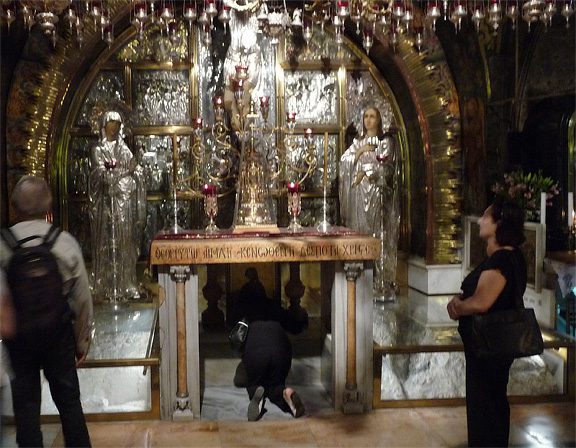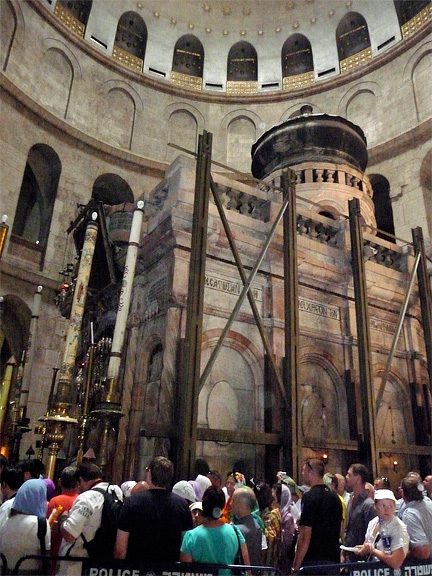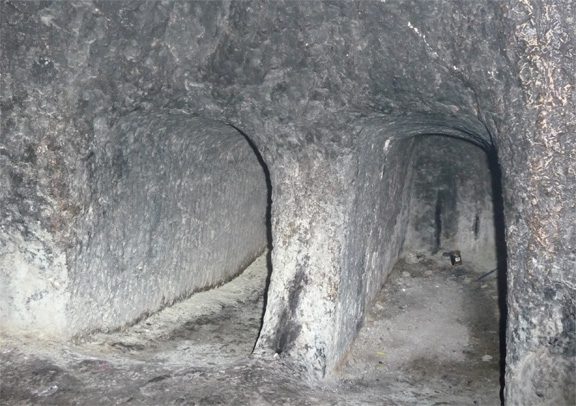 Gordon's Calvary and the Garden Tomb