Introduction to Eastertide:
The Season of Easter
by Dr. Mark D. Roberts
Copyright © 2011/2012 by Mark D. Roberts and Patheos.com
Note: You may download this resource at no cost, for personal use or for use in a Christian ministry, as long as you are not publishing it for sale. All I ask is that you acknowledge the source of this material: http://www.patheos.com/blogs/markdroberts/. For all other uses, please contact me at markblog -at- markdroberts.com. Thank you.


.
---
Daily inspiration for your life and work . . .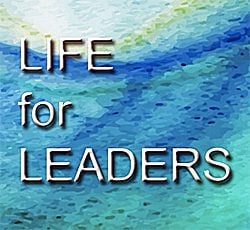 Life for Leaders is a daily, digital devotional that is sent out each morning from the Max De Pree Center for Leadership, where Mark works. This devotional, written by Mark and his team, will help you make connections between God, Scripture, and your daily work. You can check it out and/or subscribe here. There is no cost. Your email address will be used only for Life for Leaders. You can unsubscribe easily at any time.
---
Happy Easter! No, Really!

No, I haven't got my days mixed up. Yes, I do mean to wish you "Happy Easter!"
You may be done with Easter Sunday services and Easter egg hunts. You may have put away your fancy new Easter dress and your bunny decorations. But Easter isn't over, at least not for millions of Christians throughout history and throughout the world today.
Allow me to explain.
As a child, I always thought of Easter as a one-day affair. I liked it just fine. Dressing up in new clothes for church, singing joyful songs in worship, going to my grandparents' house for an Easter egg hunt – I looked forward to all of these traditions each year. But, I must confess, in my mind Easter didn't hold a candle to Christmas. After all, the winter holiday meant lights and decorations, beloved Christmas carols, acting out the nativity story, and, most of all, lots of presents under the tree. Easter was fine . . . but Christmas, now there was the ultimate holiday. After all, you can't exactly expect the Easter Bunny to compete with Santa Claus!
As I got older, I remember hearing my pastor talk about the magnitude of Easter, even suggesting that it was more important than Christmas. When I first heard this, it sounded almost like heresy. How could any holiday beat Christmas? Even granting the importance of the resurrection of Jesus from the dead, Easter seemed to be at a decided disadvantage compared to Christmas. Both holidays happened on a single day, I thought, but Christmas celebrations lasted for weeks. (I was not thinking of the twelve-day Christian season of Christmas, by the way, but all of the festivities that lead up to Christmas day.) Easter took up a few hours on a single Sunday, and that was it, or so I thought.
It wasn't until I took a seminary course in preparation for my ordination that I learned that some people – including many Presbyterians, much to my surprise – considered Easter to be, not a day, but a season of the year, a seven-week season at that. Easter Sunday, from this perspective, begins a season in the church year that ends with Pentecost Sunday, the day Christians remember the outpouring of the Holy Spirit upon the earliest believers in Jesus. I was willing to grant that thinking about Easter as a season was an interesting idea. And, by the time I was in grad school, I did agree with my pastor that, theologically speaking, Easter was at least as important as Christmas, if not more (especially if you link Easter and Good Friday). But the notion of Easter as a season seemed theoretical at best. It certainly wasn't a part of my own Christian experience.
During my first year as pastor of Irvine Presbyterian Church, I was finally introduced to a Christian community that stretched the celebration of Easter beyond just a day. Our worship director at the time, Loren Wiebe, explained to me that he took Eastertide quite seriously. ("Tide" is an older English word that means "time" or "season.") This meant, for example, that we'd sing Easter hymns, not only on Easter Sunday itself, but also during worship services in the following weeks. I was ready to experiment with all of this, though I must confess it felt rather strange to sing "Christ the Lord is Risen Today" a couple of weeks after Easter Sunday. ("Christ the Lord is Risen Two Weeks Ago" wouldn't work either.) Moreover, the word "Eastertide" sounded strange to me, like some remnant of days gone by. Nevertheless, I did my best to be a good sport. Slowly, over the years, I've grown to appreciate celebrating Easter for more than just a single Sunday.
In what I now consider to be the season of Easter, I want to write about how we might let this be a time of spiritual growth, a season of deeper intimacy with God. I've come to believe that, in many ways, Easter gets short shrift in our churches. As a result, we miss out on some of the richness and joy of a full Easter celebration. There's no biblical rule that says you have to celebrate Easter for seven weeks. In fact, there's no biblical rule that says you have to celebrate the resurrection of Jesus on any particular day. For the early Christians, gathering on Sunday was itself a weekly remembrance of the resurrection. But I believe that if we extend our celebrations of Easter to a yearly season, the result can be a more vital and jubilant faith.
In the next few posts, I want to highlight some ideas for celebrating Easter as a season, not just a day. Some of these will seem obvious to you, though some, I expect, will be surprising. My goal, to be sure, is to augment your understanding of the Christian year, much as I've tried to do in my blogging for Lent and Holy Week. But I'm also hoping that I might enrich your experience of Easter, which, in the end, is really the experience of the resurrected Christ.
Fifty Days of Easter! What Would We Do?
In my last post, I shared my personal discovery of Eastertide, the fifty-day season of the Christian year set apart to celebrate the resurrection of Christ and its implications for our lives. I promised to explain a bit further how one might give Easter its due by devoting more time and attention to this crucial holiday.
I'm sure some of my blog readers are wondering: "Fifty days of Easter? What would we do?" Surely I'm not suggesting fifty consecutive Easter egg hunts, or fifty new Easter dresses, or fifty ham dinners in a row. Celebrating Easter for fifty days is not duplicating Easter Sunday fifty times over, either. Rather, it's taking time to reflect upon and delight in the truth of Easter and its implications for our lives.
The basic truth of Easter is simple. In the classic litany of the church, it's this: Christ is risen! He is risen, indeed! On Easter Sunday, we celebrate this good news, rediscovering for ourselves what the earliest followers of Jesus realized on that first Easter Sunday. Yet the implications of the resurrection are more than we can adequately ponder on one day. Every year, during my sixteen-year pastoral tenure at Irvine Presbyterian Church, when I prepared my Easter sermon, I left dozens of life-changing truths on the cutting room floor. There's no way I could begin to probe the depths of Easter in a mere 20 minutes. So, I proclaimed the basic truth of the resurrection and explained one or perhaps two implications.
Eastertide provides an opportunity to see "the director's cut" of the Easter sermon, if you will. The season of Easter gives us a chance to reflect more broadly and deeply on the multifaceted meaning of the resurrection of Jesus. What might this involve? Let me suggest a few ideas:
• You could meditate upon what the resurrection says about the character of Jesus Christ as the Righteous One of God (Psalm 16:10; Acts 2:25-28).
• You might ponder the fact that death has been swallowed up in victory (1 Corinthians 15:54-56).
• You could reflect upon the fact that the very power that raised Jesus from the dead is available to you today (Ephesians 1:15-23).
• You might think of how the resurrection of Jesus is a precursor to your own resurrection (1 Corinthians 15).
• You could consider how the resurrection gives us "new birth into a living hope" (1 Peter 1:3).
And so on. And so on. Eastertide allows us to think deeply and to pray broadly about what the resurrection of Jesus means, both to us and to our world.
Now some of my Reformed friends who are less inclined to recognize Eastertide might at this point object: "Look, for Christians, every Sunday is a kind of Easter. That's why we Christians worship on Sunday rather than Saturday, after all. So why do we need a season to reflect upon what we should be thinking about every single week?" My answer is that many of us forget the Easter dynamic of weekly Sunday worship. Setting aside a season to focus on the meaning of the resurrection doesn't deny the importance of weekly Sunday worship. In fact, it can enhance it.
Some of my evangelical friends would no doubt remind me at this point that the celebration of Eastertide is nowhere required in Scripture. This is an important reminder, because I do not mean to imply that every Christian must set aside fifty days for Easter celebration or else be in violation of God's directives. But, I would argue that taking time to reflect intentionally on the biblical understanding of Easter, though it may not be required in Scripture, can certainly help us go deeper in our understanding of biblical truth as it pertains to the resurrection.
If nothing else, recognizing Eastertide gives us a chance to take the truths of Scripture and to allow them to percolate in our hearts. I don't know about you, but I need this sort of percolation.
What would happen in our lives if we went through each day with a sixth-sense awareness of the resurrection? What would we attempt if we truly believed that the power that raised Jesus from the dead was available to us? What difference would it make if we knew for sure that death has been defeated through Christ?
Even if you aren't ready to view Easter as a fifty-day experience, perhaps you can take some time today to think and pray about some aspect of Easter truth that, to this point, you've neglected. If you do, you'll begin to taste the richness of Eastertide.
Tomorrow, I'll write about some other ways, besides thinking, that we can extend and deepen our celebration of Easter.
Celebrating Fifty Days of Easter: Some Practical Suggestions
In my last post, I began to answer the question of what we might do if we were to celebrate Easter for fifty days. I explained that it's not as if we ought to repeat the traditions of Easter Sunday fifty times in a row. But there are many aspects of Eastertide celebration that allow us to delight in the resurrection of Christ and thus grow in our faith as Christians.
One of the chief activities of Eastertide that I mentioned in my last post is deeper reflection on the meaning of the resurrection. Easter Sunday, as wonderful as it might be, allows us only to go so far. Eastertide opens up new territory for learning and reflection. To this end, I would recommend two books by Eugene Peterson, who is best known as the translator of The Message. The first is called Living the Resurrection: The Risen Christ in Everyday Life. Here, Peterson reflects on what it would be like to live out the resurrection in our daily lives. The second book is Practice Resurrection: A Conversation on Growing Up in Christ. In some ways, this book is a sequel to Living the Resurrection. It is, in actuality, an exposition of Paul's letter to the Ephesians, which is truly a book about how to practice resurrection.
But there's more still. If you have influence over the corporate worship of your church (if you're a pastor or a worship leader), you can allow the seven weeks between Easter Sunday and Pentecost Sunday to be a time of continued corporate celebration of the fact that Christ is risen. When I was at Irvine Presbyterian Church, for example, we sang Easter hymns and songs on the Sundays following Easter. We also continued to display the liturgical colors associated with Easter, white and gold signifying light, victory, and eternal life.
If you're not in a place to impact your corporate worship, you can still do things to celebrate the resurrection. For example, if Lent is a season for fasting (giving up something positive), Easter is a season for feasting (adding something positive to your life). So, if you gave up chocolate for Lent, in Eastertide you might intentionally eat chocolate, enjoying the goodness of life and remembering that joy of the life to come. (Note: Easter is not a time for pigging out, but rather to affirm the delight of God-given life.) Or you might put a vase of flowers someplace where you'll see it regularly. Many people buy Easter Lilies for Easter Sunday and keep them for several days until the blooms begin to wilt.
One of my personal traditions, like in the seasons of Advent, Christmas, Lent, and Holy Week, is to play music with specific Easter themes. Strangely, however, given the importance of Easter to the Christian, there are not nearly as many well-known Easter pieces as there are Christmas or Holy Week compositions. In fact, I have only three recordings that I consider to be Easter-focused.
1. Johann Sebastian Bach's Easter Oratorio. This joyful cantata narrates the events of Easter morning. To hear excerpts from this recording or to order the Easter Oratorio, click here.
2. Johann Pachelbel's Easter Cantatas. Yes, the composer of the omnipresent "Canon in D-Major" wrote other pieces, including several Easter cantatas (vocal compositions with accompaniment). Pachelbel, by the way, was a friend of the Bach family, and had some measure of influence on Johann Sebastian himself. Among Pachelbel's cantatas is one entitled "Christ ist erstanden" ("Christ has risen"). The first few words are: "Christ has risen from all his suffering, of this we should all be glad." To order the Easter Cantatas, click here.
3. My third Easter-focused piece of music may surprise you. You can see what it is here.