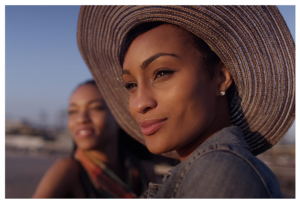 The question for today… Are you ready to date? There are so many articles, blogs, podcasts and even sermons that focus on dating. It can be an information overload to your brain. It can be difficult trying to figure out when it's the appropriate time to date. In all honesty, only you will know when you're ready to date. It will be a private moment between you and God.
Here are 2 ways to help you decide if you are ready to date:
1. You know your identity. When you look in the mirror; do you know who you are? You have royalty inside your DNA. Created by the most High King. Genesis 1:27 So God created man in His own image, in the image and likeness of God He created him; male and female He created them. You were created on purpose for a purpose. Your identity lies within that secret place of where your Heavenly Father created you. Do you understand your identity? That you're unique. You are destined for greatness because of what God downloaded on the inside of you. You have purpose, passion and power. Every promise that God has spoken over your life will manifest at the opportune time. Embrace your outer beauty. Thank God for your inner beauty. You are beautiful! Know your identity. Don't let the enemy block you from knowing who you are.
2. "Aha" Moment of Purpose. Have you experienced that aha moment yet? That aha moment of when you discover your God given purpose. Visit that painful place in your life. The place that caused you to see yourself differently. Pain makes us run. The very place you're running from dealing with is the place that your purpose lies. Pain births purpose. Purpose births passion. Passion births Power. When all three collide the promises of God manifest in your life. You will see the glory of God revealed in your life. You will run out of your past into your destiny full force. That aha moment will bring revelation to your purpose in life.
Article by Calandra Williams.
No matter where you are at in your singleness to Godly relationship journey, the worst thing you can do is allow relationship killers to destroy all potentials. Click here to find out what your #1 Relationship Killer is, to make sure you don't ruin the relationship with The One God has for you!