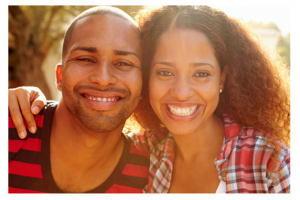 Think you may have found a catch, or not sure what to look for you validate what you may feel like is "the one?" Here are some guidelines and qualities to keep an eye out for:
1. He is committed to Christ. His relationship with God comes first and you can see that in his actions. I put this quality first as it should be evident in everything listed below. His priorities, how he serves, the fruit of his actions are clear that they come from spending time in the secret place with God.
2. He is committed to loving you. We all have our faults, and relationships are a good place to see them out. If you take two imperfect individuals and merge their lives together, I can guarantee your shortcomings will manifest. The key is handling them both for yourself and how he responds to you in these times. Does he have a willingness to work through your faults with you? Is he willing to apologize when he is wrong? Does he encourage/support you? Does he have a willingness to learn/adapt to make your relationship work together? Learning to love one another is a process, but it can be done with a healthy dose of effort, grace, patience, and understanding.
3. He respects you. He doesn't treat you as inferior and honors you for the woman that you are. He admires you, treats you with value and takes what you have to say seriously. He doesn't try to control you.
4. He knows how to "adult." He can hold down a job, he is independent, he can clean up after himself, and he stewards his finances well. It's important to have a man who can handle responsibility and is someone you can depend on. You're not looking to adopt an adult child, you are looking for a life partner, a teammate to go through life TOGETHER.
5.He talks about the future (and includes you in it). If there is one thing I know about a man, when they want something, they go after it. Having a healthy dose of ambition, having goals, and being future-minded will keep you from running in circles and wondering where you stand in his life. Ambition and goals allow you to see their desire for growth and success.
6. He is kind. You can tell a lot about a person by how they talk about and treat people around them. How does he treat his mom? His parents? How about his friends? Pay attention to other relationships or other interactions (even with strangers) that will give you more insight into their true character (when they aren't focused on trying to impress you).
7. He is honest and integral. This goes hand in hand with many others: being trustworthy, loyal, and having an appropriate level of transparency with you. Marriage isn't the time to find out about children from other relationships, or any other past secrets. If you are considering spending your life with someone, it is important there is an established open line of communication.
8. He is intentional. If he doesn't pursue you now, a ring is not going to change his behavior. Know you are a woman of value, and don't settle to be treated less than. You are more than just an option- to someone, you are their future. We accept the love we think we deserve.
9. He challenges you. He strives to help make you a better person – instilling confidence where you feel like you lack, instilling love when you feel rejected, reinforcing belief that you can when you feel you can't. He tries to help you succeed and become all God has in store for you.
Is it realistic to expect or find a man with all 9 qualities? Maybe, maybe not. He may be really strong in some, and growing in other areas. Be wise, seek counsel. Use these qualities as a guideline and don't be afraid to ask mentors or close friends to weigh in their opinions on a relationship as well.
Article by Amanda Beckham.
No matter where you are at in your singleness to Godly relationship journey, the worst thing you can do is allow relationship killers to destroy all potentials. Click here to find out what your #1 Relationship Killer is, to make sure you don't ruin the relationship with The One God has for you!