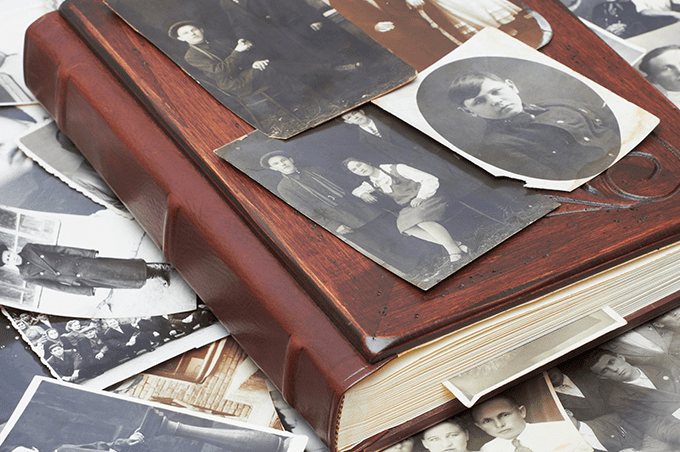 I have been asked by several clients lately what to do when they don't know their ancestors. How can they work with them if they don't know their family history or origins? Reasons for not knowing one's ancestors may vary; perhaps you're adopted, maybe you're estranged from your family, or perhaps one of your parents or grandparents are for one reason or another unknown. How then, can one connect with their ancestors? There are several ways to work with them and discover who they are.
You May Not Know Who They Are, But They Know Who You Are
It's important to remember that our Blood Ancestors know who we are, even if we don't know who they are. They are a part of us and invested in our lives as part of their continued legacy. Don't be discouraged if you don't know who they are right away, they're still there and willing to work with you and guide you.
Seek Out Reputable Mediums
Find reputable mediums and ask them to connect with your ancestors or see who they bring through. Go to a couple and compare notes. You may be surprised by your findings. A few weeks ago I was having dinner with Penny Cabot when she said that someone in my family was coming through. She described the era, how she looked, how she passed and said her name was Millie, an uncommon name. She said that this woman was on my mother's side and was related to her father's side and that this spirit wanted to work with me and help me with my mediumship. I had no idea what she was talking about, but Penny was confident in what she was bringing forward.
Knowing that you don't dismiss any of the Cabots when it comes to psychic information or mediumship, I decided to text my mother to find out if she knew any of this. "Who's Millie on Grandpa's side?" which led to a "Holy crap! How do you know that?" My mother confirmed everything that Penny had said, and it turned up that Millie was a person that my family disavowed and didn't speak about. This leads back to the last point; the ancestors know who we are and want to work with us, even if we don't know who they are, and many want to redeem themselves through us.
Call Upon Your Ancestors
Create a contact with your ancestors even if you don't know who they are. In my work, I make offerings to my "unknown and forgotten ancestors" as well as those I know by name. Calling upon them is an invitation for them to be more active in your life. Ask to know them and to discover who they are. You may be surprised in who and how they present themselves. This is the best go-to if you are completely unsure of who your ancestors are.
Blood Ancestors Aren't Your Only Ancestors
Who we consider our family isn't always by blood. While we may have a family of origin, we also have our own adopted family, those that we are close to and consider our family. The same goes for ancestors. Not all our ancestors are those of blood. As I wrote in Working With The Ancestors, I divide my ancestors into Blood Ancestors, Companion Ancestors, Hero Ancestors, and Spiritual Ancestors. In his book, The Mighty Dead, Christopher Penczak has similar, but I believe more categories of ancestors and ways to work with them, which is what inspired my own divisions. Those who you knew in life but were't related to, those who you admire, and those whom you share a spiritual lineage are just as valid when it comes to ancestor work.
---
Related Articles of Interest:
---
Connect With Me


Website | Tarot Readings | Patreon | Mailing List