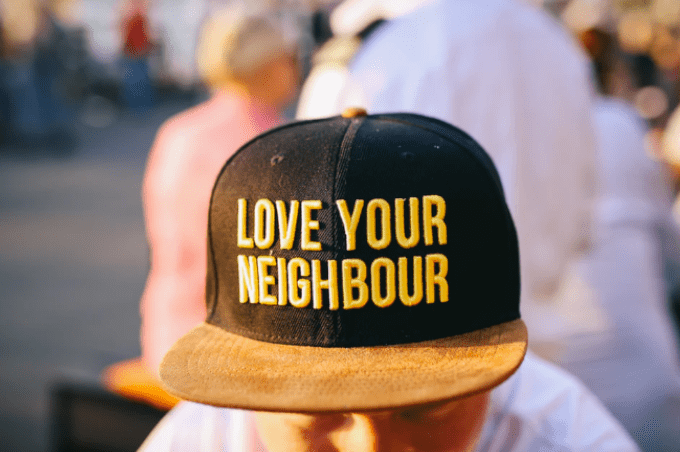 I was beyond excited months ago when I was asked to be the keynote speaker at Austin Witchfest 2020 to promote my book Psychic Witch: A Metaphysical Guide To Meditation, Magick and Manifestation. While, I have spoken and presented at many events and will be announcing the full tour I will be doing this upcoming year in a few days; this is the first time I have ever been invited as a keynote speaker, which is a huge honor for me. I'm even more excited that my friend Danielle Dionne will be traveling with me and promoting her upcoming book Magickal Mediumship: Partnering with the Ancestors for Healing and Spiritual Development (Llewellyn). Danielle is a close friend of mine and someone I deeply respect as both a witch and a psychic medium.
 

View this post on Instagram

 
A few days ago I discovered that a flyer was being passed around by an unidentified Christian Group at a restaurant in Austin, asking to protest the event and included a prayer. I remained silent on it when I discovered it and decided to meditate on it a bit. For those who are concerned about coming, there will be security as well as off-duty police officers at the event and that most likely this group is small if they're like the ones that protested their local Pagan Pride event. Here's the flyer:
 

View this post on Instagram

 
The prayer reads:
"ANTI-EVIL PRAYER (pray outloud [SIC])  

Father GOD, command your ministering spirits to protect and supply us with everything we need to walk in victory. In the Name of the Lord Jesus Christ, we submit to You, strengthen us with the Holy Spirit and help us to cast down the lies of satan that would deny our authority to trample over the enemy's traps. We declare that all the enemy's plans are exposed, useless, void and come to nothing against us. We hold-up the Shield of Faith and quench every fiery dart of the adversary that comes against us. We plea [SIC] the blood of Jesus Christ over us and our family from any attacks of the enemy, protect our spirit, body and soul. Father GOD, release your giant warrior Angels against these demonic activities, we paralyze and silence satan all of his emissaries, in the name of our Lord, Jesus Christ!

In Jesus [SIC] name, we break down and blow-up all wall of protection around all witches, warlocks, wizards, sorcerers, satanists and the like. We break the power of all curses, hexes, vexes, incantations, demonic assignments, witchcrafts, voodoo, santaria [SIC], mind-control, destruction, torment, sickness, death and everything else sent our way or our family member's way. We bind it to them by the Blood of Jesus Christ!

 We destroy and break the power of the enemy and his emissaries and loose [SIC] freedom, prosperity and peace through every area of this region. We demand them to leave and cast then [SIC] out into the abyss. Satan, you are overcome by the blood of the Lamb and must leave. Thank you, Father GOD, that your son, Jesus Christ, was manifested to destroy the works of the devil. We walk in righteousness, peace and joy in the Holy Spirit! In Jesus [SIC] name we pray! Amen."
You have no idea how many times I had to correct my spell and grammar check while typing that out and assure it that what I'm typing is what I mean to type. Many of you will quickly see the magickal verbiage that they are ironically using and recognized that this is nothing short of an attempt at sorcery themselves, whether they're conscious of it or not. It's not half bad. If a student of mine presented this to me as a spell they were working on, I'd probably give it about a C+. It's a good effort and hits some good points, but it could use a ton of improvement as it's just sort of sloppy spell-crafting and infused with the emotions of paranoia and invoking war-like "justice" in a situation that doesn't exist…which usually doesn't end well if the powers of justice listen and enforce what is just, true, and real. 
This flyer and the whole idea of them protesting is likely to stir an immediate reaction within you. I know it did me at first, which is why I decided to meditate upon it. Whenever we react to something immediately, it's an invitation to meditate and take a look at ourselves. As witches, we strive for self-mastery. When we let our emotions take over, we are not in control. I invite you to read or revisit a blog I wrote three years ago about reacting versus responding from a witchcraft point of view.
So here is my response.
I invite every participant that attends to not engage with these protesters despite how much they may try to provoke you. Instead, I ask you to view it as a living meditation and thereby an act of magick. This protest represents a lot of things that should be meditated upon. For me, it represents many things within ourselves and our society as a shadow. This shadow is the dichotomy of "us versus them" mentality. It's also the shadow of a patriarchal religious zealousness that surely would have tortured and killed all those who came before us who were (or more likely weren't but accused of being) witches. Behind that is the energy of hate. Behind that energy of hate are fear and paranoia. All of that is driven by the energy of dogmatism. The same energy that didn't just kill witches, but also crucified Jesus Christ. 
So, with this meditation on the shadow, I invite participants to see the protestors as a mirror of themselves. On one level we can view this as seeing how we may be dogmatic with our own beliefs, and how quickly we're ready to "other" fellow human beings. With shadow-work, we don't fight the shadow. We figure out what its lesson is so that we can heal it and reintegrate it into ourselves. 
On another level, we can see this as a chance to heal ancestral trauma. Sure, those who were tortured and killed may or may not necessarily be blood relatives. But we carry their spiritual legacy when we embrace the word "witch" and as such, they are our spiritual ancestors and therefore we carry their ancestral trauma along with their blessings. How we respond is an opportunity to heal that trauma. This is our chance to be able to set an example of who we are and what we stand for.
As such, I ask participants to be kind and loving towards these protestors if it's necessary to engage and to ignore them if possible. I know it may be difficult, but view it as an exercise of self-control, discipline, and mastery of the self—in other words, sovereignty. What these people truly desire is written in their prayer. They desire "freedom, prosperity and peace." These are things we want in our world too, right? This is your chance to embody those qualities and respond to that from a place of love instead of fear. 
As witches we are sovereign. I know I repeat that over and over again but in my craft, it is a focal point. As sovereign beings, we do not allow others to dictate our emotions or our narrative of reality. They do not control us. They do not control what this event will be like. They come looking for a fight. It's so blatantly obvious with all their war-like verbiage in that flyer. We can choose to respond with peace and make that the reality. We can take their energy and transmute it. They come looking for othering of their neighbors. We can respond by being neighborly, like a wise Jewish mystic of Nazareth once emphasized repeatedly above all other commandments of his religion. 
I look forward to seeing many familiar faces at Austin Witchfest 2020 and hope that the event will fill your hearts, minds, and spirits. Put your will towards having fun, learning, and connecting with other witches—not towards giving the protestors exactly what they want…an argument and a fight. Are they really worth your energy? Are you really going to let them control how you react? 
---