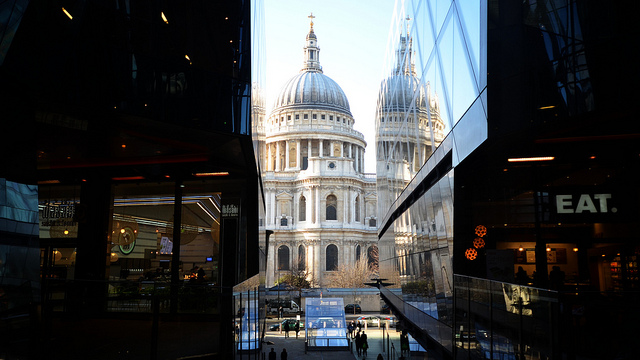 A debate on just that very question graced the pages of the New York Times in their "Room for Debate" feature last week, opening with the statement:
Jesus drove money changers out of the Temple, calling them "a den of thieves." Of the profit-centric world view, Pope Francis warned, "We can no longer trust in the unseen forces and the invisible hand of the market" to provide economic justice. Others call Christianity and capitalism inextricable.

Is contemporary capitalism compatible with Christian values?
The debate features five voices:
Well worth reading and pondering. Check it out, and be sure to notice alongside each article the links to other related debates on issues like the minimum wage and selling restaurant reservations (really!)
Image: "God and Mammon" by Phil Rogers, used under a Creative Commons license.