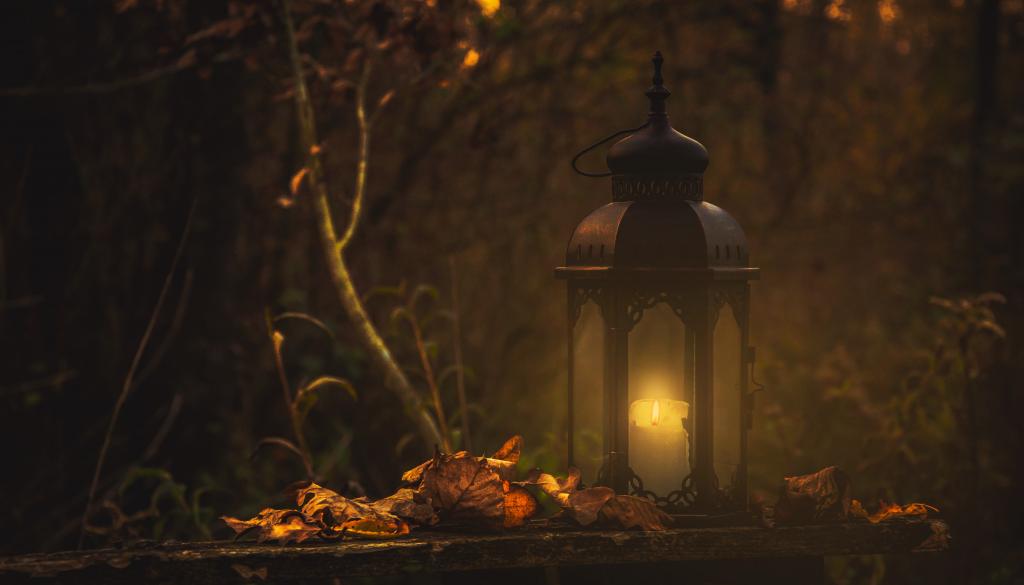 If you care, there are WandaVision spoilers below.
I've always been ambivalent about Halloween. As a card-carrying neurodivergent person with many sensory issues, I dislike horror, gore, and surprises of any kind, especially scary ones. But on the other hand, All Hallows' Eve and All Saints Day together form one of the thin places of the year, and I love thin places.
Last year on Halloween we were all being advised to stay away from people. Some people I know on social media rigged up elaborate chutes worthy of Rube Goldberg in order to deliver candy to people without touching them. Other people announced they were foregoing the holiday altogether.
Me, I filled one bowl full of candy, turned the porch light on, and set it on our porch for anyone who might wander by even though our county had no official trick or treating, and went over to what at that point was only the second live theater event I'd attended since March 2020. Our community theater had taken to doing outdoor cabaret performances: socially distant, people in masks unless they were doing a solo, audience 20 feet away. Even when we had to stand in the rain to watch, they fed my soul.
For Halloween they had planned a monster-themed one and paired it with a trunk or treat to replace county trick or treating. Kids wandered a bit forlornly around the parking lot. A small group of them participated in a socially-distanced costume parade, including my younger daughter. She had wanted an Ahsoka Tano costume and it remains the only costume I've ever made any part of for her – I actually looked at Pinterest, collected various pieces of clothing, and made an Ahsoka hat.
It's also the costume she wore for the least amount of time of any costume since she was 6 months old, only keeping the hat and lightsabers on for the duration of the brief parade and then taking them off to perform in the cabaret. But there was no rain, and there was hot cider. We sat on the ground and watched the kids perform. The songs were exceedingly spooky. It was beautiful, but also strange.
When we got home, no one had eaten the candy.
This year I dressed up as Agatha Harkness from WandaVision – final-episode Agatha, if you're keeping track, mostly because I could use pieces from my closet (my husband claimed that said something strange about my closet.) It wasn't a very elaborate cosplay: just a lot of purple topped off by a shawl and an ambiguously clerical neckpiece. There are a lot of things that fascinate me about Agatha's character and one of them is that, in the penultimate episode where Agatha almost serves as therapist and confessor as Wanda relives her memories, I kept thinking she had a clerical tab collar on (it's actually a cameo necklace).
You may recall at this stage that I'm an Episcopal priest.
Anyway, the cabaret this year was indoors (yes, with masks) and it was the night before Halloween, since Halloween had moved forward in the week to Sunday. My older daughter, dressed as Beetlejuice, opened the show by singing "The Whole Being Dead Thing."
That song has about a million versions: to get the idea, you want this one instructing the audience from the beginning of the show, which always reminds me of the "Invocation and Instructions to the Audience" from The Frogs, except instead of reminding the audience not to cough and speak and break wind, it reminds them that, as my dad used to say, the mortality rate is holding steady at 100%. Or, as Beetlejuice puts it:
Nobody is bullet-proof
"I work out, I eat clean!"
Jesus, pass the Dramamine
Time to face the brutal truth. . .

Welcome to a show about death.
It is, as my husband also said when he was done insulting my closet, a modern sarcastic pop memento mori.
Fortified and somewhat haunted (see what I did there) by all these thoughts, I went to Kroger on the afternoon of Halloween and put an awful lot of candy in my shopping cart. My husband agreed to take Younger Daughter, who dressed up as Galadriel this year (completely out of her closet, which says something interesting about her closet), to walk around and trick or treat. At Younger Daughter's instruction he put on a crown and fairy wings, and at his own inspiration he announced he was Oberon and the dog was Puck. Beetlejuice Daughter announced she was too old to go about in costume and sat on a neighbor's porch with candy.
Instead of going inside and keeping an eye on our candy for occasional refills, something possessed me to sit out on the porch. (I am fully vaxxed and was six feet away from the candy bowl.) Strangely, despite all my autistic fears I think that I actually, after the past 18 months, needed people. Or at least the reassurance that there were still people out there, that we could approach something resembling normalcy again. For two hours I sat, refilled candy, drank chai, scrolled social media, and offered candy by the handful to nearly 200 trick or treaters while in character as Agatha Harkness.
Nobody screamed. Nobody got mad. Nobody had a pandemic meltdown. Most people said thank you. A few kids took large handfuls unprompted, but most kids and adults approached warily. "Just take one," the parents and other adults would say.
"No, really," I kept saying, "they can take a handful. We have lots of candy."
Timidly they would take another couple of pieces.
After a while this began to remind me of something I often do – handing people Eucharistic bread, which I always offer in large handfuls and they take in tiny bits. Although wafers mitigate this somewhat because everyone gets the same amount, the overwhelming impression I still get when people come and take bread and wine is that they are scared of it. It's not my place to weigh into why they are scared of it or make speeches about how they ought not to be – heaven knows Jesus is profoundly scary – but it's something I've observed.
Here is abundance, says the church. (In this case, the church was saying it in the person of an incognito priest dressed as Agatha from WandaVision, but.) Here is abundance. Take a handful. But we are scared. So scared, so traumatized, so terrified at the best of times, let alone after so much pandemic has taken so much from all of us. At this particular thin place we meet so many things, but one of them is the horror that, as Beetlejuice reminds us, no one gets out of this alive. We can, if we dare, transcend the horror, but it is not easy to dare.
We gave out three out of four large bowls of candy in the end. (The other bowl is on top of my fridge. Would you like some candy?) I came inside and turned back into myself from Agatha. A little while later, the festive Galadriel came home with Oberon and Puck, and Beetlejuice wandered back across the street.
As I was checking Facebook a few hours later, just as All Hallows Eve was slipping into All Saints' Day and the lost spirits walking the earth were transforming into the glorious company of saints in light, I read a friend's description of her church's Eucharist on Halloween Sunday, attended in the company of friends with small children:
Somehow a googly eye migrated from their 3yo's activity bag onto the communion table. It sat there, alongside the elements, during the whole communion liturgy, just looking out at us like a googly eucharistic cyclops. I still keep thinking about it and laughing.
I don't know why, but it was perfect, there in the thin place with both Jesus and the horror. Here is death, but also abundance.
— Melanie Bolen – @geekyfit (@geekyfit) October 30, 2021
Image: Unsplash.