This year's election season has increased comments we've heard from progressive Christian friends for years: People who have been wounded by the church, or who have otherwise become disenchanted with the religious right's increasingly bigoted and nationalist undertones, have come to see the label "Christian" as toxic. They follow Jesus but can't stomach the idea of being associated with some of the Christians we see in the media. The term has become too loaded, too pernicious. The conversation has sparked an identity crisis in which many followers of Christ are asking themselves: If I can't call myself a Christian, what am I?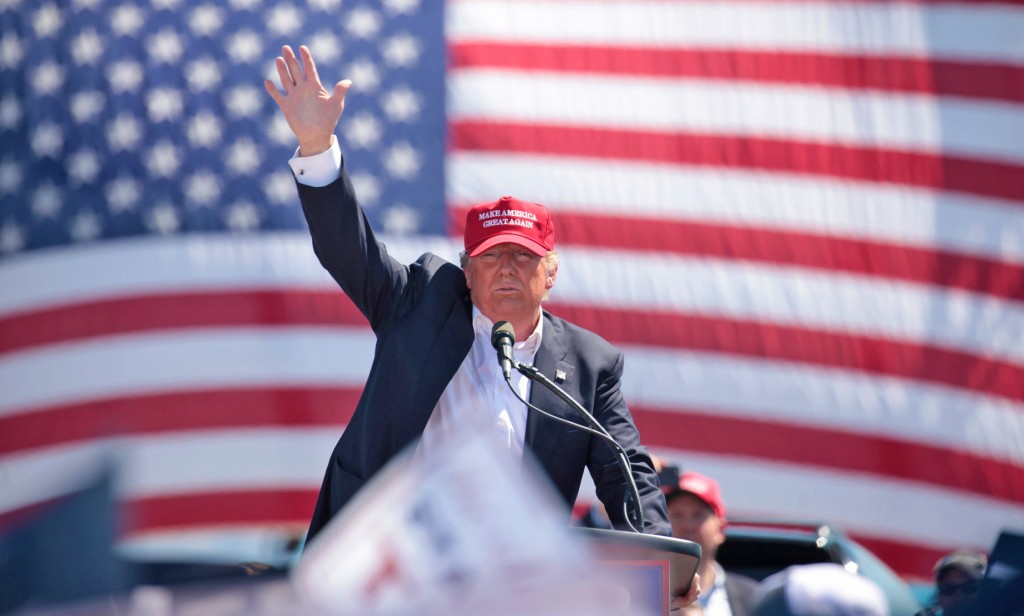 "I have finally hit my breaking point," said one friend to us earlier this week. This was after the most recent Donald Trump scandal, a secret recording in which he was caught boasting about "grabbing" women by the genitals without their consent. The fact that several Christian leaders have continued to support and even defend the candidate despite this unrepentful admission of sexual assault was the last straw for our friend. That large blocks of Christians would overlook the very attributes the New Testament calls us to avoid—sexual immorality, lust, greed—for the sake of gaining a political edge has been a tipping point for those already disillusioned with the conservative church.
Even non-Christians are confounded by the faithful who support this man. Take, for example, Business Insider Senior Editor and MSNBC contributor Josh Barro:
I'm not a Christian, and I usually try to refrain from telling Christians how to apply their faith. But I'm appalled by the pass Trump gets from so many self-professed Christians despite having a personality that, more or less, consists of sin.

Trump is greedy. He is cruel. Boastful. Dishonest. Intemperate. Vain. And, now we know, he believes he is entitled to grab women's genitals without their permission.

Christian forgiveness is one thing — though my understanding is, forgiveness is supposed to be sought from God, which Trump says he has never done.
It is precisely Trump's unrepentant attitude that most troubles those of us who follow the Gospel. And the excuses made for him by once-respected church leaders reek of hypocrisy. "I sure do wish Christian Trump supporters had been able to tap into all this grace and forgiveness when my LGBT friends and I came out," tweeted Christian author Julie Rodgers.
"It makes me want to ditch the label 'Christian,'" our friend said. "Is there something else we can call ourselves?" A brainstorm ensued among the group: "Believers." "Followers of Christ." Even annoyingly New-Age-sounding titles like "Seekers of the Light" would seem to be preferable. And the concern isn't limited to small pockets of lay faithful. Russell Moore, president of the Ethics & Religious Liberty Commission of the Southern Baptist Convention, wrote in an editorial for the Washington Post as early as February that he no longer wanted to call himself an Evangelical, and proposed the term "Gospel Christian" instead.
But is a retreat from the label "Christian" the solution? Should we start adding modifiers to the word by which we have been known since the days of the Apostles? We know from the Book of Acts, that "it was in Antioch that the disciples were first called 'Christians.'" Is America to be where they were last called so?
If every conscientious person of faith, embarrassed by the obdurate, offensive Christians we see in TV disavowed their affiliation with the name, who would be left? The witness of our faith would devolve into a slurry of televangelists, guns-and-God nativists, and hate-filled people picketing funerals. Even abandoning the Christian identity to the merely misguided Trump apologists would do our witness a disservice; it would relegate Christians to a homogeneous body that never sought to be challenged by outside ideas or diverse viewpoints. It would make the church a body of stagnation, rather than the living body of Christ. Extracting ourselves from the Christian label robs the conservatives who stay of the opportunity to grow and experience God more fully. It robs us of the same.
Disavowing the label "Christian" is just another form of denominationalism—a way to separate ourselves from others who follow Christ but have a subset of beliefs different from ours. This, of course, would not be the first time the church has done this. Rather, division is the church's modus operandi. But that solution leads us further from the fullness of God. The church fails to recognize that the story of God does not have us moving toward disintegration, but rather toward an ultimate, holy integration.
The term "Christian" has survived the Crusades and the selling of indulgences. The Christian inquisitors of the Roman Catholic Church found Galileo Galilei's science "vehemently suspect of heresy" and condemned him to a life of house arrest—we haven't allowed that ugly scar on the faith to define it. If "Christian" can persevere through these atrocities, surely God can carry it safely through modern America's embarrassing political climate. Time, perspective, and repentance have a way of salvaging the Christian label because our identity is not ultimately about us, but about the Risen Lord who saved us.
The question is, how do we live out our faith when we refuse to abandon the tainted affiliation with the word "Christian"? It feels strange to identify so much with Jesus but so little with others who follow Him. Rather than renounce the label, let us work to redeem it. Let us live like Christ and be the witnesses for God our consciences call us to be. Let us seek out those who are most ostracized by the American church—foreigners, women, transgender individuals—and make a concerted effort to shower them in God's love. Rather than abandoning the narrative to those who would cross out names in the Book of Life, let us live out a different narrative—the one where Jesus calls to each of us by name. And let us do all this not hiding our beliefs, but righteously stating that we are Christians: that we believe in one God, Father, Son, and Holy Spirit.
If we do this we'll see that there is also no need to wrest control of the word "Christian" from the religious right. That's where they have it wrong. Their obsession with defending the Gospel through politics and policies misses the crucial point that God doesn't need holy soldiers. The Almighty needs neither them nor us to defend Him. He doesn't need us to build a wall around the faith and staff the doors with bouncers. Instead, He wants us to be a peaceful procession of standard-bearers—devoid of weapons but each of us carrying His distinctive flag to announce to the world that we serve the one true King, the Christ who conquered death.
---
Like our Facebook page and follow us on Twitter for more.
Photo by Gage Skidmore, used with permission through Flickr Creative Commons.
Correction: A previous version of the post incorrectly stated that Catholic inquisitors killed Galileo; we regret the error.