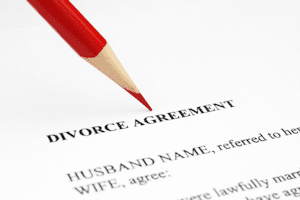 At the time of my divorce I was really struggling with depression and anxiety. I was so overwhelmed and wanted the whole thing over as quickly as possible. Looking back I think I conceded too much in regards to the custody arrangements with my children. My ex-husband said things like "I'm the priesthood holder in this family and I know best in regards to the kids" on a pretty regular basis. At the time I believed him. Do you know if there is anything I can do about this now that I'm more energetic, healthy and back to my old self?
From time to time, I get questions like this one that are more of a legal nature than what I can cover as far as my mental health expertise — although it is understandable that issues dealing with family law can be closely correlated with mental health. So I have asked my brother, Alex Helfer, who is a partner and owner of his firm Newton & Helfer Law which primarily focuses on  family and criminal law in Salt Lake City, to be a guest poster once a month.  His comments and observations are solely focused on Utah law and meant to be informational — not "legal advice."
From many I have worked with in divorce situations, I feel like Mormon rhetoric can often play a role that is not appropriate in custody arrangements. Whether it's "the mother is more of the nurturer and better for the kid to be around" (so the father doesn't ask for joint custody) or the father uses his patriarchal authority inappropriately (like in this example), the kids are the ones who end up suffering. Kids do best when they are allowed healthy, non-toxic, and as egalitarian as possible relationships with both parents (assuming abuse is not an issue). Here is what Alex has to say:
While Natasha's focus is on improving marriages, there are times when a divorce is necessary. Divorce is an extremely emotional and taxing experience, and therefore it is difficult, if not near impossible, to always make logical decisions during a divorce proceeding. It is also difficult to clearly understand the long lasting implications and consequences of decisions made during a divorce.
It is common for parents to make decisions regarding physical custody of the minor children that they later regret. Physical custody determines which parent the minor children will live with (directly affecting their emotional and physical well being) and carries serious financial consequences, including monthly child support payments.
On numerous occassions, a regretful parent will consult with me to determine if there is anything they can do to obtain sole physical custody or joint physical custody rights over the minor children after the divorce was finalized. Thankfully, Utah law clearly establishes that if the parents entered into a custody arrangement on a voluntary basis via a stipulation, then the Court will re-open the case in order to determine custody based on "what is in the best interest of the minor children."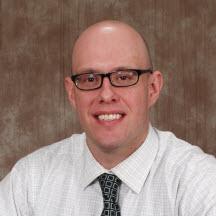 Most divorces are settled, in that the parents reached an agreement via a stipulation in order to finalize the divorce proceeding. Therefore, most parents qualify to re-open their divorce case in order to re-visit the issue of custody and thereby truly establish what is in the best interest of the minor children.  
In the event that you find yourself questioning whether or not your current custody arrangement is in the best interest of the minor children, call a family law attorney to discuss your options to obtain a modification of your Divorce Decree or Parentage Decree. If you have any questions for me directly, feel free to contact me at alex@newtonandhelferlaw.com or (801) 214-1142, Extension 2.
Alexander J. Helfer, Attorney at Law
The Good Divorce by Constance Ahrons
Natasha Helfer Parker, LCMFT, CST can be reached at natashaparker.org. She authors the Mormon Therapist Blog, hosts the Mormon Mental Health and Mormon Sex Info Podcasts, writes a regular column for Sunstone Magazine and is the current president of the Mormon Mental Health Association. She has 20 years of experience working with primarily an LDS/Mormon clientele.