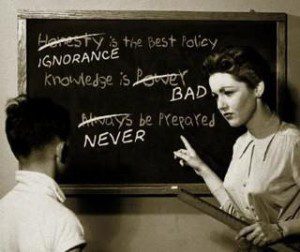 With three colleagues of mine – all experienced therapists working within the Mormon community and all Certified Sex Therapists – we decided to write the following op-ed after receiving several concerned questions from parents about the Fight the New Drug organization being allowed to present their materials in public school settings.  We will be using The Mormon Therapist in the next week or two to be able to elaborate (since op-eds are limited to 600 words) on what else we wish we could have included, answer some of the typical questions we get in the comment sections and discuss the types of themes we would like adolescents to have access to as far as comprehensive sexual education.
Op-ed: Utah students need real sex ed, not 'Fight the New Drug'
Natasha Helfer Parker, LCMFT, CST can be reached at natashaparker.org. She authors the Mormon Therapist Blog, hosts the Mormon Mental Health and Mormon Sex Info Podcasts, writes a regular column for Sunstone Magazine and is the current president of the Mormon Mental Health Association. She has 20 years of experience working with primarily an LDS/Mormon clientele.