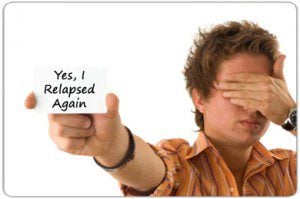 Breaking news in the sex therapy field!
"This Statement was sent to the over 2,000 AASECT members this afternoon. It is the first statement of its kind by a national sexuality, mental health, sexual medicine, sexual science or sexuality education national organization in the United States to make a written statement of position on the concept and provision of sexual addiction therapy." Doug Braun-Harvey (author of Treating Out of Control Sexual Behavior)
AASECT Position Statement – Sex Addiction
Founded in 1967, the American Association of Sexuality Educators, Counselors and Therapists (AASECT) is devoted to the promotion of sexual health by the development and advancement of the fields of sexual education, counseling and therapy. With this mission, AASECT accepts the responsibility of training, certifying and advancing high standards in the practice of sexuality education services, counseling and therapy. When contentious topics and cultural conflicts impede sexual education and health care, AASECT may publish position statements to clarify standards to protect consumer sexual health and sexual rights.
AASECT recognizes that people may experience significant physical, psychological, spiritual and sexual health consequences related to their sexual urges, thoughts or behaviors. AASECT recommends that its members utilize models that do not unduly pathologize consensual sexual problems. AASECT 1) does not find sufficient empirical evidence to support the classification of sex addiction or porn addiction as a mental health disorder, and 2) does not find the sexual addiction training and treatment methods and educational pedagogies to be adequately informed by accurate human sexuality knowledge. Therefore, it is the position of AASECT that linking problems related to sexual urges, thoughts or behaviors to a porn/sexual addiction process cannot be advanced by AASECT as a standard of practice for sexuality education delivery, counseling or therapy.
AASECT advocates for a collaborative movement to establish standards of care supported by science, public health consensus and the rigorous protection of sexual rights for consumers seeking treatment for problems related to consensual sexual urges, thoughts or behaviors.
The Mormon Mental Health Association came out with a similar position in March of 2016 — and I am proud of having been part of that process as its current president. It is so helpful to have a national association of AASECT's caliber to have taken this important step, especially when I know how widely discussed and debated this topic has been among many sex therapy experts for a long time. It is my experience with hundreds and hundreds of LDS clients self-identifying as porn/sex addicts that first alerted me to the shortcomings and problematic effects of treating sexuality from an "addictions" lens. As I've studied, collaborated with colleagues and developed my knowledge around this issue (becoming a Certified Sex Therapist in that process)… I am even more confident in the positions I have been taking for many years against sex/porn addiction treatment. I am hopeful that the public will now have a more informed chance of seeking appropriate help and treatment when dealing with sexual problems and disorders through sex-positive treatments that include accurate diagnosis, best-practice psychotherapy models, and couples therapy when applicable. This is a great step towards overall sexual wellbeing.
Natasha Helfer Parker, LCMFT, CST can be reached at natashaparker.org. She authors the Mormon Therapist Blog, hosts the Mormon Mental Health and Mormon Sex Info Podcasts, writes a regular column for Sunstone Magazine and is the current president of the Mormon Mental Health Association. She has over 20 years of experience working with primarily an LDS/Mormon clientele.