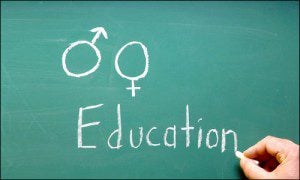 An incredibly important oped, Anti-porn School Program Misrepresents Science, was published today by the Salt Lake Tribune written by EIGHT neuroscientists debunking the type of "scientific research" support we keep hearing from organizations like "Fight the New Drug" that goes into school/church settings and gives inaccurate and harmful information to our youth and young adults about sexuality. This oped is meant to support the original publication I wrote with some of my Utah sex therapist colleagues back in October, Utah Students need real sex ed, 'Not Fight the New Drug,' which got pushback from FTND:
I always feel like I need to calm anxiety and make some disclaimers when I speak on this topic — so here goes:
This does not mean that I am "pro-porn,"
This does not mean that everyone should look at porn,
This does not mean that people do not have a right to have values and opinions surrounding sex films and/or the sex film industry,
This does not mean that there are no negative aspects to certain types of sexual behaviors (as with any other behavior), and
This does not mean that there isn't very real and painful relational conflict when one person is having a relationship with pornography that a spouse/partner is unaware of.
What it does mean is that pornography does not mimic cocaine. And telling kids that it does has shown to have negative ramifications as to how they view themselves and their sexual development/curiosity. It also has implications on how people perceive themselves and their partners when labeling from a disease model instead of looking at other reasons that may be underlying why people might be viewing sex films to begin with — and who gets to decide when this is or isn't a problem. I very much appreciate the relationship I've been able to develop with Dr. Nicole Prause who headed this effort for this publication.  This is such an important piece in the medley of sexual education within the realm of Mormon culture. For those of you in Utah who have contacted me over the years concerned about organizations like FTND and Helaman's Warriors going into schools and church functions to present their biased and inaccurate information, this should be a good tool to approach your school board of directors and ecclesiastical leaders.
Side note: for LGBTQ+ kids – where the only type of education they can get on same-sex relationships is through watching porn… this is particularly important to be aware of. Not to mention that many kiddos in Mormon culture who "act out" by exploring their sexuality within the realm of a same-sex relationship are often referred to "sex addiction" treatment centers or therapists who specialize in this type of what I consider unethical work.
The following is an excerpt I have permission to copy here from Dr. Prause in regards to the common pushback many will receive when sharing this type of information:
Prause et al (2013) is being described as "debunked", which is false. The study was replicated and extended by Prause et (2015), which remains the largest neuroscience study of the topic to date. It was published in a high-impact journal with five other neuroscientists, specialists in reward and addiction, several of whom are known internationally for this research. Also, there are a series of studies debunking numerous predictions of the addiction model, not just this study and replication, as summarized in this letter (http://www.sciencedirect.com/…/pii/S0301051116301867).
None of the cited publications "debunking" this research actually contain any data. Data are required to "debunk" research. None have been published questioning Prause et al. to date. In addition, these opinion pieces are not as portrayed. One letter actually was not peer-reviewed (Hilton), written by LDS elder with no neuroscience background, and contained no content. The Prause et al. (2013) authors were offered a chance to respond by the journal, but declined because there was no content in the letter to respond to. Another cited opinion paper includes the opinion that the data could be interpreted different ways, which recently was debunked (with actual data) by Prause et al. (2016, http://journals.plos.org/plosone/article…) that tested actual primary sexual rewards (genital stimulation) in the laboratory. The other two opinion pieces are published in a predatory journal, meaning the journal has no impact factor, the authors pay to publish their paper, and review is minimal/absent. "Behavioral Sciences" is on Geoffrey Beall's well-known list of predatory journals. Linda Hatch, a CSAT and author of one opinion piece in this predatory journal, is currently under investigation by the APA for posting false information about Dr. Prause, including that she was fired from UCLA, is not licensed to a conference at which she was speaking (she is, CA #27778), and that her work was funded by pornography organizations (it has never been). In summary, you cited a systematic effort to discredit her work by conspiracy theorists whose livelihood depends on labeling porn as "addictive".
Prause et al (2016) recently published a novel intervention that would help those struggling to manage their sexual impulses (http://journals.plos.org/plosone/article…). She does not profit from this intervention or the previous papers, although CSAT directly profit from forcing the addiction model.
For those interested in listening to some great podcasts on the concerns I do have about sex films and potential impact they have on adolescents in particular, I had Ricky and Larry Siegel (respected sex therapist and educator) on Mormon Sex Info for the following interviews: