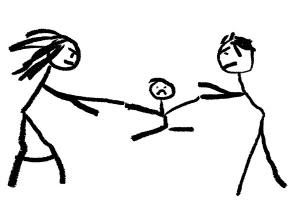 I am currently facing a pretty difficult custody battle with my soon to be ex-wife. With the holidays coming up, I'm having a lot of anxiety about not being able to see my kids. My wife is trying to get full custody. I think her chances are greatly increased because of a criminal charge that I pled guilty to 3 years ago, that included a domestic violence classification. I know I've made mistakes in our marriage, and I have had to face many consequences that I know I deserved. I have done everything the court has asked of me, and continue to see a therapist to help me with my own personal issues. I love my children. I want to be able to co-parent successfully. I saw that your brother who is a lawyer will do some guest posts. Does he know if there is anything I can do about the old criminal charge?
From time to time, I get questions like this one that are more of a legal nature than what I can cover as far as my mental health expertise — although it is understandable that issues dealing with family law can be closely correlated with mental health. So I have asked my brother, Alex Helfer, who is a partner and owner of his firm Newton & Helfer Law which primarily focuses on  family and criminal law in Salt Lake City, to be a guest poster once a month.  His comments and observations are solely focused on Utah law and meant to be informational — not "legal advice."
Domestic violence is a serious offense, and can/should have serious implications. At the same time, children usually do best in divorce situations when they have involvement with both parents (as long as there is no danger of abuse). Being a witness to parental domestic violence as a child does constitute as abuse. Many people are able to get adequate professional help to put a stop to negative/abusive behaviors and go on to lead productive and meaningful lives. It sounds like you have taken some of those steps and are committed to continuing working towards making sure any type of violence is not a way you problem solve in the future. Hopefully some of the information below can help you in achieving the best parenting plan possible for the wellbeing of your children.
In Mormon culture I have seen a variety of ways domestic violence shows up in a family story. With patriarchy as our backdrop, there can be times where women and children are in real danger and afraid to speak out because the abuser is a prominent church member. They may have tried to get help and not been believed by other church leaders or the community at large. In situations like these, primary custody by the non-offending parent is completely appropriate and safety should be the priority. There are other times when I see women use very minor charges (i.e. a one-time shoving match between the two where the wife initiated the physical contact but only the husband was charged) as a tool to then destroy custodial chances for a father who has otherwise been a responsible parent. And many, many situations in between these two examples on a wide spectrum. I hope the information shared here can be helpful for those needing help in resolving some of these situations.
While Natasha's focus is on improving marriages, there are times when a divorce is necessary. I have practiced the law for several years, and my comments and observations do not constitute legal advice. If you are in need of legal advice please call a local attorney. Further, my comments and observations are solely focused on Utah law, as I am a partner and owner of my law firm located in Salt Lake City, Utah.
Most if not all criminal convictions carry substantial negative consequences in a custody battle. However, a criminal conviction that includes a domestic violence classification is especially damaging in a custody dispute. Nevertheless, if the conditions are right, an individual can attempt to expunge a domestic violence classification after five years. However, if the five year time period has yet to pass, then relief may be available under Utah's Post-Conviction Remedies Act (hereinafter referred to as "PCRA," and pronounced as "PICRA"). Post-conviction relief in any case deals with a challenge to a formal criminal conviction.
A PCRA petition provides the opportunity to either modify the original criminal conviction to a lesser criminal conviction, or vacate the criminal conviction outright. There are pros and cons to each possibility, which requires a case by case analysis to determine what serves the client's best interest. This is an extremely complex area of law because the pertinent statutes governing PCRA relief are very procedural in nature, and the applicable case-law is difficult to follow. For example, the standards for PCRA relief change depending on what date the conviction was entered.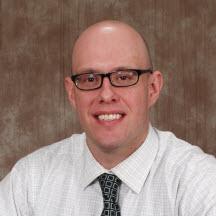 A successful PCRA petition can help individuals in many areas of life such as: (1) employment (I can't get a job because of an old criminal conviction); (2) immigration (I can't qualify for some type of immigration relief because of an old criminal conviction); (3) military (I can't join the military because of an old criminal conviction; and (4) family law (I am looking at possibly losing custody because of an old criminal conviction).
An individual can qualify for PCRA relief on several different grounds, including but not limited to violations of constitutional rights during the criminal proceeding. PCRA relief may apply to recent criminal convictions and to criminal convictions obtained 30 plus years ago.
In the event that you posses an old criminal conviction that is adversely affecting your life, please call an attorney who has experience with both expungements and PCRA petitions in order to discuss which option serves your best interest. If you have any questions for me, feel free to contact me at alex@newtonandhelferlaw.com or (801) 214-1142, Extension 2.
Alexander J. Helfer, Attorney at Law
Natasha Helfer Parker, LCMFT, CST can be reached at natashaparker.org. She authors the Mormon Therapist Blog, hosts the Mormon Mental Health and Mormon Sex Info Podcasts, writes a regular column for Sunstone Magazine and is the current president of the Mormon Mental Health Association. She has 20 years of experience working with primarily an LDS/Mormon clientele.