I'm going to attempt a new weekly ritual at "The Mormon Therapist" and give a recommendation for a book, website, activity, etc… and also have an "assignment" that is tied to it that anyone can follow if they so choose in the process of self-development. Hope readers might find this a good addition to this blog site and that we can share with one another good resources/experiences in the comments section.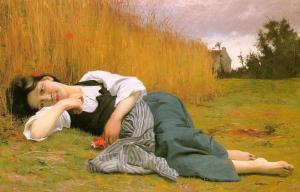 I am currently reading Brene Brown's, The Gifts of Imperfection: Let Go of Who You Think You  Think You're Supposed to Be and Embrace Who You Are. I've skimmed this book before but want to do a more in depth read… So, that is my recommendation (please feel free to share things you found useful or disagreed with in the comments section).
The assignment that I'm giving myself comes from the very first part of her book: the preface.  She writes, "In this huge mound of data there was… story after story of men and women who were living these amazing and inspiring lives… As I started analyzing the stories and looking for re-occurring themes, I realized that the patterns generally fell into one of two columns; Do and Don't. The Do column was brimming with words like worthiness, rest, play, trust, faith, intuition, hope, authenticity, love, belonging, joy, gratitude and creativity. The Don't column was dripping with words like perfection, numbing, certainty, exhaustion, self-sufficiency, being cool, fitting in, judgment, and scarcity."
I'd like to take some time with each one of these words in both columns and do a self-assessment on where I do well and where I could improve. Who would like to join me? What do we learn about ourselves from this process? What if anything is surprising? What isn't? How can we use this information for our own edification?
Natasha Helfer Parker, LCMFT, CST can be reached at natashaparker.org and runs an online practice, Symmetry Solutions, which focuses on helping families and individuals with faith concerns, sexuality and mental health. She hosts the Mormon Mental Health and Mormon Sex Info Podcasts, writes a regular column for Sunstone Magazine and is the current president of the Mormon Mental Health Association. She has over 20 years of experience working with primarily an LDS/Mormon clientele.