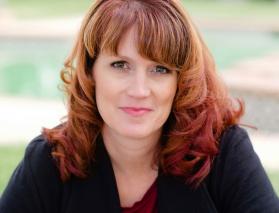 I just wrote a piece about being accountable for the things we write on "comments" sections. My friend Jen Blair speaks to this issue as well. "Sticks and stones will break my bones, but words will never hurt me" is exactly the opposite of what ends up happening. I see comments sections as part of "online bullying" and when it's done by adult members of our church I am horrified, saddened and concerned for the implications.
Today's guest post is written by Jen Blair. Opinions shared on guest posts may not completely reflect the positions of the blog's author.
Jen Blair is an educator with four kids of varying ages. She has a knack for diplomacy, an aversion to organized athletics, and a perfectly rational fear of mice. When not playing social justice super hero on Facebook, she can be found napping in her corner chair with a book and a bag of Ghiradelli chocolates. She is currently serving as the Mama Dragons Board Chair.
If you are still confused about why it is difficult to come out as LGBTQ if you are a member of the Church of Jesus Christ of Latter-day Saints….

Read the comment section of the Deseret News or KSL or LDS Living …. about the boy who said he was gay when speaking at a BYU graduation.

Compare those comments to the Salt Lake Tribune or Today Show comment sections.
There are some hateful or rude comments in both…. but notice where the overwhelming amount of them come from.

Really try to be objective when reading the comments from those who belong to the LDS/Mormon church and pretend for a moment that those people are "YOUR" people.

Remind me again if that feels fun or trendy to listen to ADULTS talk about you in that way.

Think about what it means to be a life time member of the church and how it feels to be a part of a beautifully accepting community and how much we all conform (just a little bit) to belong and fit in……

Regardless of how accepting society becomes or how much Hollywood "pushes" the acceptability of being LGBTQ, being an LDS kid or adult — these comment sections are a super clear example of what they are so afraid of when trying to walk in truth.

---