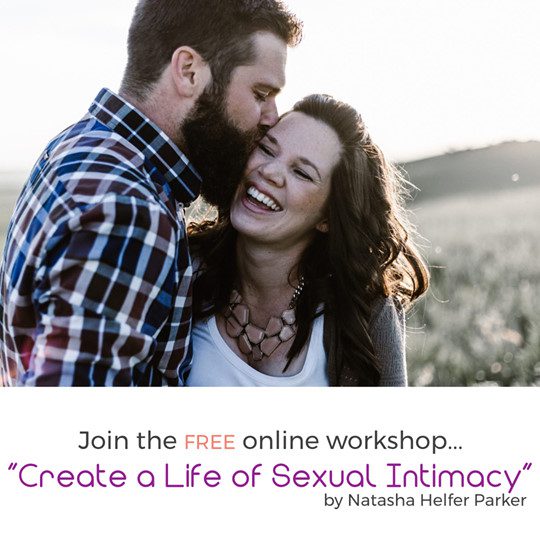 Join me on a free online workshop: "Create a Life of Sexual Intimacy"
Super simple to claim your spot: https://flourishintimately.com/workshop
It'll be about healing from confusion, frustration, sex-negative messages and shame affecting you and your spouse.
As a Marriage & Family Therapist and AASECT Certified Sex Therapist I've spent many years (over twenty years….) working with couples…
And what I really love doing is helping couples move from a sexual space that depletes from positive marital energy to deeply meaningful (and fun) intimacy with your spouse.
It's about empowerment, openness, sex-positivity, differentiation and creativity.
When people prioritize and do this type of work, the intimacy they enjoy in their relationship flourishes and blooms in ways that are astounding for me to watch.
I would love to share insight to help you…
It's free. It's online. It'll be worth showing up… I promise!
Claim your spot: https://flourishintimately.com/workshop
You'll be glad you joined me. I'll be glad to have you!
Here is a sneak peak of the workshop…A 15 minute mini-class on one of the themes that came up repeatedly from my survey results… how to tap into motivation for things we want and are good for us but don't necessarily prioritize.
Join me tonight for a free mini-class where I will address one of the main complaints that came through on a recent survey I did asking people what gets in the way of their sex lives flourishing… MOTIVATION. Tonight I'll share some information of why motivation gets in the way for many couples… how they perceive motivation and some tips on how to assess and address issues of motivation. This mini course will help prepare you for the free workshop I'll be offering on August 13th. Please visit flourishintimately.com to save your seat.

Posted by Flourish Intimately on Wednesday, July 17, 2019
---
Natasha Helfer Parker, LCMFT, CST can be reached at natashaparker.org and runs an online practice, Symmetry Solutions, which focuses on helping families and individuals with faith concerns, sexuality and mental health. She hosts the Mormon Mental Health and Mormon Sex Info Podcasts, is the current past president of the Mormon Mental Health Association and runs a sex education program, Sex Talk with Natasha. She has over 20 years of experience working with primarily an LDS/Mormon clientele.