I recently reread one of my favorite novels, The Violent Bear It Away. It was Flannery O'Connor's second and last novel—she died of lupus only four years later. I love the book intensely. Its sweet, terrible assurance that God will not let anyone escape his purpose and will use anything and everything to draw us back to his love is extremely comforting, without being sentimental in the slightest; the book includes rape and infanticide, this is no rose-window-colored-glasses optimism.
I'm comforted by it because (even though I generally feel like this is the sort of thing that could only be true if you didn't know it) I feel, half-seriously, as though my vocation is to be a bad Catholic instead of a good one. All Catholics are bad Catholics, of course, but many Catholics clearly don't have their heart in it. It takes a willful, egotistic, irresposible voluptuary to act like a bad Catholic with conviction.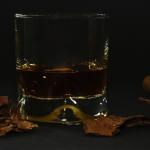 And I worry about good Catholics, truly. Progressives as much as trads. Traditionalism is louder and angrier and more blindly dogmatic because it is more brittle, and it's transparently the case with a lot of trads that they can feel the dirt between their toes just like I can, which gives me hope. They'll hurt a hell of a lot of people while they're thrashing about, but, if they can ever accept the grace to stop thrashing and accept that they're kind of dirty, they just might be able to make good, messy lives.
Progressives tend to be more innocently idealistic, and that always worries me. I think that part of the lesson, the pattern, of the Crucifixion is that each one of us—whether in this life or, maybe, in Purgatory—has to pass through a moment when everything is lost; and that can really screw with an innocent person's head. I've known a handful of once devoutly orthodox people who've wandered away from Catholic doctrine, or even from the faith as such: and (in my limited and probably slanted experience) it's most always been innocent people, whose horror of the Church's corruption was apparently more than they could bear.
Which, for the record, is one of the chief things the word
scandal
means. Discomfiting the sensibilities of the pious is not scandal; it was a favorite pastime of our Lord. Making the Catholic Church look bad is not scandal, at any rate not when it means exposing ways in which she
is
bad. Driving people away from God is scandal. The supposed greater good you were serving by shaming someone for wearing shorts to Mass or discreetly notating a priest's molestation as 'boundary issues' doesn't matter.
I come back and back to this idea of being a bad Catholic as being, somehow, my purpose. Not sure what to make of that. Maybe it's a sigil of the fact that, Protestant criticisms to the contrary, we're not a works-righteousness religion—not any more than they are, anyway. I think all good people are tempted to believe in works-righteousness in their hearts; it's the price they pay for being better than me.
Images via Pixabay