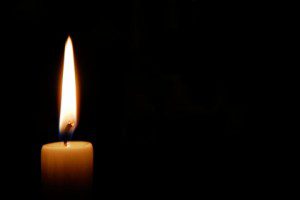 What is this? What IS THIS?
I am no longer desensitized, offering up moments of reflection on the physical violence and death and hateful rhetoric in Syria, Libya, Cairo, Pakistan or even here in the United States via platforms like Facebook and blogs – and then moving on with my life. This is how I've always approached the troubles of the world as a journalist/editor. Write, or find good people to write about what's happening, what's wrong, what's right, what can improve, what is truthful, what is personal, and what we should learn from all "this" to move forward to a better place.
And then, because we all must go on with daily living, I put the world in a compartment and take care of the life at home – kids, autism, in-laws, husband, home, friends and maybe – me.
But now, now I just don't know. I don't know what good any of it is. Is this work that I and thousands of others Muslims do any good? Is it making any difference in how we practice our faith, how we take care of and treat all humanity or how we honor the character of our Prophet Muhammad? Are we living our faith with love? Will this love counteract evil?
I'm faltering here, folks, as are so many others. And, as I've always (since starting this blog) tried to lay bare what my thoughts are, let me be honest in this moment.
We've dealt with a lot of deaths in our close and extended family over the past several months. Two beloved uncles passed away at the start and end of the summer. Three of my father's close friends also perished – fathers of my friends whom I grew up greeting at parties and mosque functions. Then, two days ago, boom, boom, boom. We received three phone calls telling us of three more deaths of extended family members in my father-in-law and mother-in-law's families.
And then the call came that very evening. My father-in-law's cousin called me during my evening dinner rush. I almost let the call go, thinking I would call her back later. But I picked it up. "Bhabi," she said, "There was a bomb blast in Karachi. And Abu (father) was caught in it. It's bad, Bhabi. It doesn't look good, but I don't know anything else. Please make du'a and tell the family."
Innal illahi wa innal ilayhi raji'oon. From God we come, and to God we return.
I ran downstairs and told my in-laws. My father-in-law got on the phone, calling every relative he could track down in Pakistan, until he got the whole story. There had been two bomb blasts in a crowded market in Karachi. And his Mamoo (mother's brother) and his wife, who had left their home seven minutes earlier to see a dentist near their house in that market, had died in the dhamaka (explosion).
I have friends, acquaintances and FB friends from Syria, Libya and Egypt who have told me horrific stories of losing loved ones in bomb blasts, shootings, protests and other violent outbursts in their homelands. I feel bad and horrified for them, offer up my du'as, and move on with my day. Now I understand a bit. It has hit home.
As a journalist and editor who has covered the beat of Muslims in America for more than a decade, I always hope that a small bit of good comes through my work and the work of others. I try to keep a close eye on what is going on with Muslim Americans and Muslims abroad so we can report on it and publish op-eds, slideshows, columns and articles for Patheos and altmuslim.
But I just don't know. I'm not feeling positive today. The more my colleagues and friends do to highlight injustices, expose mistruths and misconceptions, debunk stereotypes, and propose solutions, partnerships and projects to improve our Ummah and our humanity in general, the more I hear of violence and ugliness and death.
A few weeks back I attended a session on engaging with law enforcement at the 49th annual Islamic Society of North America convention in Washington, D.C. A few audience members asked the panelists versions of the same question – when will this get any easier? Will things get better? How long are we supposed to "fight the good fight?" James Zogby, president of the Arab American Institute, offered up the truth:
"It will never be over. This is the place where we struggle, and the reason we do this is because we cannot let it go. The perfect place is not here. It is some other God-given place. But we must keep trying to illuminate the darkness. We must."
At our house, we are mourning my father-in-law's uncle and aunt. Two gentle, wonderful, beautiful souls — the parents of three amazing adults, grandparents to one beautiful granddaughter; a man who made the perfect omelet for his family; A man who, when my in-laws performed their first Hajj in 1979, watched over my husband and his sisters along with two other bachelors; a couple whose own children were born in front of my husband's family. They spent years together in the United Arab Emirates. When I married my husband, this loving couple welcomed me into their circle.
In a world where loved ones are taken by bomb blasts, I admit that today, that this week, it is difficult to keep trying to illuminate the darkness. But there is no other choice. As Zogby said, "The perfect place is not here. It is some other God-given place. But we must keep trying …"