I woke this morning to an overpowering feeling of calm.  It's similar to that feeling you get just before the storm rolls in and the thunder gets violent, or that feeling you get after a long day jam-packed with frenzied activities.  Except, I had just woke up.  The birds were still chirping, my husband was pulling his car out of the driveway and the clock read an hour that I knew was necessary for me to jump out of the bed.  But I took a minute and acknowledged this feeling.  I know this calm.
This is the feeling of the last day of Ramadan.  The last day of fasting.  We have made it through another year.  Tomorrow, I get my husband back. 
During the first half of Ramadan, we work really hard at fasting, getting the prayers right, having Iftar at exactly the right time.  We work hard to keep the family going and work together to not disrupt the flow of our lives.  By the middle of Ramadan, we are in the groove, everyone is used to the late hours of eating, and the children are trying really hard to go to sleep so soon after eating their dinner so that they can wake early for school.  Khaled and I try to piece together the day after they go to bed, squeezing some conversation in before the sleep and exhaustion of the day catches up with him.  This year we made it to several Taraweeh prayers, and Insha'Allah we will go to more next year.  The last week or so of Ramadan is always the same.  I lose him.  My husband is in conservation mode.  He conserves his energy and focus for the things that he absolutely needs to concentrate on, conversations he absolutely needs to have and I wait, patiently (and sometimes not so patiently) for the end of Ramadan so that I can have him back. 
This year, we have been blessed with the busiest final ten days of Ramadan to date.  We were invited to several Iftar dinners by friends that we've known for a long time, and some that we hope to get to know better.  We hosted our new friends at home, and we hosted the community at the Mosque.  We baked and cooked more in these last ten days than we do  in six months, but as exhausting as it was, it was more holiday.
Eid Mubarak!
Kul 'Am Wa Entum Bi-Khair.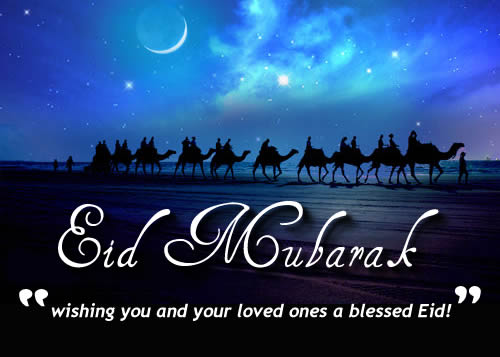 Salam,
Kristina