A quick announcement tonight.
I'm thrilled to let you know that Kate, Pea and I are participating in the Women of Toledo: Panel Dialogue about Cultural Diversity and Family Traditions next Tuesday.
We will be talking about our interfaith family and how we manage to navigate holidays and traditions.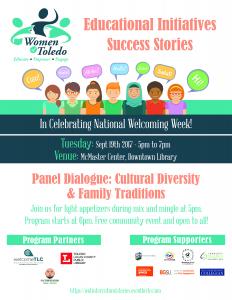 Learn more about Women of Toledo by visiting their website.