Margari Aziza
Co-Founder – MuslimARC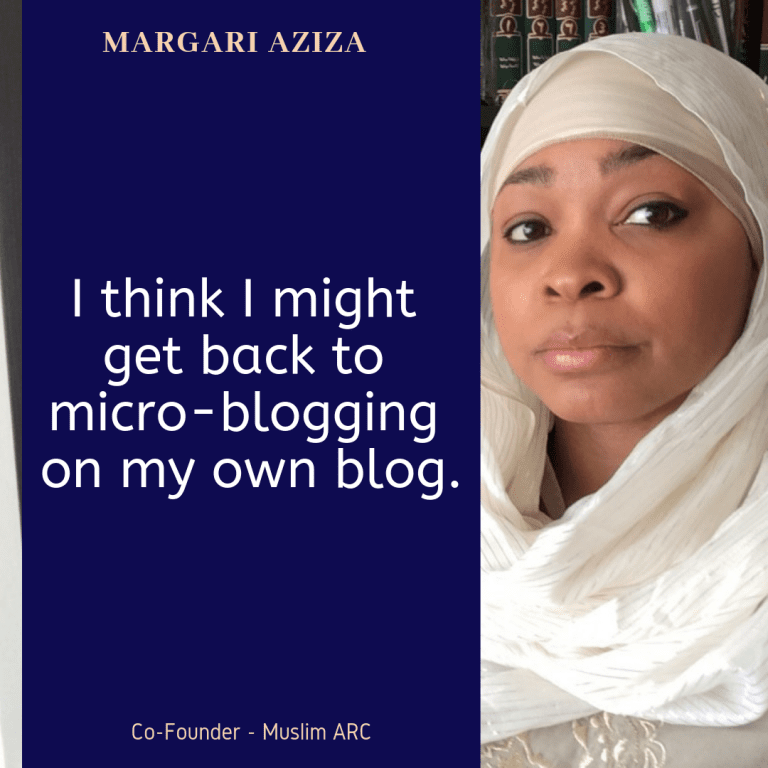 I am continually writing, whether through grant proposal, curriculum, strategic plans, and reports, I am constantly synthesizing and imaging possibilities. My day to day work often fills up my time that I have little space to explore my own craft of writing and develop my voice. Even with that, I have some writing goals. First thing in 2019 I have to submit a final draft of a chapter on the intersections of anti-Black racism and Islamophobia for a volume on Islamophobia. It is due in January. I contributed to a book on How We Fight White Supremacy: A Field Guide to Black Resistance, which is due to come out March 2019. I am excited about the volume and engaging with the others writers.

I think I might get back to microblogging on my own blog. But really 2019 will be working really hard to clear my plate so that I can return writing.
Follow Margari Aziza
Blog: https://margariaziza.com/
Facebook: https://www.facebook.com/margari.hill
Twitter: https://twitter.com/Margari_Aziza