If you boiled it all down, stripped everything away, lost the church buildings, programs, Bible studies, choirs, lights, steeples, and every other comfort item from religion, what's following Jesus really about? We like completing a task, crossing a finish line, an end goal to shoot for. Life would be so much simpler (and more manageable) if following Jesus was a short sprint, a 100 yard dash, something we could complete with a short burst of energy and then move onto other pursuits in our life.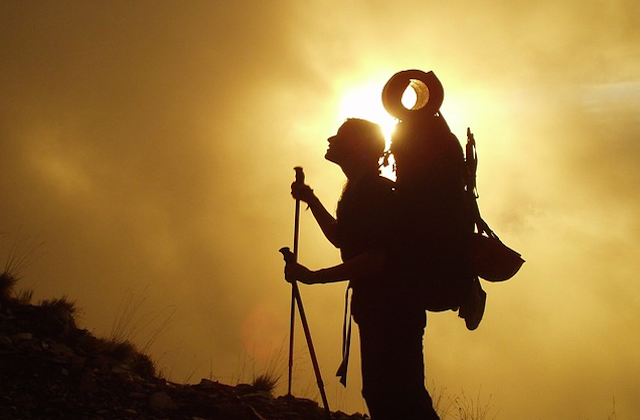 But following Jesus isn't a 100 yard dash; it's more like a marathon. And the goal line isn't something we cross until we cross over into the next life. So if following Jesus really is a lifelong journey, then what's the most important step? Finding a good church to attend? Getting baptized? Joining a small group? Going on a mission trip? The answer is "yes and." Christianity is not a destination religion, where we tick off three or four accomplishments and sit back to enjoy the perks. It's a lifelong, never ending pursuit of a man named Jesus. It doesn't end until we see him face-to-face. We don't arrive until we arrive on the other side. Until then, we can never become complacent in following him.
The MOST important step in your Christian faith is the 'next step'
. Jesus' first command to "follow me" doesn't have an expiration date to it. He's never done with you. Our spiritual growth may come in spurts and seasons, but it takes a lifetime to finish. If you look around and realize you haven't taken a step of faith in months or years, then you haven't grown in months or years. Christianity is not merely attending a religious service a few times a month. It's about following Jesus, one step at a time. Your steps may look different than those around you. But never stop taking those steps of faith. The most important step in your Christian faith is the next step.