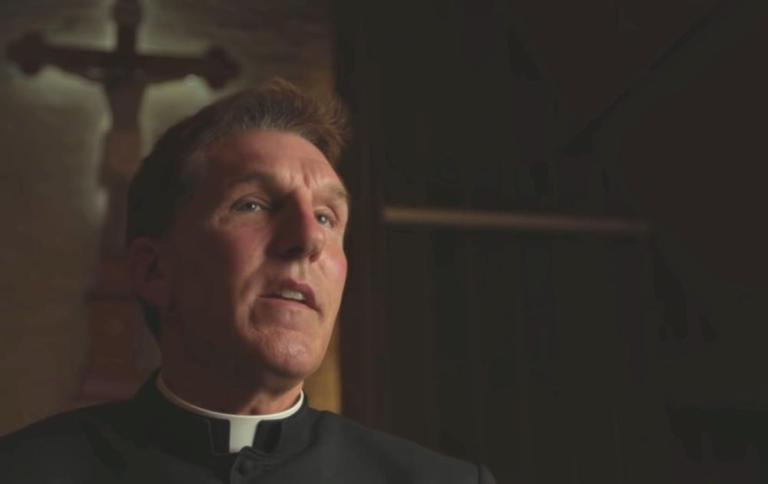 Father James Altman, the controversial Wisconsin priest who made headlines last fall for appearing in a slickly-produced video warning Catholics that they risked eternal damnation for supporting Democrats, is back in the news this week, this time for spreading misinformation about the COVID-19 pandemic and vaccines.
The LaCross Tribune also reports that Father Altman, the pastor of St. James the Less Church in La Crosse, Wisconsin, has been presiding over largely maskless liturgies.
Via the Tribune:
A community member last week shared with the Tribune a photo from Easter Services at St. James the Less Catholic Church where Father James Altman presides, showing a crowded church, and a page from a church bulletin calling vaccines "an experimental use of a genetic altering substance that modifies your body — your temple of the Holy Spirit."
 The flyer, which was posted to the church's website as of press time and reviewed by the Tribune, states it is "diabolical for anyone to virtue-signal/shame/compel you to take such an experimental drug, making you nothing other than a guinea pig," and also says those recommending inoculation are "lying to your face."
"God is still the best doctor and prayer is still the best medicine," the missive closes.
A video posted to YouTube appears to show more than 150 people – most of them maskless – attending the Easter Vigil Mass at St. James the Less Church, with Father Altman presiding. In his homily, he's also heard spreading misinformation about COVID-19, telling the congregation that Vitamin D – sunlight – is one of the great cures for the novel coronavirus, and shaming people who walk "fully masked up" in public as illustrating the "fully, Godless darkness of faithfless fear that is behind it all."
 Having gone to St. James the Less' website last Fall after
the "You Can't be a Catholic and a Democrat" controversy
, I was already familiar with the COVID-19 misinformation in the parish bulletins. In several issues, Father Altman refers to a pandemic that has killed 587,000 Americans in a little over a year as a "hoax" and a "fear-demic." Here are some screenshots from the latest parish bulletins – sounding eerily similar to political manifestos – that spreads misinformation about the COVID-19 vaccines: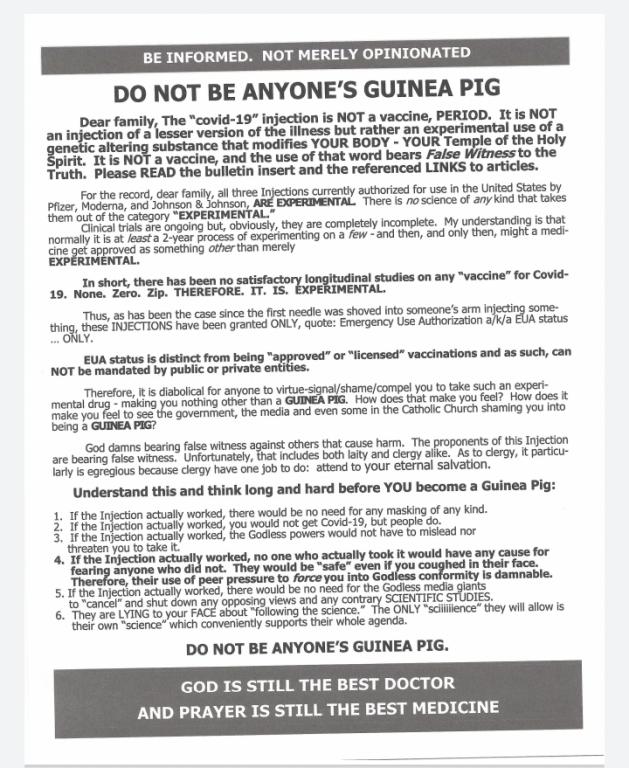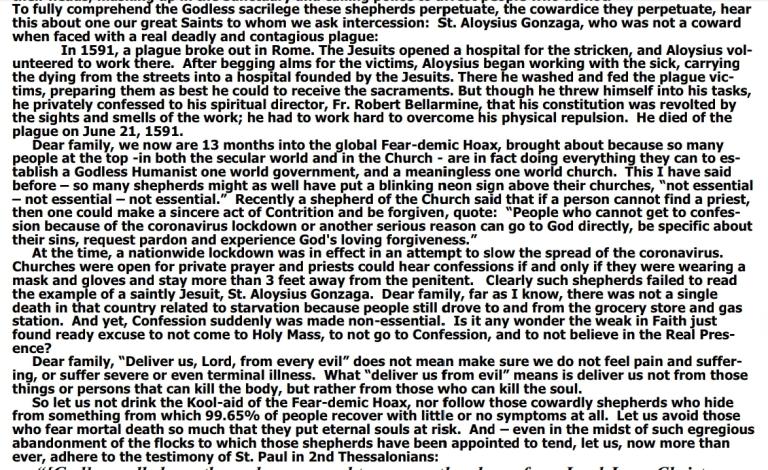 Since the "You Can't Be a Catholic and a Democrat" video, Father Altman has become a folk hero of sorts on the Catholic Far Right, being featured in fawning interviews via fringe outlets like
Lifesite
and
Church Militant.
His homilies, including those sermons
where he minimizes the horror of racial lynchings in the South,
have been approvingly shared by politically-conservative Catholic apologists and media figures. He was recently photographed at dinner with two other controversial Catholic men not known for having enlightened views on race or post-Vatican II reforms: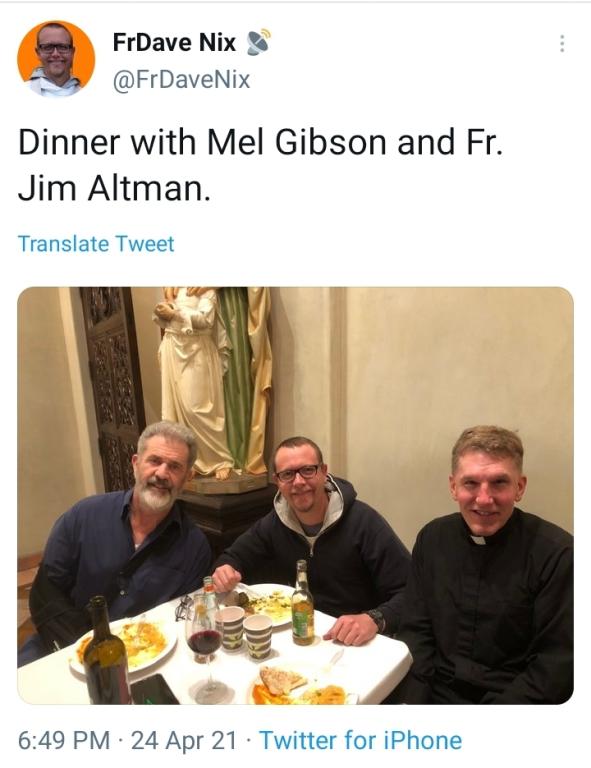 Meanwhile, Faithful America – a group that The La Cross Tribune describes as a "grassroots" Christian organization – is reportedly organizing a petition calling on Bishop William Callahan of La Cross to remove Father Altman from his post. The same group garnered a petition last fall with 25,000 signatures that called on the bishop to remove Father Altman for his anti-Democrat campaign video. The bishop said he would have a private talk with Father Altman to correct him.
An Associated Press report this week said Bishop Callahan understands times are difficult during the pandemic but that it doesn't give anyone permission to use a religious post as a "tool of condemnation."