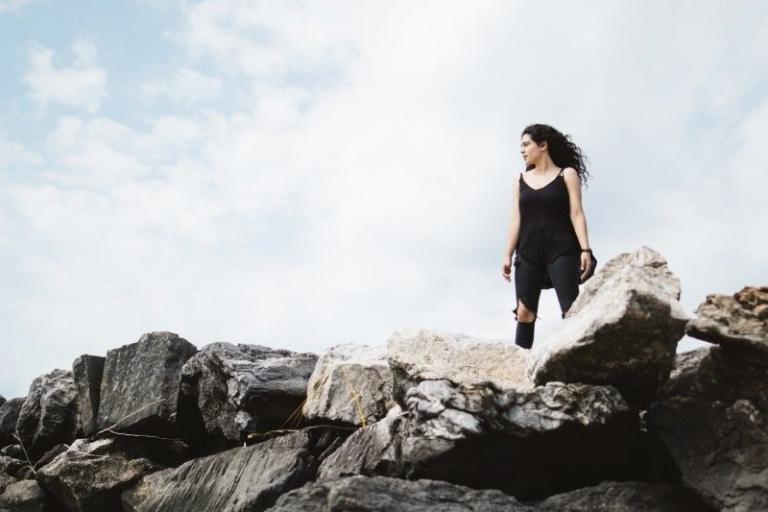 The Practical Application of Spiritual Thinking
Last week in my article, "The Inner Voice of God and The Gravitational Pull Of Humility", (https://www.patheos.com/blogs/ontheupside/2019/10/the-instinct-and-power-of-humility/) we discussed the importance and authority of humility with respect to personal and spiritual growth and developing the ever important skill of listening to and being fearless in our trust for our intuition and conscience. In a more biblical sense or looking at it through the lens of faith, this likewise and more importantly means discerning and having faith in the work of the holy spirit in our life experiences in order to heighten our awareness of God's presence and intervention and tap into what God is trying to teach us for our benefit as his sons and daughters.
We can complain, whine and pout about the negative and hurtful experiences we endure on personal and professional levels or not; and lord knows I have done my fair share of spewing and engaging in "stinkin thinkin."
We always have options and we can choose to turn the shots fired at us in daily existence into rubber bullets that bounce off a more resilient, fearless and learned frame of a person.
This week, I felt like being both equally fearless and practical by finding a way to apply this line of thinking to a specific context. In our example for today, I offer a plan I developed and penned right before I started my first day at my new job in late September of this year.
Here is my personal battle plan for work and thus a solemn promise to myself to avoid being a victim of circumstance, my resolution towards taking control and steering my professional life into a more emotionally healthy direction.
Here is to NOT repeating history and coming out a winner in Christ.
Firm, Faithful and Loving
1 Corinthians 16: 13-14 encourages and advocates "be watchful, stand firm in your faith, be courageous, be strong. Let all that you do be done in love." This passage can easily be interpreted as St. Paul's instructions and teaching to the community of Corinth with regards to their disposition and attitude towards each other: Be living and vibrant examples of the charity at the heart of the gospel, be faithful to the word of God in the way you serve and treat each other and with respect to your own devotion and growth.
I also believe that the exhortation "let all that you do be done in love" equally applies to God's desire for us to love ourselves as his chosen and blessed children and goes hand in hand with formulating and maintaining a fearless sense of self respect and dignity; for guarding our spiritual and emotional wellness at all costs.
That being said it is with this same sense of fearless regard and honor for our minds, hearts and souls that the following plan was written.
Bulletproof and Empowered; a Fearless Guide for Self-Love at Work
Communicate fearlessly; not rudely, disrespectfully or non-diplomatically; speak truthfully and practically. Say what you mean and mean what you say; but always be positive or as positive as possible and practice constructive criticism and affirmative reinforcement. Use concrete examples and facts to communicate your points; don't assume; corroborate your points reasonably by being empirical, not speculative.
Trust yourself: Trust your intuition and experience. You're not stupid-far from. If it does not feel right, be fearless in trusting your gut, conscience and the inner voice of God and his guidance.

Ask for help when you are at a crossroads, impasse or hit the wall intellectually, practically, creatively or emotionally. It is not a sign of weakness unless you are not trying hard enough or you are scared to try and make mistakes. If people have a problem with that, that is a reflection of them-not you. Again be fearless when trusting yourself; you know what you can handle and what you can't.
When it gets too much and overwhelming, when you feel overworked or exerted- when you feel like you are about to be taken in by a tide of stress, anxiety, panic or fear: Take a breather- pray or do breathing exercises. Take a walk. Read the bible or listen to something inspiring; counter negative emotions and thoughts with Godly, life giving and uplifting words and ideas.
Drink water and take breaks. Your body and brain can't work 8 hours straight or do overtime without any down time; don't kid yourself, it's impossible. Water helps keep you hydrated. Dehydration leads to grogginess and feeling cranky and unfocused. Help yourself by keeping your creative juices flowing with something as natural as water and spurts of rest.
Believe in yourself. No matter what. Everyone has an opinion. Their views are not final and absolute. Yours; your self evaluation is primary and most impactful. Put your trust in God and the gifts he has given you. You have been successful before and you can do it again and again. You are powerful and able. Period. Be fearless in cultivating self-confidence. You've got this!
Photo on <a href="https://foter.com/re5/5f84b9″>Foter.com</a>