In the post "Circle Round", I asked other practitioners with disabilities to join me in learning about different types of socioeconomic systems and how they have been implemented in other nations. I would like these series of posts to be our opportunity to think about important aspects of society which include: trade, knowledge, interpersonal relationships, culture, health, safety, and natural resources (air, water, food). These are very broad topics so we'll take each one a step at a time.
Health care is an important issue for people with chronic and even temporary disabilities or illness. There are sixteen nations that participate in the Organization for Economic Cooperation and Development (OECD) and have some form of multi-payer or national healthcare. OECD provides a lot of research and statistics so that's why I'm focusing on those nations. By reviewing how other nations handle their healthcare, I want to end the myths that multi-payer or national healthcare:
1. is inadequate with long waits and substandard aide
2. is a tax burden on citizens
3. bankrupts nations
The Physicians for a National Health Program offer health statistics from many of the OECD nations and clear explanations why national healthcare would succeed in the U.S.
Sophia Catherine was kind enough to answer some questions about universal health care in the United Kingdom.
Where do you live in the UK? 
I currently live in Nottingham, in the East Midlands of the UK. I grew up and spent most of my life in London, and I really miss it, but this part of the country has some lovely places to spend time in.
I study for a PhD in Sheffield, which is about an hour away from where I live. Fortunately, I only have to make the commute a couple of times a week.

What is the land (geography) like? 
I'm lucky enough to live near the Peak District, which is a national park with upland and mountainous areas. There are some fantastic sacred sites there, including the Nine Ladies and Arbor Low stone circles, which are really worth a visit. I can drive to Sherwood Forest, which is a remnant of an ancient forest. To the south of me there's Leicestershire, with some beautiful woodland and farmland, and I'm not all that far from Yorkshire, whose dales and moors I'm completely in love with.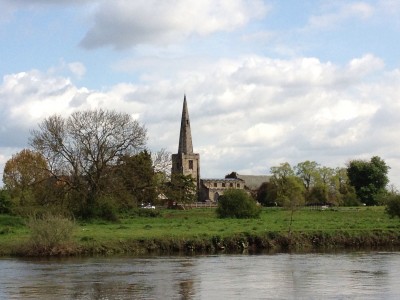 Were you born in the UK?
Yes – I've lived here all my life, apart from a year that I spent in the USA. My family is from Ireland, and I still have relatives and ties to County Cork, where I feel very much at home. I go back there as often as I can.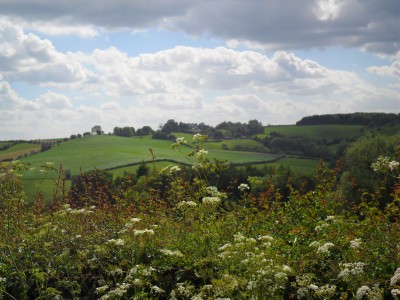 How long have you been a Pagan?
I've been practicing for a bit less than two years, although I was researching Pagan paths for a while before that. My background is Christian, but British Christianity is very different from American Christianity! I still have some Christian influence in my spirituality.

Do you practice a specific tradition of Paganism?
I'm a member of OBOD, a Druid order, and a Celtic polytheist. I'm looking into other forms of Druidry at the moment. I draw on Celtic reconstructionist ideas and practices a lot, although I wouldn't call myself a reconstructionist.
What drew you to that path?
Reconstructionist religions appealed to me when I was first looking into Paganism, as I have an academic background and wanted a serious, scholarly approach to my religion and spirituality. My interest in Druidry arose out of a need for balance in my path – I wanted mysticism as well as academia, when it came to spiritual practice. It also gives me a framework for for my relationship with the land, and for practicing magic.

Have you experienced any discrimination due to your religious choices?
Not really, to be honest. The UK is a very open-minded culture when it comes to religion, and it's certainly not dominated by Christianity, although the vestiges of a Christian society are still here. Most of my friends and colleagues are non-religious or atheist. Secularism and skepticism are valued in the UK, which can lead to Pagans not being taken particularly seriously, but I haven't had any more difficult reactions than that. I have heard of some people facing discrimination, but I think it's rarer than in the US.
In America, sometimes people don't know their neighbors. What is your neighborhood like?
Here, too, neighbours don't tend to know each other – especially in urban areas. I'm not particularly close to my neighbours, although I know their names and say hello. I think any more interaction than that is often difficult to achieve in modern urban society, although I do try.
Do you have children? If so do they attend a public or private school?
No children. I live with my wife (civil partner), and we are owned by three cats and a hamster. Civil partnerships for same-sex couples have been legal in the UK since 2004. We got 'married' in 2010.
If someone were to become unemployed, how would they seek help?
This is a bit of a thorny policy issue at the moment. The government is trying to cut back on benefits, in these days of austerity. Unfortunately that's adversely affecting the most disadvantaged in our society, including disabled people, and families living in poverty. We have government-run Jobcentres, where people are given advice on job-seeking and can register for unemployment benefit.
How do they seek help if they are permanently disabled?
Again, the government is trying to cut back on benefits here – which has led to a lot of protest among campaign groups for disability rights. Officially, if you become disabled there are various benefits you can claim, including some benefits for those who can only work part-time, some to cover care and support costs, and others to replace your income if you can't work at all. In reality, it is very, very difficult to meet all the criteria to be able to claim those benefits. They are assessed by a private company (ATOS), which is contracted by the UK government, whose draconian approach has met with a lot of criticism. The government's stated aim at the moment is to get as many people off disability-related benefits as possible, and this is causing a lot of hardship among the poorest in our society.
'Where's the Benefit?' is a really good campaigning blog that has been summarising some of these issues: http://wheresthebenefit.blogspot.co.uk/ . There's also a campaign group called Disabled People Against Cuts who (among other things) write about the effects of the austerity cuts on disabled people: http://www.dpac.uk.net/
Are there private or religious charities?
Yes, although religious charities can be controversial in our secular society. There also aren't nearly enough funds to go around, as anyone who has asked charities for help to buy a wheelchair can tell you. Disabled people in the UK have fought a long battle to get out of cycles of dependency on charity, and I think it would be a terrible situation if we were forced back into reliance on them.
Do you think you have adequate health care?
Yes, I think health care is one thing that the UK has done really well up till now, thanks to the National Health Service (NHS). I can visit a doctor at no cost. There are waiting lists for treatment, as a result, but I think that's a fair price to pay for free health care. I'd rather have to wait than be bankrupted by medical expenses. Only straightforward health care is paid for on the NHS, though – not much disability-related funding is available. So wheelchairs and other major disability equipment usually have to be funded by disabled people ourselves, and these things are often prohibitively expensive.
There are concerns that the NHS is being moved towards a private-public partnership system and that the principle of free healthcare will be abandoned, based on policy moves that the government has been making. That would be a very negative development. The NHS is one of the best things about living in the UK.

Please summarize public health care benefits in the UK, especially for the disabled. 
As I mentioned above, there are different benefits if you're disabled, some for a small amount of income replacement, and some for care/support costs. The system is very complicated and tends to confuse the people who need help. Disability care is not covered by the NHS, so there are a few different funds that can help pay for it, if you're lucky enough to qualify for the help. I receive a small amount of benefit that I'm only allowed to spend on having visits from home care assistants, and I'm able to choose and employ them myself, which is absolutely fantastic – it means I can keep some independence, which is really important to me. It's also sometimes possible to receive a benefit called Disability Living Allowance to help with general disability-related costs, such as some transport costs if your local bus service is not wheelchair-accessible. Again, though, all of this funding is being cut. The locally-allocated funding that pays for my home carers is in danger, and all of us who rely on it may end up back in care homes, as was the situation for most disabled people until the late 20th century. Disability Living Allowance is soon to be disbanded and replaced with a benefit that will be even more difficult to qualify for – the government's aim is to take at least 20% of people off these kinds of benefits. For people with severe health conditions and impairments, this is very worrying, and could mean that we lose a lot of our hard-fought-for independence.
How much of your pay does the national government take in taxes? Are you taxed by regional and local government, too?
There are different tax rates depending on what you earn. I'm on the lower rate of tax, 20%, which I think is very fair given that I don't earn very much, although I would happily pay more. I believe higher earners pay a 40% rate. There is also a local tax based on the value of your home, which some disabled people can get a small discount on, if they have extra rooms for disability reasons, such as needing a downstairs bedroom. I don't think local taxes are excessive either, although sometimes the way they're calculated doesn't seem very fair.

What is your opinion of local government?
I went to good state-funded schools, have had free healthcare all my life, and live in a lovely area. I'm a short drive away from a publicly-managed national park. There are beautiful, well-maintained local parks and local woodland nearby that I can visit at any time. All of this is made possible by my local government. Local governments get a lot of criticism for taking taxes from us, but I think they often do a fantastic job with that money. I'd like to see more things being locally managed and paid for directly by local residents.

What is your opinion on your country's parliament?
As a system, I think the UK Parliament works fairly well. We essentially have a two-party system, which is not particularly representative, but local MPs (Members of Parliament) tend to work hard for the people they represent.
I'm significantly less positive about the national government than I am about local government. At the moment we're governed by a coalition between one of the main parties and a smaller party. This means that, even though the Conservative party was not elected by a clear majority, they're still running the country – despite the illusion of a co-operative coalition. I'm not in favour of most of their austerity measures, and I'm very worried about what's happening to the poorest in our society, including disabled people. We made a lot of progress in disability rights and independent living in the 1990s and 2000s. In my opinion, much of this progress is now going into reverse. It's a very worrying time for disabled people here.
To read the other interviews in the series visit:

New Zealand: Healthcare in Other Nations
An interview with Lusi.
Norway: Healthcare in Other Nations
An Interview with Linda.