Welcome to my third annual Summer Pagan Festival guide. I put this article together every year as a community service, and because it's sort of fun. If I screw something up, be nice about it in the comments. I'm just one guy and these lists take several hours to create.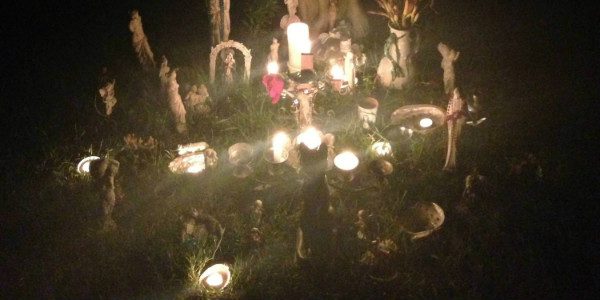 Before we start, just a few notes:
-This is not a comprehensive list. There are probably over 100 different Pagan gatherings happening this summer. There are other listings out there with even more festivals. Click here, and here to see them. (Though you'll miss out on my snark and wit if you leave this page.)
-Because there are so many festivals happening this summer I've limited this list to the longer ones, if something is just a weekend event it might not be here. Also if your event is in the Winter it obviously won't be here either.
-Just for fun each festival will be connected to a classic TV sitcom (last year it was a song). If you are offended by my sitcom choice for your festival, remember, this is my blog. Sure, it means you'll never invite me to your festival, and you are welcome to tell me why I'm wrong, but it's all in fun and I'm certainly not trying to offend anyone.
-If you have an event going on thats not on my list, leave some information about it in the comments. People will see it there.
-The "Names" part is not meant to imply that the folks listed there are any more important than anyone else. Most of them are just people I recognize and I've included them to give people a feel for the festival. Besides, a lot of people go to festivals for workshops and concerts. Also if there's a person from Patheos Pagan speaking I made a big deal out of it because this is Patheos Pagan and I'm the channel editor here. Sorry for the favoritism.
-This is a mostly a list of "general" Pagan gatherings. You won't see any tradition specific festivals on it, so no specifically Heathen events, no Gardnerian Gathers, Dianic Retreats or Reclaiming Witchcamps. All those things are great of course but this is my list and I make the rules. There are also events like Faerieworlds which are not specifically Pagan but appeal to Pagans (that's why it's not on my list).
-And I know that every festival is better than my description, but if I've never been to your festival I don't know what to say exactly. Don't take any of this too seriously (Except for the dates and the festival names and all that.) I love festivals I want people to go to them!
-These lists take hours and hours of work. Please share this on social media if you found it enjoyable or valuable. I don't generally beg for such things, but this was a huge chunk of my life for three days.
Before starting I'd like to add that the Florida Pagan Gathering is the first week of May. Too early for a separate listing, but late enough to be sort of on my list.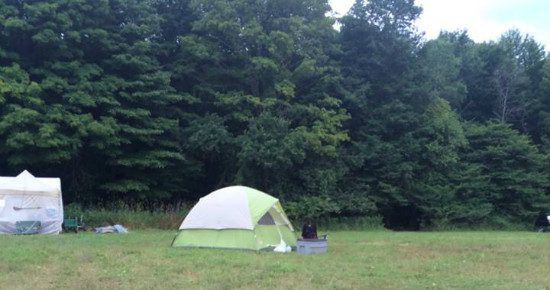 Pagan Unity Festival (PUF)
Location: Montgomery Bell State Park, Burns TN
Dates: May 19-22
Cost: Day passes start at 45 bucks, 105 for a weekend spent in a tent.
Names: Selena Fox, M.R. Sellars, Gypsey Teague
I started doing this list in 2014 just because I was hoping to use it as leverage to get invited to PUF as a guest speaker. It still hasn't happened, but they do sort of know who I am these days. I was born in Tennessee went to high school in Tennessee and I still cheer the football team. Do you know who else likes Tennessee football? John Beckett. Next year they should invite the two of us as guest speakers. The people who run PUF are great, and I've only heard good things about the festival, so if you are near by, GO!
Sitcom: Since PUF kicks off Pagan Festival season they get I Love Lucy, which along with The Honeymooners kicked off TV sitcoms. Random fun fact, Selena Fox and I made out at ConVocation in Detroit this past February after I drew down the great god Pan, which means she really kissed Pan and not me, but they were at least my lips.
Rites of Spring
Location: Southwestern corner of Massachusetts
Dates: May 25-30
Cost: 299 for the week, Meal plans available starting at 85 dollars. Heated cabins available.
Names: Andras Corban Arthen, Orion Foxwood, Wande and Ajisebo Abimbola
Rites of Spring does not have at the gate registration, but the plus side to this is that there's still time to register. Last year I blew that and wrote this article later in the season. I think there's something very "witchy" about the Northeastern corner of America, especially Massachusetts. If I ever have to leave California I've told my wife that's a place I might like to live. So do those Rites of Spring.
Sitcom: This is the 38th Rite of Spring, that's not super-old for a person, but for a sitcom that's practically ancient. Since the longest running sitcom on TV is currently The Simpsons that's the one I'm assigning to Rites of Spring. Attention Rites of Spring, The Simpsons (especially its second-eighth seasons) are about as good as television ever got so you have a lot to live up to this year.
Heartland Pagan Festival
Location: Camp Gaea, McLouth Kansas
Dates: May 21-25
Cost: 125 dollars for the week with camping,day passes exist, and meal plans also avaialble.
Names: Lupa Greenwolf, Judith Olson-Linde & Nels Linde, Shauna Aura Knight
I met Judith and Nels this past Winter at PantheaCon (and again at PaganiCon) and I think they are pretty swell. They alone are a reason to go to Heartland. However there are more reasons, Lupa is awesome, and this past February Thorn Mooney got all fangirl over Lupa and it was one of the most amazing things I've ever seen. That has nothing to do with Heartland, but it's an incentive to see Lupa.
Sitcom: Heartland is the same weekend as Memorial Day in the United States and let's just say that war is never funny and I have nothing but respect for our deceased veterans who made the ultimate sacrifice. But I like the idea of a military sitcom because of the connection to Memorial Day so I'm giving Heartland Hogan's Heroes. For the record, HH is much better than Major Dad, and I don't think M.A.S.H. really qualifies as a sitcom.
Caldera Pagan Music Festival
Dates: May 26-May 30
Location: Cherokee Farm, LaFayette Georgia
Cost: 100 bucks for the whole thing. Day Passes Sold Out
Names: Practically any person famous in the Pagan music world.
I'm not kidding when I say "practically any person famous in the Pagan music world" either. S.J. Tucker, Damh the Bard(!), Bekah Kelso, Wendy Rule, and I could go on and on. There are 29 acts booked for this festival. That's 29 people/groups more talented than I will ever be. I got offered a Press Pass for this event but press passes don't come with free airline tickets. But wow. This thing is going to be epic. The only thing that could have made this better would be a Blood Ceremony performance.
Sitcom: I have this weird idea that the backstage area of this festival is going to be one giant musical production. I can't stop picturing Wendy Rule singing questions like "which way to the loo? Directions be true!" I know that sounds really stupid, but I'm actually thinking it. There's only one show that ever turned life into a musical and that was Glee so I'm going with that.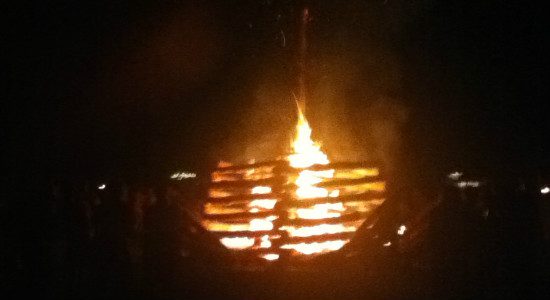 Free Spirit Gathering
Dates: June 14-19
Location: Ramblewood Retreat Center, Darlington Maryland
Cost: 279 for the whole event, sliding scale and day passes too.
Names: Thorn Mooney
I've been to Ramblewood before and it's the perfect festival spot for people who don't like camping. For some folks that's the opposite of a selling point, but if you are looking for a more developed site this is probably the one.
Now about those presenters, I don't know if Thorn Mooney is actually going to FreeSpirit (there's nothing on their website listing presenters right now) but there are links there to her YouTube page and her "other" blog that's not at Patheos (I cried when I saw that, why!? why!?). Do you sense that I like Thorn Mooney a lot? I do. She's just super-awesome. So is Ramblewood and so is Free Spirit.
Sitcom: Because I think they have Thorn Mooney I'm giving Free Spirit the coveted sitcom Bewitched as their show. This is big Free Spirit, and even though you didn't invite me to yourself for the tenth straight year, I still like you.
Wiccan Fest
Dates: June 8-12
Location: Mansfield Outdoor Centere, Mansfield Ontario Canada
Cost: 192 with camping, 209 for a spot in a cabin until May 1. Prices raise some after that. Meal plans for 75 dollars and day passes available.
Names: Prudence Priest, Cora Flora (these are from last year, I'm too on the ball this year)
When I lived in Michigan I used to go to Wiccan Fest all the time, and now six years later I still talk to all the people I met there. I LOVE this festival, and some year I'm going to go back. The only downside to my Wiccan Fest adventures was that the border guards always thought I was smuggling drugs (I'm a drinker, and that's about it) or something and would go through all my stuff! And I mean ALL of it. It was crazy.
Also I used to get lost going to the Mansfield Outdoor Centre. I'm not the best with directions and there's a part of me that wants to blame the use of kilometers in Canada for my direction issues but that's rather nonsensical. One year while I was headed to Wiccan Fest my "check engine" light came on so I stopped at a service station. The guy working there said it was just the Canadian gasoline and that he wouldn't charge me for the engine check if I took his buddy into town to get some beer.
Town? I was in the middle of nowhere on a country road, but I said sure. So this guy and I drive down a dirt road for several miles and I'm sure I'm going to be murdered or something and then all of a sudden the road becomes paved again and we are in a town! Crazy. So we bought beer and went on our way and two hours later I was at Wiccan Fest and people were offering me drinks and all sorts of stuff. Canadians are super-nice and I love them.
Sitcom: Doesn't it have to be a Canadian sitcom? Since my favorite Canadian sitcom is Trailer Park Boys that's where we have to go here. I'm sorry Wiccan Fest, you get Bubbles, Julian, and Ricky because I love you.
Pagan Spirit Gathering
Dates: June 19-26
Location: Tall Tree Lake campground, in Southern Illinois
Cost: 250 to 270 dollars depending on when you register
Names: Selena Fox, Lupa Greenwolf, Byron Ballard, Judith Olson-Linde & Nels Linde
The people at Circle Sanctuary are quickly becoming some of my favorite Pagans in the whole world. Seriously, everyone associated with Circle is just incredibly talented, super-nice, and just good people. Selena Fox is one of our community's greatest treasures. She really is, I just adore her so much.
You'll notice that PSG changed locations this year, and it probably shouldn't come as much of a shock after last year's flooding at their previous site. I used to go to school just across the border from Southern Illinois and it's a much prettier part of the country than most people give it credit for. It's not as flat as the rest of the state. It should be a lovely PSG this year. (Could have been lovelier if I were a special guest. Seriously, I want to do PSG so bad!)
Sitcom: Since Circle Sanctuary is based in Wisconsin and I've never heard anyone utter a nasty word about PSG I'm giving Selena and crew the coveted Happy Days sitcom. Selena is kind of like our own Fonz because when she elbows a jukebox it probably spits out Pagan chants or Loreena McKennitt.
Wisteria Summer Solstice
Dates: June 19-26
Location: Wisteria Campground, near Athens Ohio
Cost: 175 for the week, Weekend passes at 90 bucks
I've been to Wisteria a few times and it really has the best drum circle space I've ever seen. It's just this little spot in the woods and it's just magical. I love it. Seriously I'd pay 90 bucks just to sit in the woods and listen to the drums for a few days.
Wisteria also has the best stage I've ever seen for a Pagan campground. It's high off the ground at the bottom of a little hill which means sight-lines are fantastic everywhere and it makes every live concert there feel super-important.
Sitcom: This hurts but I award these things in a rather arbitrary way and if I'm feeling uninspired I just go with something that was set in whatever site. If you live in Ohio that means you kind of get the Drew Carey Show by default. On the plus side didn't Drew and his friends create a caffeinated beer? And Diedrich Bader who was on that show was the voice of Batman in Batman: The Brave and the Bold which was kind of an awesome cartoon.
Earth House Midsummer Gathering
Dates: June 19-26
Location: Eagle Cave Campground, Blue River, Wisconsin
Cost: 140 dollars for the week, Three day passes for 90 bucks.
Names: Shauna Aura Knight
Last year this festival had a beer brewing contest which I thought sounded really cool (even though I'm allergic to beer). The group that puts this on also seems to drink a lot of coffee, and I trust people who drink lots of coffee. Also the campground they use has miniature golf. That is the dope. And yes I just said something was dope, I hope you didn't spit that coffee you are drinking out of your nose.
Sitcom: Brewing? Golf? There's only one choice here and it's not what you think, because both of those things at a festival are (wait for it) Absolutely Fabulous. I don't watch a ton of British sitcoms but I'm not a monster, of course I watched Ab Fab when it was on, and of course all the reunions too. I also cop to having a huge crush on Jennifer Saunders.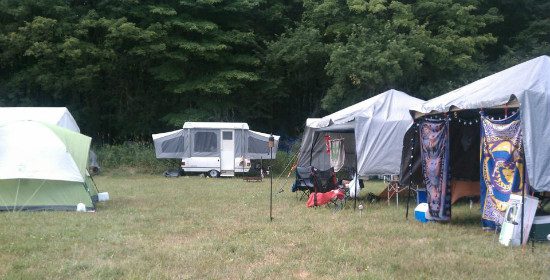 Horn & Honey
Dates: June 24-26
Location: Camp Midian, Springville Indiana
Cost: 65 dollars for the weekend
Names: Terry Power, Murphy's Midnight Rounders
Straight from their website "Three days of revelry, celebration, and community in the name of the Horned Ones and the Goddesses of Love and Fertility in the hills of Southern Indiana." Sounds like a good time to me.
Sitcom: Do I really have any choice here? This festival promises "revelry and celebration" which I'm going to classify as a form of recreation, and it's in Indiana . . . . sounds like a trip to Pawnee is in order! That's right I'm comparing a festival to my favorite Amy Poehler vehicle Parks and Recreation. Campgrounds are also a lot like parks, so there's that too!
Michigan Pagan Fest
Location: Belleville Michigan (near Detroit)
Dates: June 23-26
Cost: 75 dollars
Names: Judika Illes, Orion Foxwood, M.R. Sellars
One of the things I like the most about this festival is that it's in a big green space, but it's also right up next to a hotel. This makes it extremely easy to visit if you are coming in from out of town. One of the biggest problems with camping festivals is that they are hard to do as one gets older (owww my back! seriously-I'm not joking here), or if one is traveling halfway across the country. It's cool to see an outdoor festival walking between the two worlds.
Sitcom: The Detroit area was built on the automobile, and there are still lots of auto plants throughout Michigan. In honor of that I'm giving MPF My Mother the Car as their sitcom. I don't really think anyone in Michigan has a car for a mother (though I've seen some weird shows implying some people have had cars as lover-don't ask), but making cars has provided a good solid living in Michigan for many generations. (Not related but the best school in Michigan is MICHIGAN STATE-home of the Spartans.)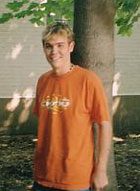 The Starwood Festival
Dates: July 8-14
Location: Wisteria Campground, near Athens Ohio
Cost: 179 as I write this, but that will be going up soon. Weekend passes also available.
Names: Ian Corrigan, Rev. Ivan Stang
Starwood will always be my "first festival," even though that's not really true. I actually went to a PSG before attending Starwood but I was really awkward at that PSG so I don't really count it. Starwood was where I grew up, it's where I learned to present workshops, and through that institution I've met all sorts of people that I'm still talking to fifteen years later. It's great.
I think I commented on this last year, but one thing about Starwood that I'm always a bit in awe of is how it's a Pagan festival and yet not a Pagan festival. There's all this "other stuff" that's equally fascinating, and all kinds of crazy musics and dancing.
Sitcom: You know what would be really cool? A sitcom starring Ivan Stang and nearly anybody else. It'd have to be called The Odd Couple too because I have to get a sitcom in here. One other "odd couple" type of thing about Starwood is how it's always existed in all sorts of worlds.
Summerland Spirit Festival
Dates: July 9-17
Cost: 340 bucks for nine days with a meal plan, 180 without. Sliding scale after the start of the festival.
Location: Turtle Creek Glen, Clayton Wisconsin
Names: Shauna Aura Knight, Mel Dalton, Tuatha Dea
I got to meet the folks who put on Summerland this March, and they were incredible. If everyone at this festival is like those guys sign me up immediately. It was all so comfortable, welcoming, and homey. That's what a festival should be like. There was also this great "We love our community" thing going on. If you live in the Midwest visit Summerland.
Sitcom: Because I like the vibe of everyone I've met who goes to Summerland I'm going with the TV show that had the greatest vibe of all time, The Brady Bunch. The 70's were groovy, I had a crush on Jan, and like Summerland, Greg fits the suit. I love the Brady Bunch, so this is a big deal. When the original Brady Movie came out I dressed up as a Brady when I saw it in the theatre. I love the Bradies.
Eight Winds Festival
Dates: July 14-17
Location: Prosser Reservoir in Truckee, CA.
Cost: 40 dollars, 60 with the meal plan
Names: JASON MANKEY
So this one breaks my rules as it's an ADF Druid thing, but I'm not a Druid or in ADF, so it's obviously open to other Pagans! And I'm going to be there! How cool is that. You can come hang out with me and some really awesome Druids in the shade of a California Redwood Tree! I know most of you aren't going to do that, but you could if you wanted to! (Finances allowing of course.)
The real reason I'm going to this festival has nothing to do with the trees or the fact that no one invited me to go anywhere else, it's the food that's going to be there. The food is coming from Pipin Hot Smokers, run by our own Sean Harbaugh. (Sean does the interviews for us at the Through the Grapevine blog.) I'm going to gain ten pounds at this festival, but I don't really care.
Sitcom: Are there any sitcoms with Druids in them? I can't think of any so I can't take that route. Food? Not barbecue specific, so that's out too. Hmmm. Oh I've got it! So Sean cooks up a lot of ribs and those come from pigs (for the record, I don't eat pork), and there's only one show that's ever featured a pig in a starring role, and that would be Arnold the pig from Green Acres! You know the theme song "Green Acres is the place to be, farm living is the life for me! Land stretching out so far and wide, take Manhattan just give me that countryside!"
Sirius Rising
Dates: July 18-24
Cost: 180 dollars for the week, sliding scale after the 14th
Location: Brushwood Folklore Center, Sherman New York
Names: Peg Aloi, Lilith Dorsey
If Ari and I ever come into a bunch of money I want to spend my Summers at the Brushwood Folklore Center. I've always daydreamed about setting up a little semi-permanent spot at Brushwood and settling in there for the Summer. It's probably never going to happen (Hey, thanks for not buying my book The Witch's Athame, I need that to be a bestseller for this to happen).
It's really one of the most magical places on Earth, and I just treasure it. Right after the sun sets at Brushwood the temperature always drops about thirty degrees and the fog begins rolling in, and in such a way that it feels like it's coming up from the earth herself. Amazing. You have to see it to believe it.
Sitcom: My favorite American band of all time is a little group out of Tempe Arizona called The Refreshments, and they just happened to do the theme song to the greatest animated series of all time King of the Hill so that's what I'm putting here. If you ever watched KotH you know that Dale, Hank, Boomhauer, and Bill spend a lot of time standing outside drinking beer. At first glance that looks rather depressing, but I always thought it looked extremely blissful. Think about it, you get to stand outside with your best friends and enjoy a good can of Alamo Beer . . that's a good way to live a life. That's how I feel about Brushwood.
Chrysalis Moon
Dates: July 20-24
Location: Ronora Lodge and Retreat Center, Watervliet, Michigan
Cost: 95 dollars, 140 for a spot in the lodge
Names: Corvis Nocturnum, Starr Morgayne, Murphy's Midnight Rounders
There's a name you don't see very often, Corvis Nocturnum, and I think that's pretty cool. A lot of festivals have the same people and the same types of workshops again and again. Chrysalis Moon is also in a different location this year and they are a little further back on the calendar too. I notice this stuff, nothing gets by me (except for all the other errors people will happily point out in the comments section).
Sitcom: OK, this one is not really a sitcom but I'm still rather awed to see Corvis's name in this list, and for that I'm going with Dark Shadows here. I'm sure there were funny moments in that show right? Thankfully it's one of those properties that's never been ruined with a "reboot." (Oh you say there was a Dark Shadows movie? I think you are wrong, just like there was no fourth Indiana Jones film.)
Kaleidoscope Gathering
Dates: July 27-August 1
Cost: 140 loonies for the whole festival, day passes and sliding scale after the festival starts. (Last years prices, as I'm on top of things!)
Location: Raven's Knoll, Eganville Ontario Canada
Doesn't Raven's Knoll sound like the most Pagan place in the world? First you have ravens which are all kinds of Pagan, but there's also knoll in there and everyone seems to love landscape words that aren't used very often. A knoll is just a hill, but doesn't it sound so much better? I'm going to Raven's Hill? Eh. I'm going to Raven's Knoll, now that sounds wicked awesome. I have Canadian friends who go to this festival and they always tell me how great it is, so I always put it on this list.
Sitcom: Come on, this was easy! Raven's Knoll is just calling for That's So Raven! None of this has to make any sense and I know I'm reaching when it comes to this sitcom thing, but I'm in hour five of writing this thing.
Many Gods West
Dates: August 5-7
Location: Olympia Washington
Cost: 80 dollars or so, 100 at the door
Names: Gwion Raven, JASON MANKEY, Laura Tempest Zakroff, John Beckett(!)
According to the internet Many Gods West is the most important gathering of polytheists in the entire universe! It's true. Not a day goes by where I don't read or hear about someone complaining about Many Gods West. It's the strangest thing. And you know what? The people who are putting on Many Gods West are awesome people, and the people who are going to Many Gods West are also awesome. Have you read Tempests's blog here at Patheos Pagan yet? I'm in love in a purely plutonic editorial sort of way.
And I'm going to be there doing a Dionysus ritual because I love Dionysus and I love Niki Whiting and Big D should never be associated with Pagan Festival strife. So yeah this is going to be fun, and last year despite some awkwardness, I met people that are going to be friends of mine for life. So if you read weird things about Many Gods West don't believe them. Ask some of us who were actually there and talk to a few of us going this year.
Sitcom: Yadda, yadda, yadda Many Gods West! It has to be Seinfeld right? I can see it now, John Beckett stars as Jerry, Tempest can be Elaine, and Gwion could be George. I'll be the Kramer character popping in now and again doing odd things because I'm a Witch and a lot of people don't think Witches (especially Wiccan-Witches) can also be Polytheists.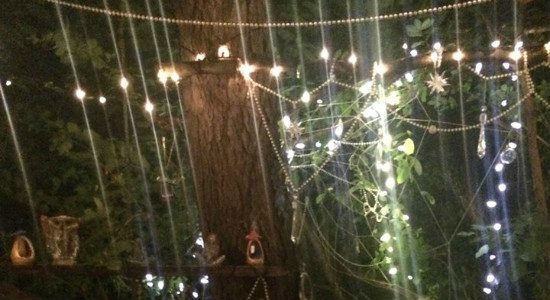 Sacred Harvest Festival
Dates: August 1-7
Location: Minnesota (90 miles North of Minneapolis)
Cost: 125 dollars for the whole week, 3 day passes and day passes also available.
Names: Judy and Nels Linde, Sharon Stewart, Dan Stewart
Perhaps there's an unwritten law that states "all early August festivals must be in a northern latitude." How else do you explain festivals in Minnesota and Washington at the same time? I also love seeing the same names over and over again on this list. Look it's Judy and Nels again! I like them so I think festivals that book them are doing their festivals a favor.
I've never been to Sacred Harvest Festival, but I like Minnesota. It's just one of those really "Pagany" states. And I quoted Steven Posch in my next book.
Sitcom: The obvious thing here is Coach, which was a sitcom about a college football coach in Minnesota, but that's just too obvious. I'm going to go with something out of left field and pick a show set in the great outdoors. That show would be The New Red Green Show which is about a guy who fixes everything with ducktape in Canada while living in a hunting lodge. I think of Minnesota and I think of trees and flannel shirts so I think of Red Green.
Dragonfest
Dates: August 3-7
Location: Rustic Creek Ranch, Pike National Forest, Colorado
Cost: 87 to 115 dollars, weekend passes available
This is one of those festivals I know nothing about but somehow it ended up on my radar, and since I just sort of use the previous year's post as a guide to writing this one Dragonfest makes the list. They also have a cool ass logo, and their festival is 8000 feet above sea level. How many other festivals can say?
Sitcom: You say dragons, I say Community! The best "Dungeons and Dragons" episode of television ever made was on Community. I know some of you were busy watching The Big Bang Theory when Community was on, I hope you've apologized for that. The real geek show was Community.
Laurelin's Lughnasadh
Dates: July 27-July 31
Location: Bethel, Vermont
Cost: 80 dollars for all five days, sliding scale for less days, meal plans available
So this particular festival got left in the comments section of last year's Festival Guide, and I do learn from my mistakes so I'm including it this year. If you were to ask me what time of year deserves a festival I'd say it's Lammas-times. It's still Summer, but it's also the start of the harvest season and there are few things more worthy of a celebration than a successful harvest.
This particular festival is also in Vermont and I love the idea of Vermont. For the record it's not because of Bernie Sanders either, it's just because I find New England extremely fascinating. It just seems like the kind of place you want to be in Late Summer/Early Fall.
Sitcom: There's only one sitcom set in Vermont as far as I know and that's Newhart. Now I know that a lot of you are too young to remember Newhart, or were too cool to watch it when it was on back in the day so let me tell you a little bit about it. It was a show about three brothers: Larry, Darryl, and Darryle, who enjoyed wearing flannel. That's all it was about, and it was on for like eight years! That's incredible.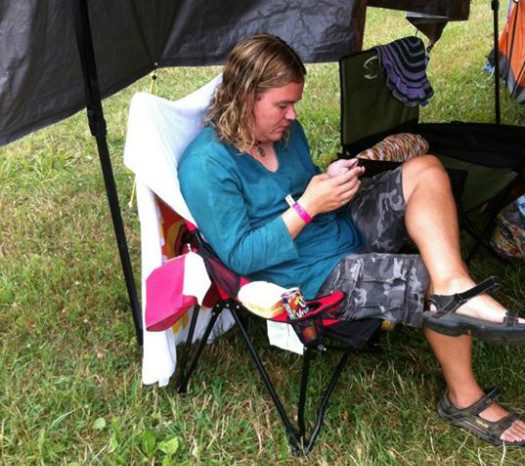 Pan Pagan Festival
Dates: August 3-7
Location: Rising Sun Family Campground; Monterey, Indiana.
Cost: 70 dollars pre-reg, 85 at the gate. Day and weekend passes too!
Names: Pictus
This is the 40th year of Pan Pagan! Wow! It looks like Pan Pagan is well on its way to being the first festival allowed to join the AARP (and that's only fifteen years from now). Think about it, Pan Pagan Festival has survived the Green Egg folding twice (not a diss, Green Egg Vol 2 No. 1 sits framed in my ritual room), The Craft, The Satanic Panic of the 80's, and now the blogosphere! That's staying power, and all without any pills.
Sitcom: No sitcom has ever lasted forty years, and I don't think any ever will, but forty years ago we were in the 1970's, and since Pan Pagan started in that decade it gets That 70's Show as it's sitcom! Unlike the sitcom, I think the Pan Pagan Festival is Scientology free!
Harvest Gathering
Dates: August 11-14
Location: Camp Cedarcrest, Orange Connecticut
Cost: 150-250 depending on meal plans and how one camps (tent or cabin), day passes available.
Names: JASON MANKEY, Ivo Dominguez Jr., Courtney Weber
I'm going to this festival! I'm so excited about this! I really am. I was asked last Fall, I accepted immediately, and I already have my plane ticket. I have a lot of friends from the Northeast who visit Harvest Gathering and I can't wait to share a weekend with them. And since it's August there aren't any sports on so I won't be looking at my phone wondering about hockey or football scores! I'm just incredibly grateful to be visiting. And I get to hang out with Ivo and meet Courtney Weber in person and see Bernadette Montana for the first time in several years! Win win win!
Sitcom: I feel like I'm going to a festival where everybody already knows my name, so to that I can only say Cheers!
Stones Rising
Dates: August 30-September 5.
Location: Four Quarters Interfaith Sanctuary, Artemas PA
Cost: 120 to 105 dollars, less for members, meal plans available
Names: Kurt Griffith
I'll admit, I didn't really know anyone by name on Stones Rising programming grid, but the events schedule for their festival rocks. (I didn't really mean that to be a pun, but here we are!) Lots of interesting workshops, rituals, and things revolving around stones. I know it sounds like everything I write in these previews is sarcastic, but really go check out their programming. I was impressed.
Also, look at the pictures of the Four Quarters sanctuary, it's gorgeous with all the standing stones all framed by woodland. That's what Pagan festivals offer folks, a chance to be outside with people of a like mind in magickal settings.
Sitcom: Wouldn't it have been perfect to end on Cheers? It would've been but there had to be a festival afterwards, and I guess it is more fitting to end on Labor Day Weekend. Speaking of labor and places in Pennsylvania, how close is Four Quarters to the city of Scranton? You know Scranton, home to the Wilkes-Barre/Scranton (baby) Penguins hockey team AND paper company extraordinaire Dunder Mifflin? Yup, Labor Day festivals demand The Office as their sacrifice.
Three days after starting this list, and nine hours later I'm done! I hope you enjoyed. See you next year.