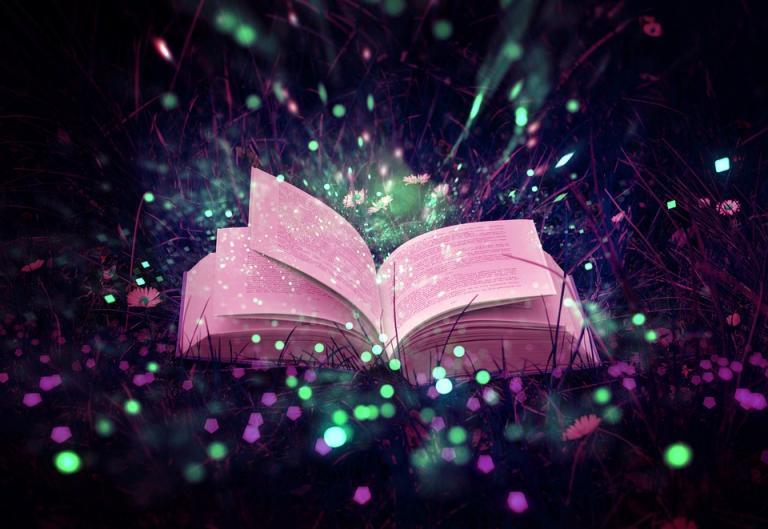 Here is a list of some of my favorite books on magical herbalism, herb lore, and plant magick. This list draws from a wide variety of sources, coming from the perspectives of modern witchcraft, wortcunning and historical compilations of folklore. All of these books have been influential to me in some way, and have led me to additional resources on the topic.
The Green Witchcraft Series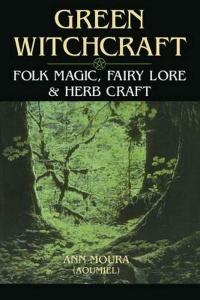 By Ann Moura
This is a series of three books based on the practices of Ann Moura, a hereditary witch who incorporates many Wiccan concepts into her writing. Green Witchcraft I, is basically plant magick blended into a Wicca 101 book. She explains a lot of foundational practices and natural magick. These books are a great place to start for anyone beginning their study in natural-plant-based practices. Green Witchcraft II Balancing Light and Shadow introduces the concept of working with darker power herbs, Otherworld travel, and balancing the powers of darkness and light. This is one of the first books in which I came across working with plants of a darker nature for protection, prophecy and healing. Green Witchcraft III: The Manual is a great beginner grimoire for learning to craft magical tools, build and altar and start casting circles. It incorporates a lot of the material of the first two books into a working devotional book based that is Wicca-centric, and based on the eight sabbats. Moura has also written Grimoire for the Green Witch, Mansions of the Moon for the Green Witch and the Tarot of the Green Witch. While I don't abide by everything in these books this is a great place to start if you are looking for a cohesive look at green witchcraft in its entirety.
Grimoire of the Thorn-blooded Witch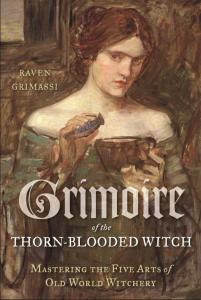 By Raven Grimassi
Like all of the books by the late Raven Grimassi, Grimoire of the Thorn-blooded Witch is an amazing work. It is a great introduction to traditional herb magick, and historical herb lore. This is a book of Old World Witchcraft, using the imagery of the three thorns, Grimassi introduces the reader to the categories of magick worked by the green witch. He incorporates the lore found in traditional witchcraft circles and creates his own unique system of working based on the mastery of five magickal arts. The reader is introduced to the concept of plant spirit powers through the sacred plants of Old World Witchcraft. Grimassi gives these ancient spirits form and provides the reader with a means of contacting them. This book lead me to the practice of the Poison Path, introducing me to these powerful spirit allies. This work was truly inspirational in my own practice, and I recommend it to anyone interested in working with plant spirit familiars.
Witchcraft Medicine: Healing Arts, Shamanic Practices and Forbidden Plants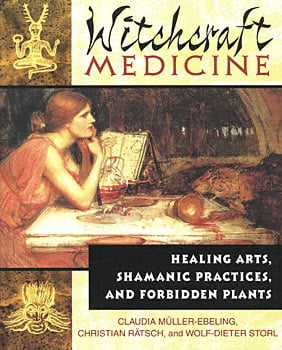 By Claudia Müeller-Ebeling, Christian Rätsch and Wolf-Dieter Storl
This has become an influential book on the magical practice of Veneficium and the Poison Path. It is an ethnographic look of plant based practices throughout the ancient world, focusing on those used for medicinal, shamanic and magical purposes. It explores the myths of the witches' ointment, and the forbidden plants that were purportedly used to transport witches to their Sabbath. This is one of the first books to associate entheogenic practices with witchcraft. Christian Rätsch is a well-known entheologist and ethnobotanist who has written influential works on the topic of psychoactive plants and their ritual uses.
The Plant Spirit Familiar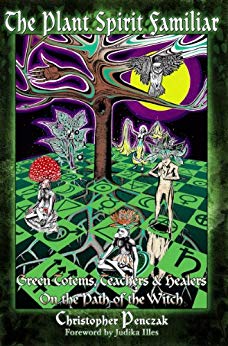 By Christopher Penczak
Penczak, in The Plant Spirit Familiar, has created a book that is original and unique in its content. He elaborates on the three categories of plant spirits, Balms, Banes and Tree teachers. In each category the readers learns what each group can teach us, and what individual plants can be found within each group. The book contains rituals and formulas for working with specific plant spirits, and building a magickal practice around such work. It culminates in a ritual to contact the Green Devil, the wild spirit of nature as a kind of initiatory working to take the practitioner deeper into the mysteries of the green and wild. Penczak does a great job explaining in depth some of the complexities of working with plant spirit familiars in his down to earth teaching style.
Mastering Herbalism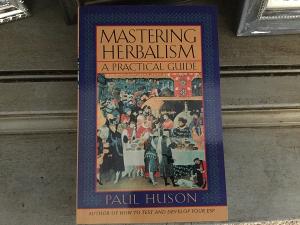 By Paul Huson
Mastering Herbalism is a book on herbal magick that is geared toward traditional witchcraft, and is an influential book to traditional practitioners. It takes a look at the origins of herbal magick in European tradition, and deals with its folklore. It contains a number of old world recipes, and makes a great companion to Huson's book Mastering Witchcraft. It is based on English folklore and legends surrounding magickal plants. I have written an extensive review of Mastering Herbalism.
Master Book of Herbalism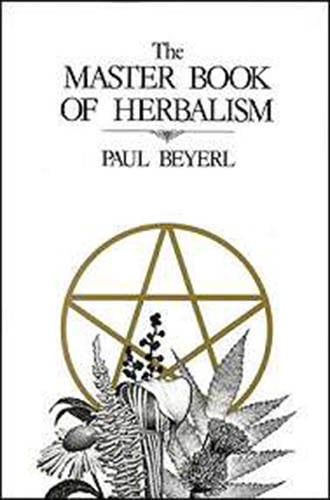 By Paul Beyerl
This is one of the most complete guides available on magical herbalism. It includes a great bulk of medicinal information as well, serving as a modern pharmacopoeia of herbal medicine. Beyerl draws togethers connections in symbolism from astrology, tarot and other esoteric practices showing the reader the nuanced language of magickal plants. This book contains an almost exhaustive list of herbal preparations that can be applied to both medicine and magick. It is an indispensable book for the natural witch, wortcunner, and esoteric herbalist.
Verdant Gnosis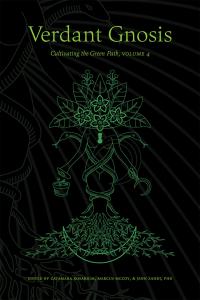 Edited by Catamara Rosarium
One of my favorite plant based anthologies, Verdant Gnosis is a series of books published by Revelore Press. It is edited by Catamara Rosarium who rund the Viridis Genii Symposium, and annual gathering in Washington State which brings together practitioners of plant magick from all over the world. Verdant Gnosis is a diversely curated collection of stories and reflections from practitioners of plant based practices. I wrote a review about the series here, and it has grown to include five volumes since the writing of this article.
Plant Lore, Legends and Lyrics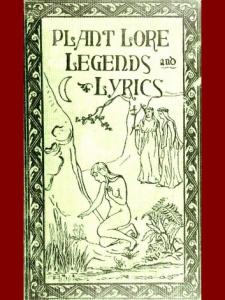 By Richard Folkard
This compendium of herbal folklore gives more than a glimpse into some of the beliefs regarding the magical nature of plants prior to the modern witchcraft movement. Written in the 19th century, this is one of the most comprehensive resources on plant lore that I have found. Folkard discusses the planetary correspondences of plants, the language of flowers, and folklore from both Christian and Pagan sources. This is a great reference book discussing plants of the Devil, herbs associated with witchcraft, and plant mythology.
Under the Witching Tree – Plants of The Devil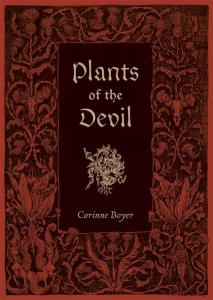 By Corinne Boyer
Corinne Boyer, is a writer and folk herbalist whose rustic style and humble approach to plant magic is the most genuine of its kind. Her books Under the Witching Tree and Plants of the Devil are beautifully written. Her poetic style takes the reader on a journey, transporting them back in time to a place where plants where powerful and necessary parts of a society before modern medicine. Her books are well researched and contain freshly unearthed lore regarding some of the most well-known plants in modern traditional witchcraft. These books would be of interest to anyone with a background in folklore, traditional herbalism or witchcraft. Visit Corinne's website to learn more about her work, at Maple Mist Wood.
The Magical and Ritual Use of Herbs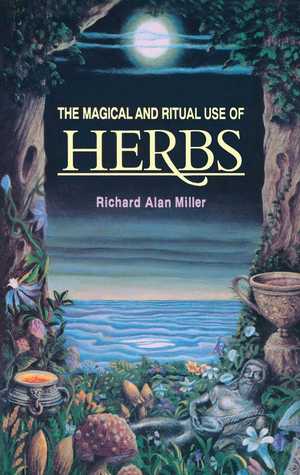 By Richard Miller
These unimposing little booklets provide some great information on the ritual entheogenic use of plants. The author discusses the chemical structure of these plants, the effects that they have, and their applications for inducing trance, inciting ecstasy and altering consciousness. They are very straightforward, and don't contain a lot of superfluous information or obscure lore to sift through. Miller gets right to the point providing useful information regarding the use of these plants in magickal practice.
Hoodoo, Herb and Root Magic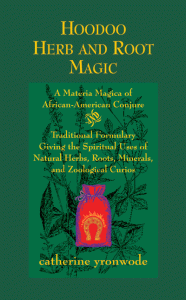 By Catherine Yronwode
This is one of the most comprehensive materia magica on American Herbal Magick, known as rootwork. Her research draws from the coveted books of folklorist Harry M. Hyatt. Yronwode provides the magical uses for a litany of herbs used in American Conjure practices, providing historical examples and references. This collection of herbal material is an ethnographic look of Hoodoo practices in the south, which were influenced by Jewish mysticism, Native American magic, and the European Grimoire tradition.
More Information on Plant Magic from the Poisoner's Apothecary
Principles of Correspondence in Plant Magic
The Practice of Esoteric Herbalism
Wortcunning: A Folk Medicine/Folk Magic Herbal