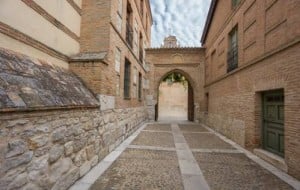 When the decision is made to progress into a new way of life, the associated fear of the unknown can halt our movement. Sometimes we are faced with our own naiveté when we discover that we don't even know what we don't know.
And though we've prayed, and sought advice from those more experienced, only the person, within themselves, can we quell the anxiety and choose to step into the unfamiliar.
Let us pray for those beloved women who have discerned a calling to become Sisters and Nuns. Let us pray for their concerns to be transformed into trusting God's will, for if God had brought them to the edge of such a life, he will surely guide them to fruition.
Let us pray, too, for those consecrated Sisters and Nuns who mentor the novices to be all they have been called to be.
In Jesus name, Amen.
(Image by FGG, courtesy shutterstock.com)