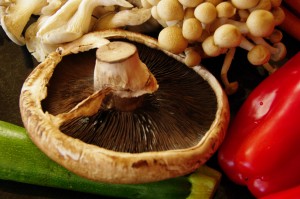 The Garden Society at St. Francis Retreat Center in DeWitt, Michigan, had many volunteers and a core group of five women. The society began in 2005 and continues to this day. I retired from the group in 2013, leaving it in the competent hands of the dedicated Master Gardener, Ann.
The garden society's goal was (and still is) to build and maintain gardens of prayer and memorial on the 95 acre site. One of the first memorial gardens established in 2006 was the Stella Smythe Ornamental Grass Garden. The Smythe family donated time and money, and daughter Claudia—a key garden society volunteer and my right hand for years—with husband David assisted with the design and installation. The garden is landscaped with fourteen species of ornamental grasses, including the 14 foot tall Erianthus ravennae…aka Hardy Pampas Grass.
Throughout the year Claudia with another memorial garden donor and volunteer extraordinaire, Kathy, and I would meet on Wednesday mornings, and usually were joined by other volunteers. All of us would weed, prune, water, and plant. Our labor of love was in service to Our Lord to help bring souls to God. We wanted to offer an outdoor space where people could pray. We trusted the Holy Spirit to do the rest.
At the end of the gardening season there was the traditional pot luck. All the volunteers, their families and friends were invited. Claudia and Kathy usually coordinated those meals, and some were epic! You can bet that throughout the years a lot of recipes were shared. From those gatherings this recipe came. It is one of Claudia's favorites. She and David often ate vegetarian, and it's good for Friday's fasting too. I've modified it only slightly from its original form.
Portobello & Beans Vegetarian Chili

2 cups chopped sweet Vidalia onion

1 cup peeled and chopped carrots

4 cups Portobello mushroom caps, chopped

1 tbl. olive oil

14-15 oz. can diced tomatoes,

1 ½ cup vegetable broth (or chicken if preferred)

1 tbl. Worcestershire sauce

1 tsp. chili powder

1 tsp. ground coriander

1 tbl. maple syrup (the real thing!)

15 oz. can black soy beans, or black beans, drained and rinsed

15 oz. can white kidney beans, or navy beans, drained and rinsed

15 oz. can pinto beans, drained and rinsed

½ tsp salt, or to taste

½ tsp. freshly ground pepper, or to taste

¾ cup scallions, green and white portions, chopped

Fresh chopped cilantro for garnish

Grated pepper jack cheese (soy or dairy) for garnish

In soup kettle heat oil and add onions and carrots, cook until tender, stirring often. Add mushrooms and simmer another 4-5 minutes. Add tomatoes, broth, Worcestershire sauce, chili powder, coriander, and maple syrup. Bring to a boil and then reduce to a simmer. Cook uncovered for about five minutes. Add beans, salt and pepper and simmer for another five minutes. Add scallions and remove from heat. Serve garnished with cheese and chopped cilantro.
If you're not going vegan with this chili, and using chicken stock, I have added leftover roasted chicken—skin removed and dice into small bite-sized pieces—near the end of sautéing vegetables.
(Image by Seeman, courtesy morguefile.com)