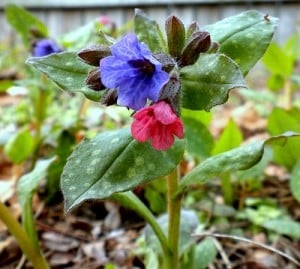 Heavenly Father,
Today, once more, sow your words in the hearts of our Sisters and Nuns.
Till patiently the soil of their souls so they may continue to be fruitful and bring to you a rich harvest. Let their nourished souls bring the Holy Spirit to nourish our lives.
We ask all this in Jesus name.
Amen.
(Image, Pulmonaria 'Mrs. Moon', by Margaret Rose Realy, Obl OSB. All rights reserved.