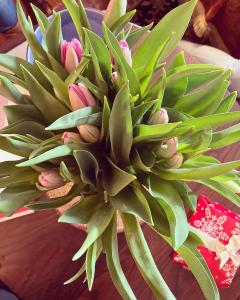 It is a bright, warmish day here in the Northeast, amazingly, and so we've done a really long podcast about Shiela Wray Gregoire's Great Sex Rescue. Matt has been listening to it and has a lot of interesting things to say. We talk about male and female sexuality, the good stuff about Gregoire's book, the bad stuff, why these kinds of books even exist, we plug my substack, and really, it's all you can imagine it will be.
I don't have too many links. I did love this.
And I would live here.
And this is so funny.
This was fun.
The Stand Firm guys interviewed Calvin Robinson.
And here's my podcast with Melanie about Brianna Wiest.
And here is a fantastic sermon and helpful class.
Have a nice day if you're into that sort of thing!