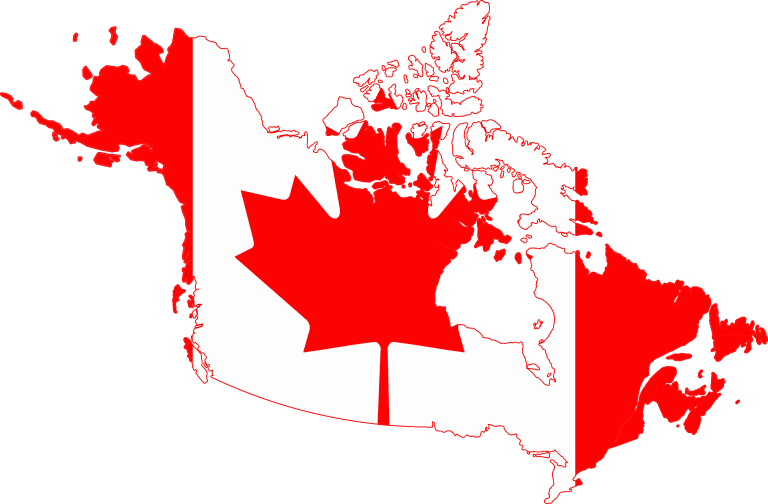 This is their website:

Business Insider reports:
The Government of Canada's immigration website crashed on Tuesday night as the US election results were rolling in.

The site went down around 10:30 pm ET Tuesday, followed by intermittent accessibility.

Around 9:00 PM eastern on Tuesday evening, CNN announced that a number of key states in the election including Michigan, Ohio, Virgina and Florida could all swing in Republican nominee Donald Trump's favor. And Google search traffic to the Canada story began to surge.

(Virginia has since been won by Clinton and Florida by Trump).
Trump was just projected to win Wisconsin and Iowa.
It's unfortunate that we would consider leaving the USA if Trump were elected. If he isn't a total phony and actually moves to push forward policies consistent with his rhetoric, I think the solution is not to leave. We would be abandoning so many people to a Trump presidency – or if Hillary wins, a Clinton presidency.
As people begin to suffer injustice, you stay and fight for the oppressed – you don't leave some uninhabitable, unfavorable land at your convenience like some "American" while others perish.
How despicable! The same people who voted for Trump or Hillary – despots in their own right – and placed their faith in the system, the same system that has destroyed this land and foreign lands, want to move on without changing their hearts and purifying their minds. Be warned, Canada: The destroyer of nations is sending her children your way!
Do not be afraid!
What did you expect? Freedom? Democracy? Justice?
Social equality is impossible under capitalism, but I suppose we're stuck playing make believe.
Keith Michael Estrada