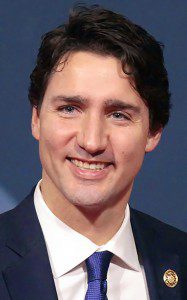 Canadian Prime Minister Justin Trudeau recently noted that he would request an apology from Pope Francis for Roman Catholic residential schools.
Here are some thoughts:
Popes should apologize again and again for sins of the Church, and we should also not pretend that the RCC has never apologized for them. Justin Trudeau should ask Pope Francis for an apology. But he (Trudeau) should not act as if these apologies do not exist and that this sorrow is absent.
Every pope of my lifetime has expressed regret, pain, and complicity with the many, many failures of the Roman Catholic Church. And they should continue. I see no near end to the embarrassment and shame the Roman Catholic Church should feel toward Jews, Muslims, Indigenous people, and all abused.
Full stop.
I am highly allergic, precisely because of the burden of the Roman Catholic Church to continually apologize, to pretending that this isn't happening already.
Here's a wikipedia entry with a list of apologies made by John Paul II.
Here's an article on Pope Benedict XVI's private audience with an assembly of First Nations, where he expresses his sorrow and sympathy concerning the residential schools in Canada.
Lastly, here's an article on Francis's apology for the treatment of indigenous peoples of America.
– Sam Rocha
Sam Rocha is Assistant Professor of Philosophy of Education at the University of British Columbia. He is author of A Primer for the Philosophy and Education and the recently released Folk Phenomenology. He is also an accomplished musician who has two albums, Freedom for Love and Late to Love, under his belt. His upcoming third album will not have the noun "love" in the title, but will instead utilize a verbal form of the word.
If you have found the content on Keith Michael Estrada's "Proper Nomenclature" to be useful, kindly consider supporting the cause with a donation.
Use the button below to donate through PayPal:

Thank you!
**Update**
The conversation continues with Keith Michael Estrada's "Being Liberal: Should Justin Trudeau Apologize to Pope?"