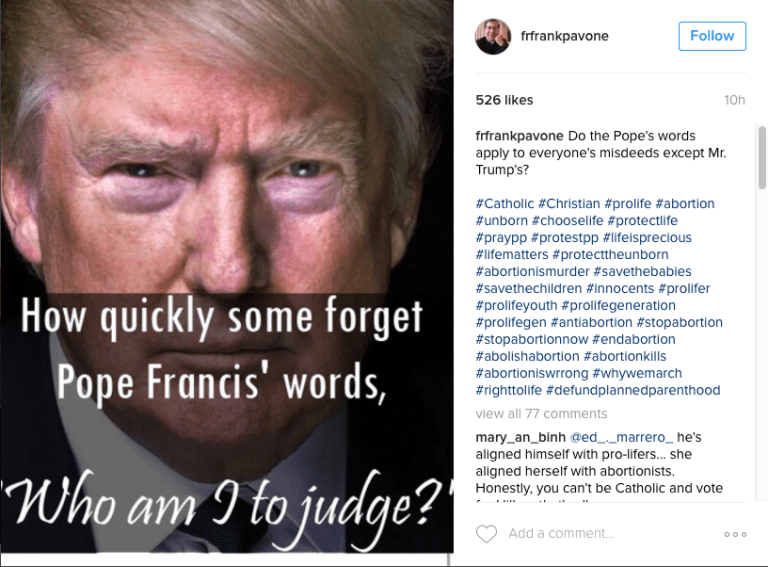 Is this a joke?
Posted on Wednesday by Father Frank Pavone's Instagram account:
It's a crazy, sick game.
The 'Clinton is irredeemable, but forgive Trump' is foolish. Proper Nomenclature would submit that we should support neither Clinton nor Trump. But, somehow, Fr. Frank manages to distance himself from what is reasonable and sticks to Trump … it makes sense, though, especially if they're both okay with dismissing victims of sexual assault. In that case, Pavone should feel free to go with either Clinton or Trump, no?
Until next time,
Keith Michael Estrada