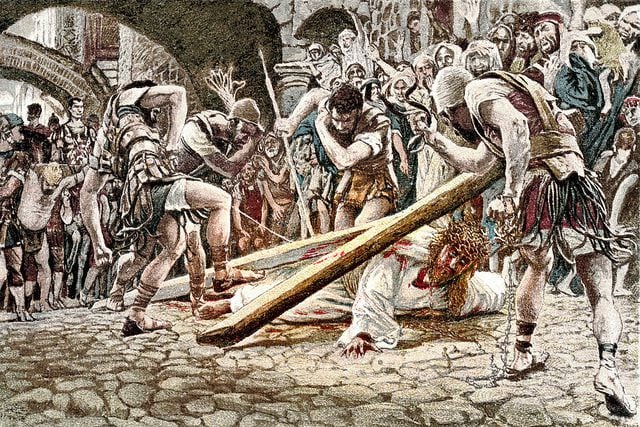 Now this makes sense.
A publication in France published a cartoon that at least some Muslims find offensive. So, 300 Muslims in Pakistan attack a Christian boys' school, injuring a bunch of unarmed Christian students.
Shouting idiotic slogans such as "We martyr for the prophet's sanctity," the mob attacked Panel High School in Khyber Pakhtunkhwa province.
This attacks follows another, more deadly one in Niger, where Muslim mobs, also "protesting" Charlie Hebdo,  burned down a number of churches and Christian pastor's homes, killing at least 10 people.
I don't know if the leaders of these attacks are aware that Charlie Hebdo mocks Christians, the Catholic Church in particular, far more than it does Muslims. I also don't know if they are aware that the Christian response has been to argue back. I doubt it.
There is a pervasive air of ignorance hanging over behavior like this; ignorance, cowardice and sadism.
From The Christian Post:
Close to 300 Muslim students armed with iron bars and sticks attacked a Christian boys' school in northern Pakistan, reportedly in retaliation to French satirical newspaper Charlie Hebdo's controversial drawings of the Muslim prophet Muhammad. The attack left four Christians injured.

"It is very sad that Islamic radicals attack Pakistani Christians because of Charlie Hebdo. Christians condemn the blasphemous cartoons. It is a shame that even after 67 years since the birth of Pakistan, Christians have not yet been considered Pakistani citizens, but are seen as 'Western allies,'" Nasir Saeed, director of the NGO Center for Legal Aid Assistance & Settlement, told Fides News Agency.

The attack occurred on Panel High School in the city of Bannu, in the province of Khyber Pakhtunkhwa. The Muslim students apparently were able to jump over the outer walls of the school and open the gates before attacking the Christians.

The school has been closed down at least for two days, with additional security measures being considered to protect the students.

Last weekend, Muslim mobs burned down a number of churches and pastors' homes in Niger, also in protest of Charlie Hebdo's drawings. At least 10 people were killed in the clashes, with pastors in the capital Niamey revealing that almost anyone associated with churches was targeted.