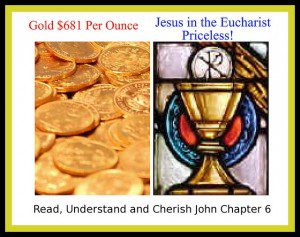 We've recently had a dust-up here on Public Catholic because I had the temerity to (1) disagree rather strongly with Cardinal Burke, and (2) come out in support of altar girls.
You would think that I had  barbecued a kitten.
I deleted a ton of hate-women comments in the course of this discussion. I also deleted another ton of hate-Rebecca comments. According to a good number of commenters, I've got myself a ticket to a first-class seat in that proverbial hand bucket headed to hell, all because I think we should have altar girls.
I had to delete that claptrap. If I had let it through, any self-respecting woman would have walked away wondering why she, or any other female person, would want to be part of the Catholic Church. At the same time, someone who didn't actually go to mass on a regular basis might think that we're running a carny show, complete with clown suits and balloons, behind the altars of our churches.
Of course, both assumptions would be off the mark. I'm going to set aside the woman question for a moment. That will give time for all those folks who dislike the fair sex so very much to draw a breath and gather themselves for the next attack.
I am instead going to stick my head into the liturgy hay bailer.
My question is simply this: Is the liturgy really that bad?
I mean, I go to mass on a regular basis and Jesus Christ the Lord is there every single time. You can count on it. He is there.
I remember wandering back into the sanctuary after Holy Thursday service one Tridium;  after we'd stripped the altar, removed the Host and doused the flame. The difference was stark. That sanctuary, which had always held a warm Presence every time I entered it, had been transformed into an empty, echoey room. There was no Jesus in that place, and the lack thereof was palpable.
So now we have a Cardinal, a prince of the Church, telling us that the liturgy is all messed up and driving men away from the Church because it has been "feminized." Evidently, there are a lot of people out there who agree with him.
Public Catholic was deluged with angry commenters, swooping in to announce that the liturgy at our masses — the same liturgy that soothes my soul and brings me in direct contact with my Lord — is straight from the infernal regions. It makes me wonder if they and I are members of the same Catholic Church.
As I've already said, and will be happy to say again at any time, I think the Cardinal is playing the blame game. I think that for a Catholic Cardinal to blame anything about the liturgy on women, is, well, almost comical. He is the cardinal. If there is a problem with the liturgy, it's his responsibility, not that of the womenfolk who sit at the back of the hierarchical bus.
Now, I'm going to take on those poor sad Catholics who seem to live to criticize our Church and its liturgy. As I said, I go to mass on a regular basis. I've also gone to mass in a number of places. I've never attended mass on the East Coast of the United States, so maybe that's where the priests in clown suits and tap-dancing altar servers show up to do their do. I don't know.
All I know is that I've never seen it. I have gone to mass in (gasp!) San Francisco, and (another gasp!) Seattle. What I encountered there was the same mass — about half of whose attendees were male, btw — that I saw at various points around the globe, as well as here in God's country, otherwise known as Oklahoma.
Every mass has had some sort of fumble or titter from the pews. Sometimes a cell phone rings and is then hastily silenced. Babies cry, babies crow, little old ladies belch, the priest gets the words slightly wrong, or the altar server stumbles. I've seen people drop the Host and people keel over in a faint and priests trip.
I've seen priests who couldn't stand, sit throughout their homilies and then totter to the altar and, ever so shakily, consecrate the Host and barely lift it up.
I've heard applause, and seen people hold hands during the Our Father, and other people get all sniffy about holding hands during the Our Father and transsexuals looking downright odd in their wigs and lipstick and truck driver arms and tattoos. I've seen women in saris and men in golfing shorts, and knelt in pews beside folks who needed a bath. I've heard mass in Spanish, Portuguese, Vietnamese, Chinese, Korean and English. I've attended quick daily masses that took about 20 minutes, and full-on masses that lasted for an hour and a half or more.
Every liturgy I ever attended was unworthy of Christ the Lord. I know that every liturgy I ever attend will be unworthy of Him, as well. What I have never seen, not once, was a liturgy that was unworthy of me.
I've attended mass in living rooms, hotel basements, and once, on a mountaintop with the ocean spread in a 360 degree arc at its base. Every place I've gone, every mass I attended, I encountered Christ the Lord.
I didn't encounter a Django Jesus, standing beside the altar with a baseball bat, ready to smack down the unworthies who try to approach Him. The Jesus I meet in the Eucharist of every Catholic mass is the Good Shepherd, the Jesus of the Cross, Who lays down His life for His sheep.
I have never walked away from the Eucharist feeling condemned. In fact, that encounter with Christ washes away the self-condemnation I so often bring with me when I approach it. I reach out and touch the living Christ, hiding in a wafer, and I walk away feeling accepted and loved.
Considering what sinful people we all are, I don't see how anyone can approach God with hearts seething with condemnation of the people around them. Do these folks really go to mass and sit there, pick, pick, picking away at the priest, the liturgy, the music?
That is a horrible thought to me. Do you folks of the liturgy cops really, truly enter the Presence of the Lord with hearts full of rage and condemnation?
Don't you know that you can not enter into the Presence of the Lord that way?
That, and not whether or not people hold hands during the Our Father, or the mass is in Latin or English, or if the people around you are properly reverent, is what can separate you from God.
I feel sorry for these people who spend all their time gnashing their teeth and getting all lathered up over what they see as the terrible liturgy. They are not only missing their blessing, they are taking their blessing and throwing it back into Jesus' face.
I thank God that we have priests who bring us Jesus at every mass, who consent to be conduits of grace. I have no desire to pick at them over how high they lift the chalice, if they allow applause and whether or not they pray the liturgy with the "proper" amount of gravitas.
I don't go to mass to find fault. I go to find Jesus.
The truth of life is that no matter what the situation, the occasion, or the event, if you want to sit back and find fault with it, you always can. If you want to go to mass and sit there, ready to carp and complain and pick away at the seams of the thing, you can do it. But if you do that, Jesus Christ will pass right by you and you won't see Him.
On the other hand, if you go to mass to find Jesus, you will find Him. Because He is there.
My question is this: If Christ the Lord deigns to come to these imperfect masses and give Himself away to the even more imperfect people who worship there, then who are we to criticize?
If the mass and the liturgy are good enough for Jesus to be there, if we, with all our imperfections, are good enough for Him to love us and share Himself with us, then what's our complaint?
I go to mass to find Jesus, and — this is the miracle — I find Him.
Every mass is a miracle. It is not a miracle of silk, lace and candles. It is a miracle wrought in suffering and blood.
Before we get too worked up about the particulars of the mass, we need to remember that Our Lord uses the most common things to do His work. He began with spit and dirt.